Under the Greenweez Paris Major, an Ecological Fresco of Tennis and Padel was installed near the Philippe-Chatrier court, in order to raise public awareness of the environmental issues linked to the practice of these sports. At the dedicated stand in the Roland-Garros stadium, Paula Voegele et Claire Halle, explain to us how to mix padel and ecology.
Taking care of your racket
"On average, an amateur player keeps his racket for around 15 months. The objective is to make your racket last as long as possible, for reasons of cost, but above all ecology. To limit its impact, which notably involves manufacturing and transport, it must be taken care of and repaired if possible. There are companies developing in this area. »
"We can also enter into a circular economy approach, by buying second hand, and reselling our equipment when we no longer use it, for example. »
Reflexes to take
"To preserve your racket, there are also thermal pouches. They help to avoid hot/cold heat on synthetic materials and therefore premature damage to the pala. In addition, you should also have the reflex to bring your racket into a temperate place, especially in winter. Moreover, it is generally believed that paint chips alter the game. This is false. The racket is not broken, it is just a paint defect. »
"Generally, in the life of a pala, it is its manufacturing which generates the greatest environmental impact. Due to the use of raw materials, often synthetic and which are derivatives of fossil fuels. It is therefore very important to take care of them, not only to maximize their impact, but also because it is difficult to recycle them today."
Make our balls last longer
"On average, thanks to ball pressurizers, we increase the lifespan of the ball by 30%. For large consumers of balls, this is a good way to make them profitable. »
Operation Yellow Ball for padel
"It is a tennis ball recycling operation of the FFT which has existed since 2009. It allows tennis balls to be collected, padel, beach tennis to make sports floors in places with a social and solidarity vocation. Each year, 1 million balls are collected.
This year, Operation Yellow Ball is evolving since not only will the balls continue to be collected via the collection bins, but you will also be able to drop off your equipment padel and tennis. If the club has one, you can store rackets, wristbands, grips, etc. there.
It is up to the club to request it from the Federation via the league or the bin committee, and it is free"
The battery reflex in supermarkets
"There are also distributors, such as specialized sports stores, who offer to deposit your equipment in collection bins. This new concept, made possible thanks to the creation of a management sector for sports and leisure articles via the eco-organization Ecologic, will develop enormously. It's the same reflex as batteries in supermarkets. »
Various ecological actions
"There are several sustainable actions put in place by the French Tennis Federation. For example, throughout the duration of the tournament, unsold food and surplus food are redistributed to an association, "Le Chaînon Manquant", which fights against insecurity and food waste. This morning, 40 kg of dessert were redistributed to an association called "Aurore" which provides emergency accommodation. »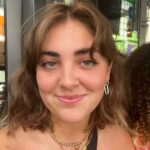 Became a fan of padel, I intend to keep you up to date with all the news padel ! See you soon on the slopes!