Martin Di Nenno and Franco Stupaczuk continue their march forward. Riding the wave of their superb week in Toulouse, "Los Superpibes" find themselves once again in the last four of a WPT tournament. They beat the Tello / Ruiz pair in two sets: 6/2, 7/5.
In the first set, when the match was balanced until 2/2, the Argentinians tightened the game to take the service of their opponents and lead 5/2. They then broke their opponents again in a skillfully managed "punto de oro" to win the first set 6/2.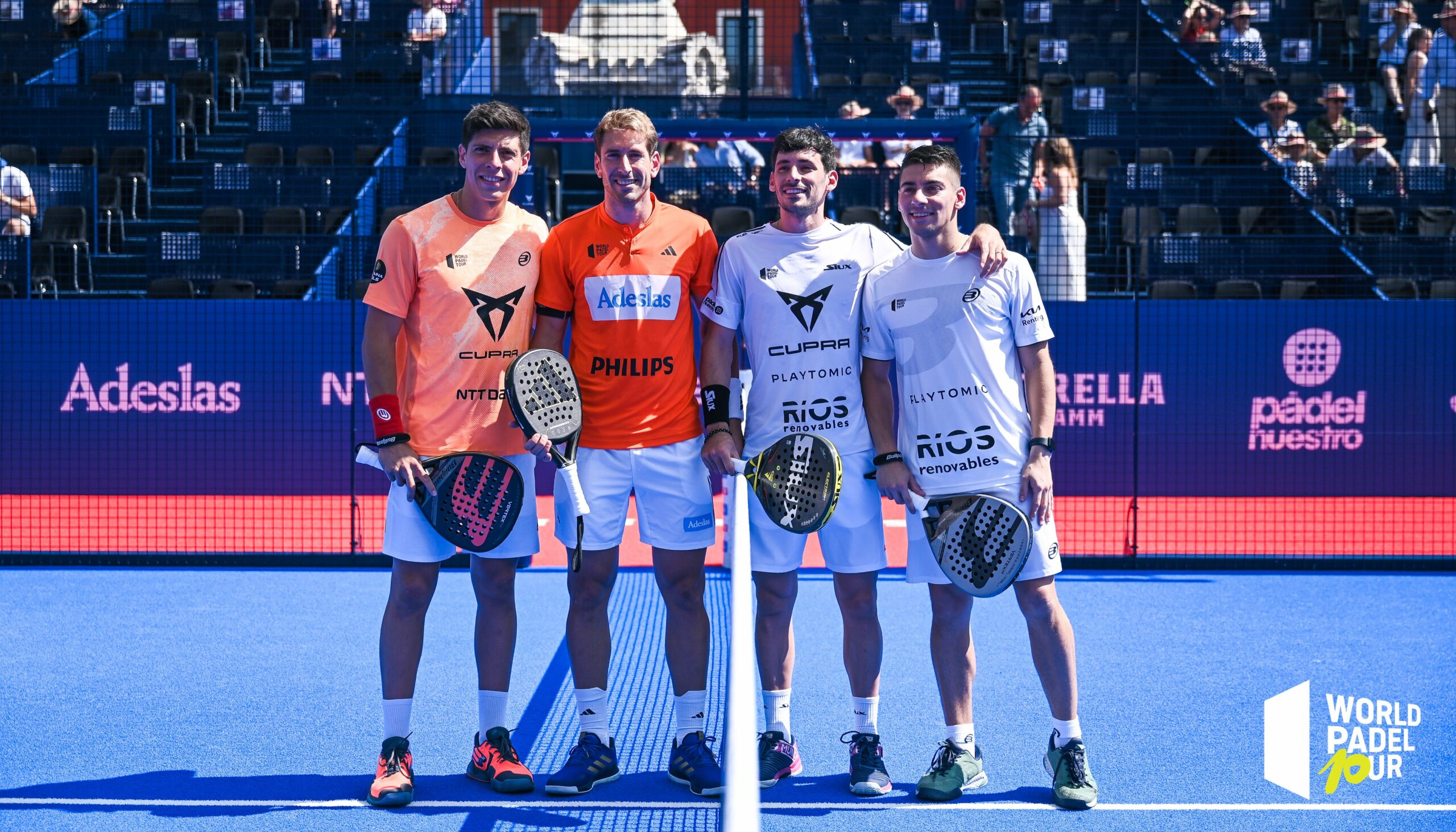 After conceding five straight games, resulting in the loss of the first set, Tello/Ruiz took their opponents' serve early in the second set to lead 2-1. However, they did not know how to keep this advantage for long since the Argentinians quickly came back to score to lead 3/2. From then on, the battle settled again up to 6/5 in favor of the Superpibes. A last game, during which they were very solid and precise, allowed them to break Tello / Ruiz one last time and therefore win this second set 7/5.
The Argentinian pair easily won this quarter-final 6/2, 7/5, confirming that they are among the strong men of this first half of the season. This result allows them to reach a semi-final for the first time here, in Valladolid, where they will face Ale Galan and Jon Sanz, who got rid of the Chingotto / Navarro pair.

After being rocked by tennis for nearly 15 years, I became an absolute fan of its cousin, the padel. For nearly a year now, I've been chasing the little yellow ball with another racquet, but with just as much passion! Based in Lyon, I intend to make you better acquainted with the padel in the region and at the national level.