SUMMER COURSES 2020 at ADN Sport in Châlons en Champagne du 6 July at 7 August 2020 with on the menu PADDLE and many other sports. Do you want to work out this summer? Direction SPORT DNA.
The internships will be supervised by Adrian collard, State graduate, tennis, sports improvement.
PRICES (Snacks and drinks included):
5 days: € 65 per child (decreasing rate from two children of the same family)
1 day: 20 € per child (possibility 2,3 or 4 days)
OPENING HOURS: 13:30 p.m. to 17:30 p.m. (reception from 13 p.m.)
Other activities offered during the internship:
Foot5
Badminton
Table tennis
3 on 3 basketball
baby foot
Giant chessboard
Molky
ADN SPORTS - 25 rue Jansen - 51000 Châlons en Champagne - 03.26.21.73.04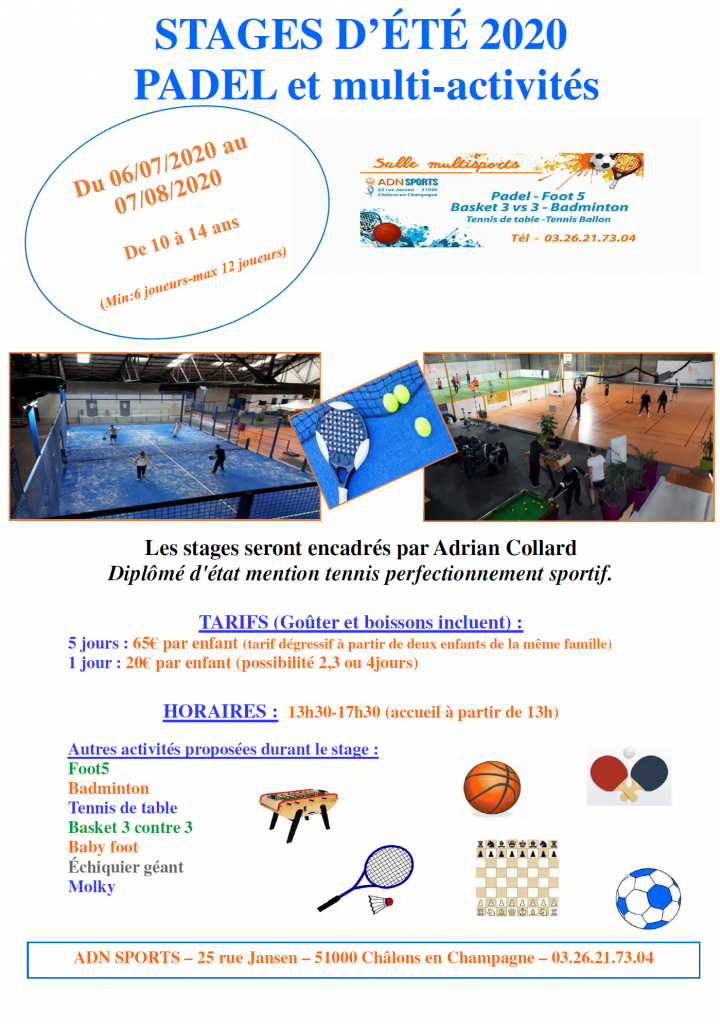 Franck Binisti discovers the padel at the Pyramid Club in 2009 in the Paris region. Since then padel is part of his life. You often see him touring France by going to cover the big French paddle events.