There's nothing like a getaway to the sweets of Spain to live out your passion intensively! On the menu, the magic potion of OSS, with its 15 years of expertise in organizing internships padel tailored.
Give them your 3 ingredients and be sure to taste a recipe prepared with great care in an exceptional environment!

- Ingredient number 1 : your dates of stay (open every day!)

- Ingredient number 2 : the choice of your internship formula 8 hours (2-3 days), 12 hours (3-4 days) 16 hours (5-6 days) – Consult the site www.padelbarcelona.com, prices section

- Ingredient number 3 : the number of players involved (everything is possible, alone or accompanied).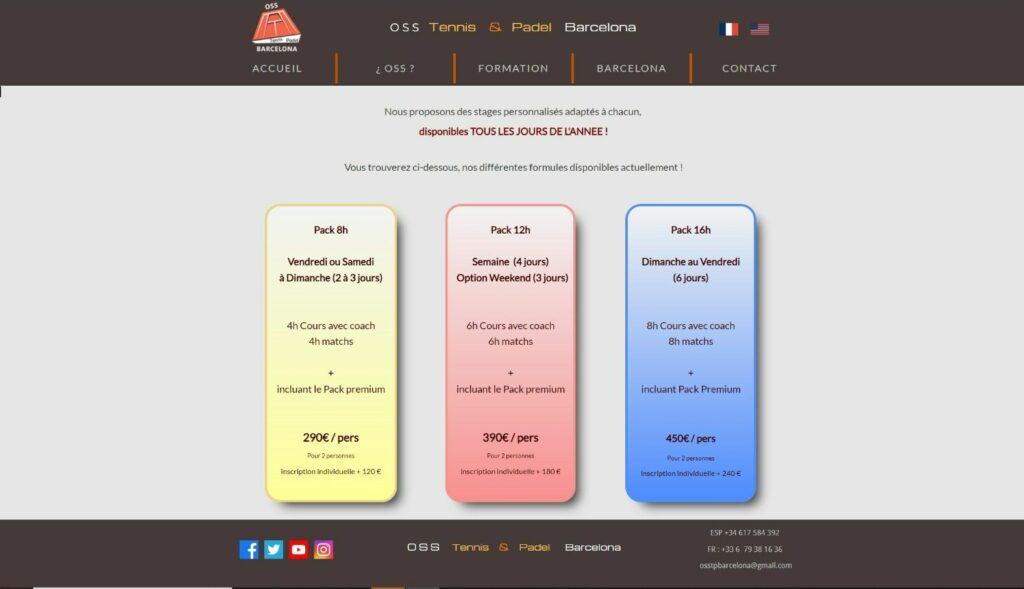 The chef's opinion:
Thanks to their personalized French-speaking touch, their specialty will be concocted for you so that their team of experienced Spanish coaches and their local players will make your stay as efficient as it is memorable!
If you are not yet convinced, trust our friend Google, click on this link!
more info: www.padelbarcelona.com
Phone number – France: 06 79 38 16 36 / Spain (WhatsApp): +34 617 584 392