With José Jimenez, Bastien Blanqué joins the semi-finals of the FIP Rise London.
After knocking out new French number 10s Dorian De Meyer and Thomas Vanbauce in the round of 1, Blanqué and Jimenez outscored seeded 6 in the table, Marcos/Saadon, 2/6 2/XNUMX in the quarter-finals.
See you tomorrow for the semi-final against Mercadal / Figuerola, the pair that defeated Scatena / Martinez!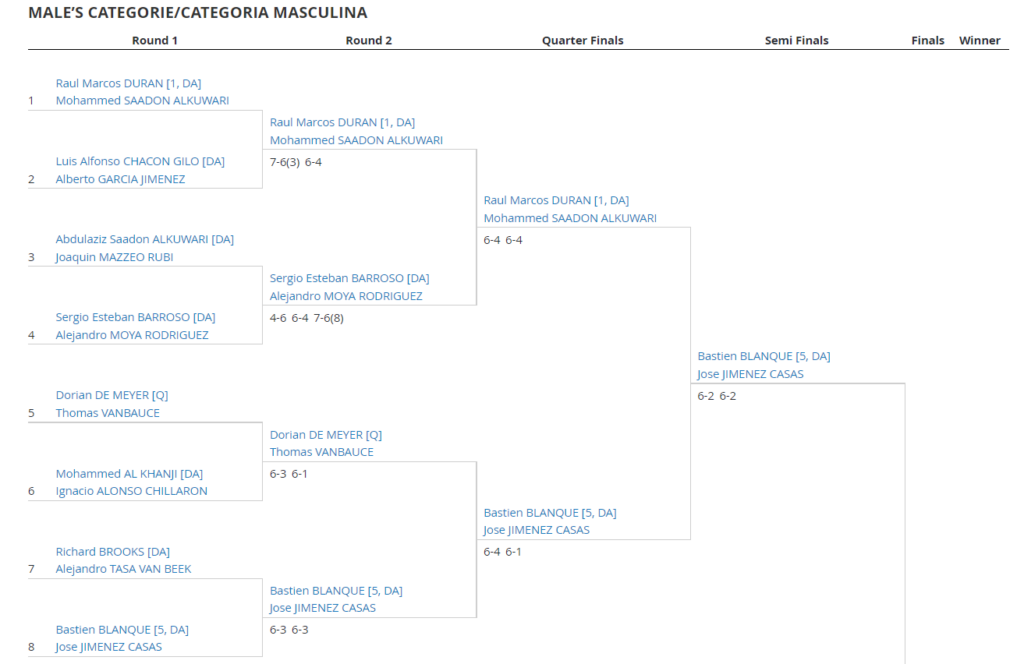 Mario Cordero is a fine technician of the team. He observes, he analyzes, he returns to themes to bring his expertise. Complete, the man is as in the field!