ITALY MAJOR PREMIER PADEL WILL BE BROADCAST IN 167 TERRITORIES, BECOMING THE EVENT OF PADEL MOST-WATCHED EVER
New tournament broadcasters include Sky Germany (Germany, Austria, Switzerland, Liechtenstein, Luxembourg and South Tyrol), Sky UK (United Kingdom and Republic of Ireland), Arena (Czech Republic and Slovakia) and Cosmote (Greece).
The largest litter in the history of the padel
Italy Major Premier Padel becomes the event of padel with the biggest reach in the sport's history, as 167 territories will broadcast the second 'Major' which kicks off today at Rome's historic Foro Italico.
These 167 global territories exceed the number of 156 regions that broadcast the inaugural event, the Ooredoo Qatar Major 2022 last March. Premier Padel once again proving its popularity with major media around the world.
This announcement confirms once again the growing popularity of this sport on a global scale since the launch of Premier Padel, the official world circuit of padel, governed by the International Federation of padel (FIP) and supported by the Professional Padel Association (PPA) and Qatar Sports Investments (QSI).
The new diffusers of Italy Major Premier Padel are Sky Germany (Germany, Austria, Switzerland, Liechtenstein, Luxembourg and South Tyrol), SkyUK (UK and Ireland), Sand (Czech Republic and Slovakia) and Cosmote (Greece).
These new broadcasters join a list of prominent broadcast rights holders such as ESPN, beIN SPORTS, Sky Italia, Supersport, Charlton et Viaplay.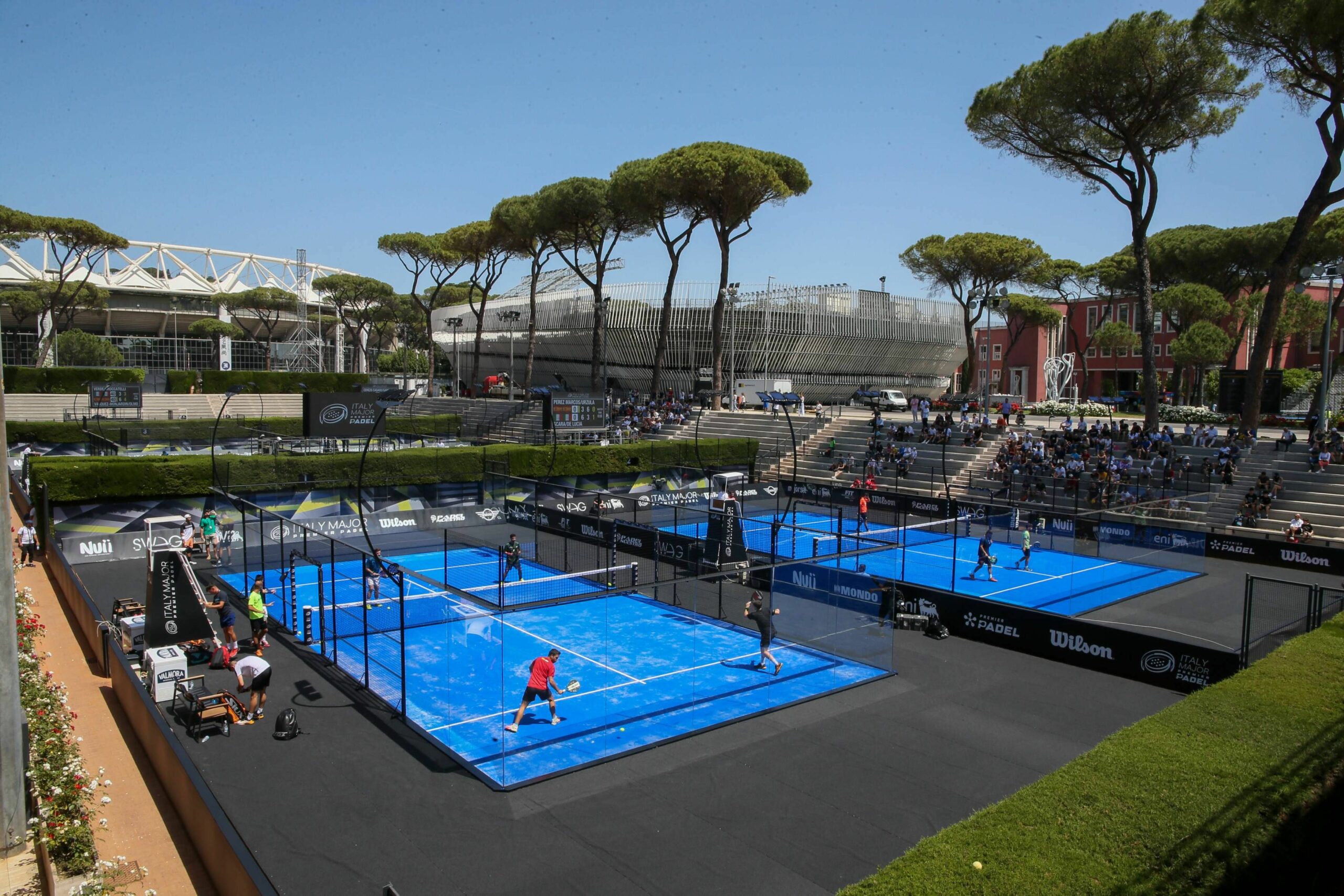 At least 10 new tournaments in 2022
Premier Padel will host at least ten (10) new tournaments in 2022 – including four Category 1 events, named "Major". The first major tournament – ​​the Ooredoo Qatar Major 2022 – took place in Doha in March. Besides Italy Major Premier Padel which takes place today until May 29, the other category 1 tournaments will be the Paris Major Premier Padel at the Stade Roland Garros which will take place from July 11 to 17, and the Mexico Major Premier Padel at Club Sonoma in Monterrey, Mexico, from November 28 to December 4.
As with all Tier 1 tournaments, players will be looking to win a share of €525 – a record sum offered for all Tier 000 tournaments. Premier Padel high level, with 2000 official ranking points for the winner.
Tournament Premier Padel Argentina P1, which will take place from August 8-14, will serve as the inaugural tournament for Category 2.
COMPLETE LIST OF BROADCASTERS BY TERRITORY
| | |
| --- | --- |
| ESPN | Costa Rica, Dominican Republic, El Salvador, Guatemala, Honduras, Mexico, Nicaragua, Panama, Argentina, Bolivia, Brazil, Chile, Colombia, Ecuador, Paraguay, Peru, Uruguay, Venezuela. Anguilla, Antigua, Aruba, Bahamas, Barbados, Barbuda, Bermuda, Bonaire, British Virgin Islands, Cayman Islands, Curacao, Dominica, Dominican Republic, Falkland Islands, French Guiana, Grenada, Guadeloupe, Guyana, Haiti, Jamaica, Martinique, Montserrat, Nevis, Saint Lucia, Saint Martin, Suriname, Trinidad and Tobago, Turks and Caicos. |
| VIAPLAY | Estonia, Latvia and Lithuania, Sweden, Norway, Denmark, Iceland, Finland, Netherlands, Poland. |
| beIN | MENA (Algeria, Bahrain, Chad, Djibouti, Egypt, Iran, Iraq, Jordan, Kuwait, Lebanon, Libya, Mauritania, Morocco, Oman, Palestine, Qatar, Saudi Arabia, Somalia, South Sudan, Sudan, Syria, Tunisia, UAE , Yemen) France, United States, Canada, Thailand, Hong Kong, Malaysia, Philippines, Brunei, Singapore, Indonesia, Australia, New Zealand, Turkey. |
| CHARLTON | Israel |
| SUPERSPORT | Angola, Benin, Botswana, Burkina Faso, Burundi, Cameroon, Central African Republic, Chad, Congo (Republic of), Côte d'Ivoire, Democratic Republic of Congo, Djibouti, Eritrea, Ethiopia, Equatorial Guinea, Gabon, Gambia, Ghana, Guinea , Guinea-Bissau, Kenya, Lesotho, Liberia, Malawi, Mali, Mauritania, Mayotte, Mozambique, Namibia, Niger, Nigeria, Rwanda, Sao Tome and Principe, Senegal, Sierra Leone, Somalia (including Somaliland), Africa South, Sudan, Swaziland, Tanzania, Togo, Uganda, Zambia, Zimbabwe and the following islands: Cape Verde, Comoros, Madagascar, Mauritius, Mayotte, Reunion, Socotra, Saint Helena and Ascension and Seychelles. |
| SKY | Italy, San Marino, Vatican City, Germany, Austria and Switzerland, Luxembourg, Liechtenstein, South Tyrol, United Kingdom and Ireland. |
| COSMOTE | Greece |
| ARENA | Czech Republic, Slovakia |
| YOUTUBE | All other territories |

Franck Binisti discovers the padel at the Club des Pyramides in 2009 in the Paris region. Since padel is part of his life. You often see him touring France going to cover the major events of padel French.