Paraguay, which already hosted the Senior World Championships in 2018, is preparing for the kickoff of the 14th World Championships padel juniors in Asunción. This event brings together the best young players in the world in an intense competition, promising spectacle and talent to spare.
Intensive preparation and opening ceremony
On the eve of the competition, the atmosphere is charged with anticipation. The players refine their strategy with their coaches, while a crucial meeting is planned with the captains of the other nations. This last day is also marked by the opening ceremony and the draw, establishing the composition of the groups for this 14th edition of the world championship.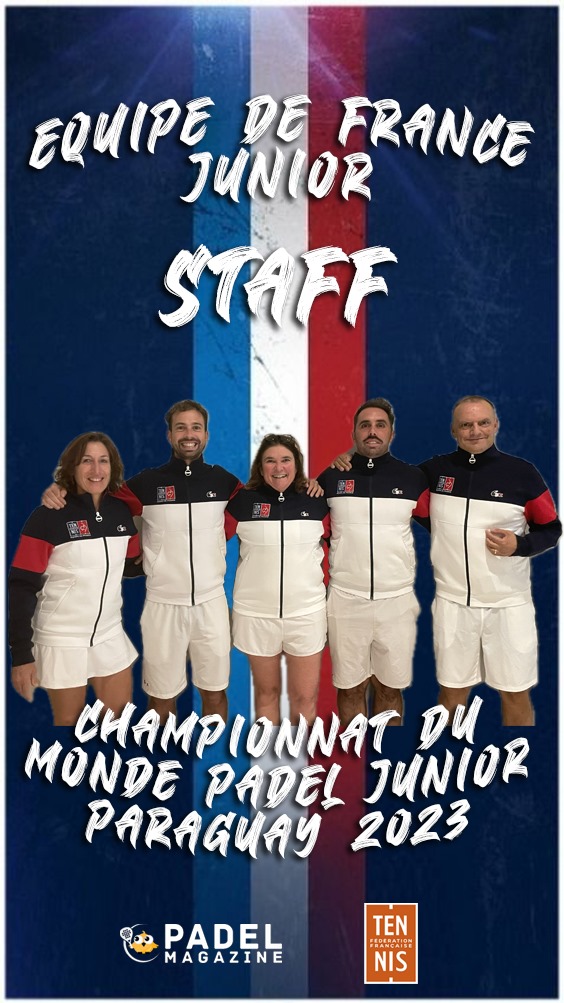 France in search of medals
After notable performances at the European Championships in Valencia a year ago, where the girls finished fourth and the boys fifth, France is aiming high. Hopes for medals are high, but the competition promises to be fierce against many progressing countries.
French Hopes
The French team presents itself with promising players in each category. For girls, the U14, U16 and U18 teams, led by captains Géraldine Sorel (PCA) and Christian Collange (PCA), are ready to take on the challenge. Among the hopefuls, we find Louisa André (OCC), Feryel and Neila Bekhedda (IDF) in U14, Kimy Barla (PCA) and Célia Talano (OCC) in U16, and Louise Bahurel (ARA) in U18.
On the boys' side, the U14, U16 and U18 team, led by Yannick Maurel (OCC) and Yann Auradou (IDF), is also preparing to face the best. Joann Peloux (PCA) and Quentin Bernard (OCC) in U14, Timéo Fonteny (OCC) and Yoann Boronad (OCC) in U16, and Louis Jover (OCC) in U18 are some of the talents to watch.
Follow the matches live
For those who cannot be in Asunción, some good news: a large part of the French team's matches will be broadcast live on Padel MagTV, allowing fans to follow the performances of these young prodigies.

Franck Binisti discovers the padel at the Club des Pyramides in 2009 in the Paris region. Since padel is part of his life. You often see him touring France going to cover the major events of padel French.