Jérémy Scatena is Padel's French 1 thanks, among other things, to his title of France Champion 2015 of the discipline. He will be the ambassador of the French brand Tecnifibre for the coming 5 years and has accepted for us to come back on this partnership.
Hello Jérémy, can you introduce yourself quickly?
"I discovered the padel almost 10 years ago with my friend Nalle Grinda.
To come back to my sporting evolution, I joined 2009 from Robin Haziza (owner of Real Padel Club) in order to continue our progress together. A fruitful association since we have been champions of France without interruption until now!
Another highlight of our collaboration was clearly our participation in the Padel World Championships with 5th place in 2012, our best result so far. In 2013 and 2014, we won the Aix International Open and we are proud to be able to say that we are the only French pair to have won this tournament!
Regarding my ambitions, my goal is to train between 14 and 20 weeks a year in Spain to join the Catalan top 50 this year and the world top 100 in 2017 "
Why did you decide to change your racket and move to Tecnifibre?
"I decided to switch to Tecnifibre for two main reasons. The quality of the racket offered was inevitably a determining factor in my final choice and I hope to take a step forward with this new material. Another important element, Tecnifibre is a French brand and it was important to me to be able to collaborate and interact with a French team "
What was the schedule for this hardware change?
"From January 2016, I was able to test Tecnifibre snowshoes in order to provide my experience and recommendations. My choice quickly fell on the Wall Breaker racquet which matches my offensive style of play and allows me to achieve more devastating smashes. I would especially like to thank Javier (Manager Padel to Tecnifibre) and his team for their listening and their investment in offering me the best racket possible. Today I play with the Wall Breaker which gives my game everything I need: balance, power and contact »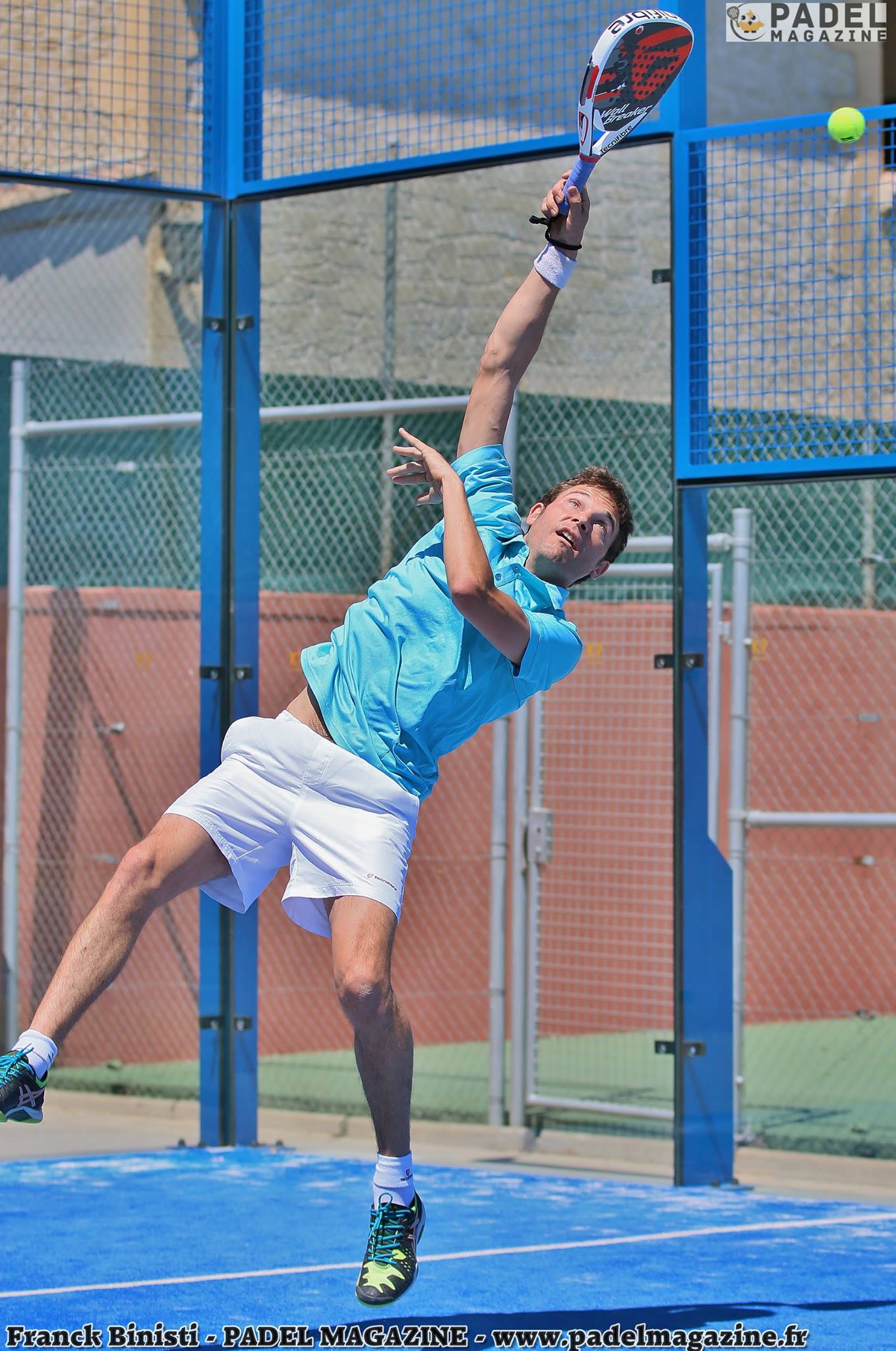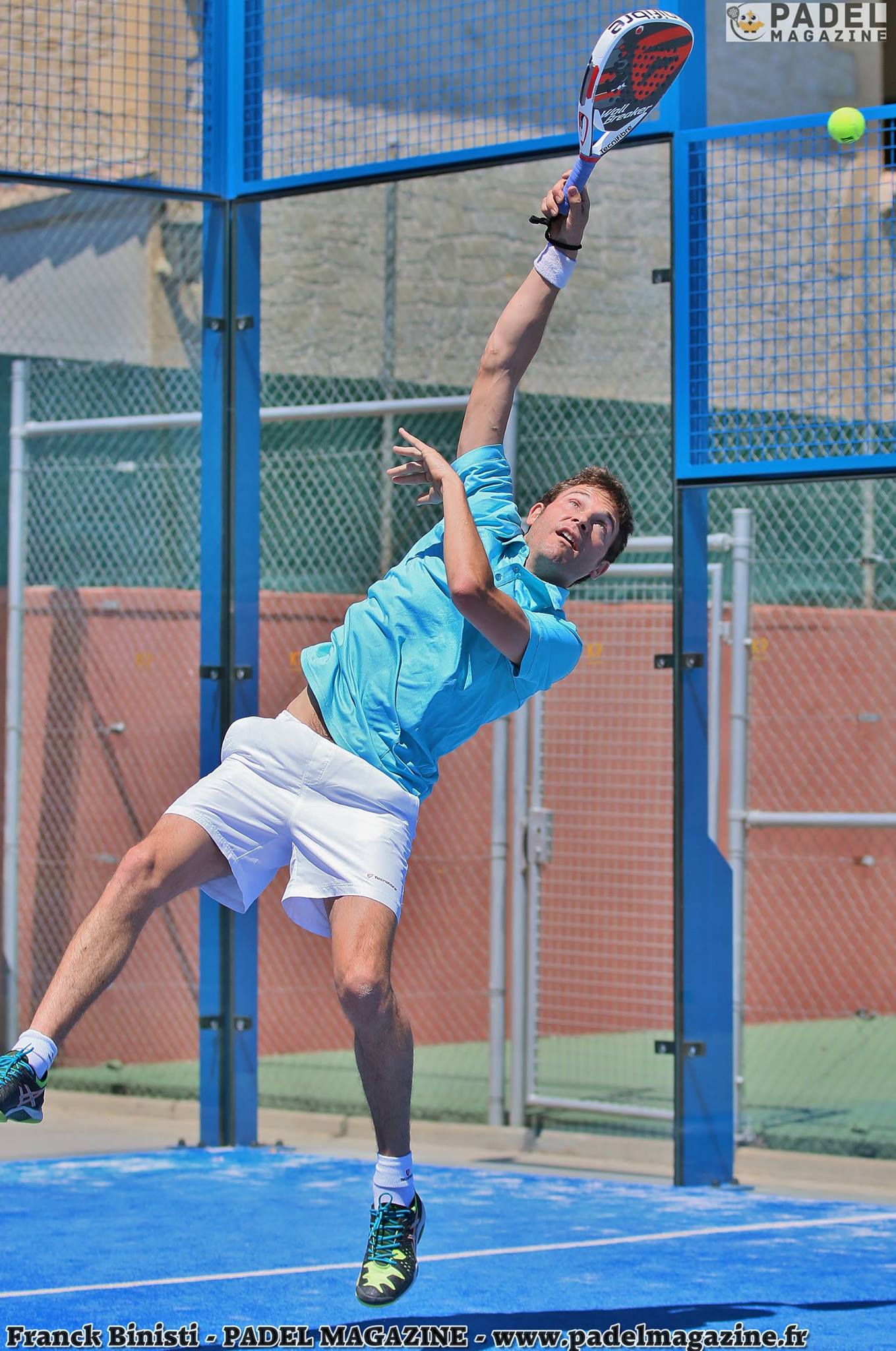 How will this partnership with the Tecnifibre team materialize?
"We have opted for a 5-year partnership in order to be long-term and to mutually benefit from our respective expertise. We really wanted to sign a long-term contract in order to mark the occasion of a "100% French" partnership. As a brand ambassador, I will also have "preview" access to new product ranges in order to give my opinion and if necessary to propose alternatives "
What does the #TeamTecnifibre spirit mean to you?
"Tecnifibre is a French company on a human scale which is based on values ​​that I share 200% such as humility, teamwork and the desire to progress. It is thanks to their team, which I have seen working on a daily basis, that Tecnifibre is becoming a major player in the Padel »
How do you manage your time between your athletic life and your private life?
"This year marked a real change in my logistics organization. Indeed, with my current sporting ambitions, it was necessary for me to spend more time on the pitch. Making the decision to go train in Spain quickly became obvious, the padel being very developed there. It also gives me the opportunity to meet and play against the best players in the world today. I am lucky to have a job which requires a one-off presence in France and which allows me to go to Spain frequently in order to achieve my ambitions "
Do you budget your season to a few euros?
" Of course. You cannot embark on an adventure like this without a minimum of financial organization. I am lucky to have time to organize myself but I am in constant search of patrons and sponsors. Thanks to Tecnifibre I was able to start my adventure… "
What is the last craze you have made?
« I don't know if we can speak of madness, but with my partner, Robin Haziza, we decided to rent an apartment in Spain in order to train all year round "
Interview of Jérémy Scatena for Padel Magazine

Franck Binisti discovers the padel at the Pyramid Club in 2009 in the Paris region. Since then padel is part of his life. You often see him touring France by going to cover the big French paddle events.