DUNLOP PADEL, it is also an important list of technologies padel used in his rackets padel. Focus on these technologies.
What is BASF?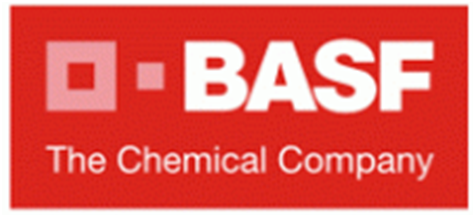 World leader in the development of chemicals
Multiple applications in many industries
Science and innovation
150 years of experience
What is Infinergy®?
The first extended thermoplastic developed in the world.
Main features:
High elasticity
Low density / lightness
High durability
High resistance
High structural strength
High resistance to temperature variation
Why Infinergy®?
Unique features of Infinergy® offer advantages over other materials
Elasticity - Best rebound for maximum power
Resistance - Improved for optimal conditions
More power and more resistance!
Application of Infinergy®
Two layers of Infinergy® applied around the EVA, under the sides of the racket.
They provide all the benefits of Infinergy®, maintaining core stability and consistency
Main Advantage = MORE POWER

EVA with BASF's revolutionary Infinergy® material to provide greater flexibility and elasticity for greater power with longer durability under optimal conditions.


Rubberised EVA for greater flexibility with triple layer fiberglass for massive power with great comfort in the striking zone and a high level of control


Low density EVA rubber with triple layer fiberglass impregnated with a larger elastic resin exclusively for maximum power with a high level of comfort in the striking zone.


Triple layer-reinforced fiberglass on the Pala's faces that provides greater strength without sacrificing the feel and feel of material in the core

Revolutionary frame design incorporating a super-aerodynamic profile to generate a spectacular swing speed in all attack shots.

Applied outside the shaft at the throat, Power Grooves increases the stiffness of the Pala frame to provide explosive attack power and added stability for exceptional control

Applied outside the shaft at the throat, Power Channel increases the stiffness of the pala frame to provide explosive power in all attack shots.

Reinforced racket deck structure increases stability when torsion of the frame during a strike to provide superior levels of control and accuracy

The VibroPods technology incorporates 6 silicone capsules into the entire striking zone to maximize vibration absorption and ensure exceptional comfort in every shot

A reinforced vertical bar applied inside the racket deck for greater stability for maximum accuracy
A carbon reinforcement in the base of the racket for greater strength and superior response in every shot

Specific design of the racket mold with openings in both arms that provide greater aerodynamics and superior stiffness that generates more power
Exclusive development of the mold for an elongated GRIP which allows a racket grip with both hands for greater maneuverability

Built-in racket protection to protect it from rubbing against walls and floors

Franck Binisti discovers the padel at the Club des Pyramides in 2009 in the Paris region. Since padel is part of his life. You often see him touring France going to cover the major events of padel French.