Line Meites is one of the great players of French padel. Being part of the French top 10 for many years, it marks the padel by its regularity, but also by its very combative character. She is a fighter. We like it or we don't, but it leaves no one indifferent. Tennis player, historian, license in Brighton, master's degree in contemporary history in Grenoble and Paris, one-time banker and 1st and 2nd degree tennis state certificate, Line: The Swiss-style Swiss knife?
Does it feel like you've been an integral part of the padel landscape since forever?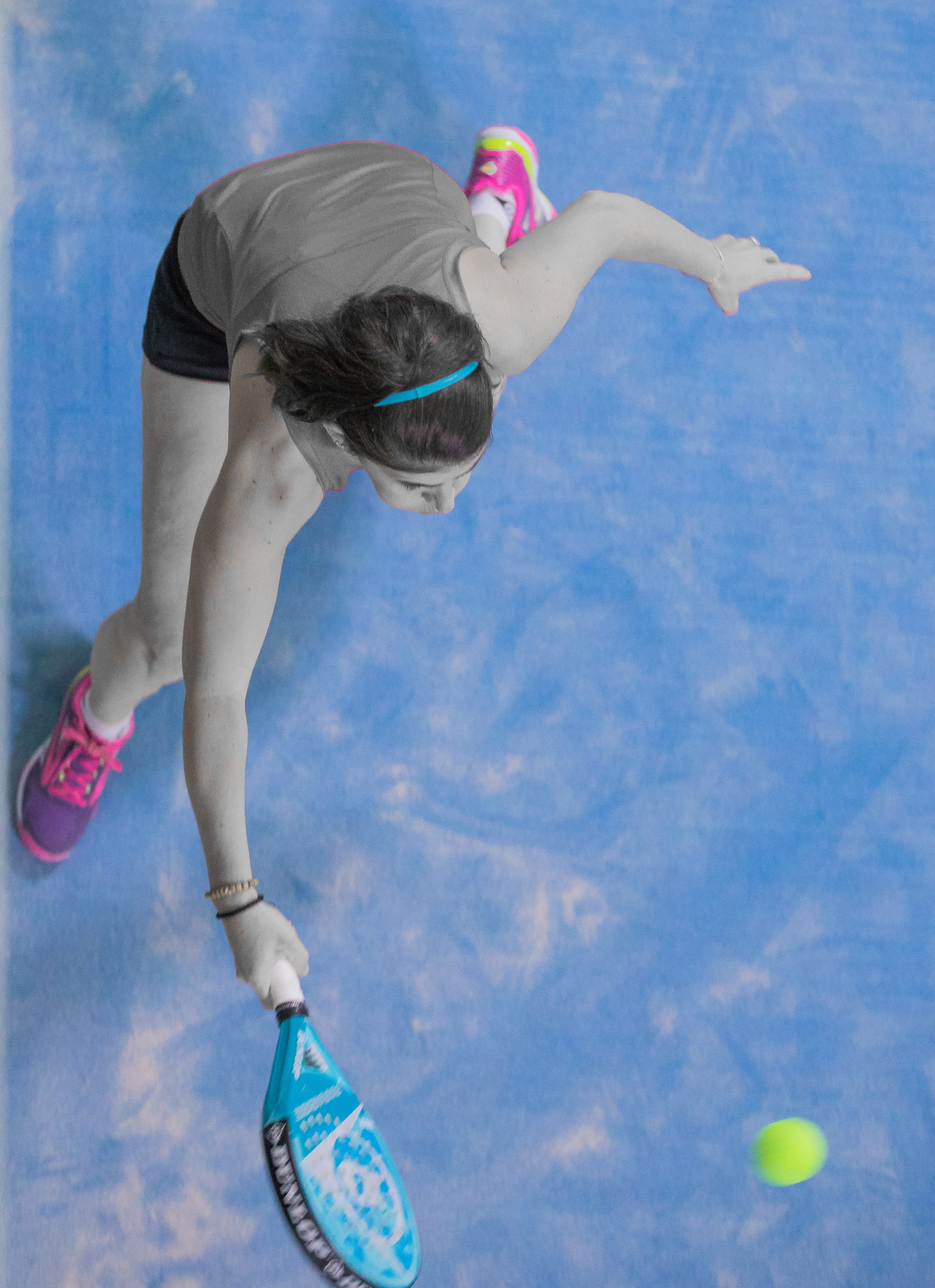 The padel and me: It's a great love story. I discovered this sport in summer 2012 thanks to an ephemeral ground on the port of Canet-en-Roussillon. I loved. A few weeks later, direction Aix and my first padel tournament. I arrived at this tournament without racket or partner and had played 30 minutes in my life.
On the spot I learn that it was actually a qualifying tournament for the French padel team and the world padel championships….
I liked the atmosphere and the welcome of the girls at that time.
Some time later, it is the Mas club in Perpignan which launches into padel tennis with its famous central court. Since then I play it as soon as I can.
In 2014, I had the chance to participate in the 1st French championships organized by the FFT. We finish 3rd with my partner at the time (Emmelien Lambregts)… and we qualify for the French team! A dream for me. Being able to wear the jersey and play for your country has always been part of my dreams. Thanks to Padel I knew these immense emotions (and I hope to be able to relive them again)! A great team, a great atmosphere… and a silver medal around your neck, it was total happiness!
You were quickly operational in the padel…
Like most of me, I come from tennis. I learned tennis when I was young and then stopped very early ... for more than 10 years.
At the end of my university studies I, by a combination of circumstances, resumed snowshoeing to help a teacher on Wednesdays in a Grenoble club. He pushed me to pass the state certificate…
What I did by being unclassified 🙂 (but I was 2nd young series)… it was a revelation for me, and after a derogation obtained I continued with the 2nd degree.
I taught for almost 15 years (yes, I'm an old woman :) in various clubs in France. Inevitably tennis, my competitive spirit, my teaching skills and my love of all sports, greatly helped me when I started playing Padel…
For some time now, competition has seemed to be tougher among girls…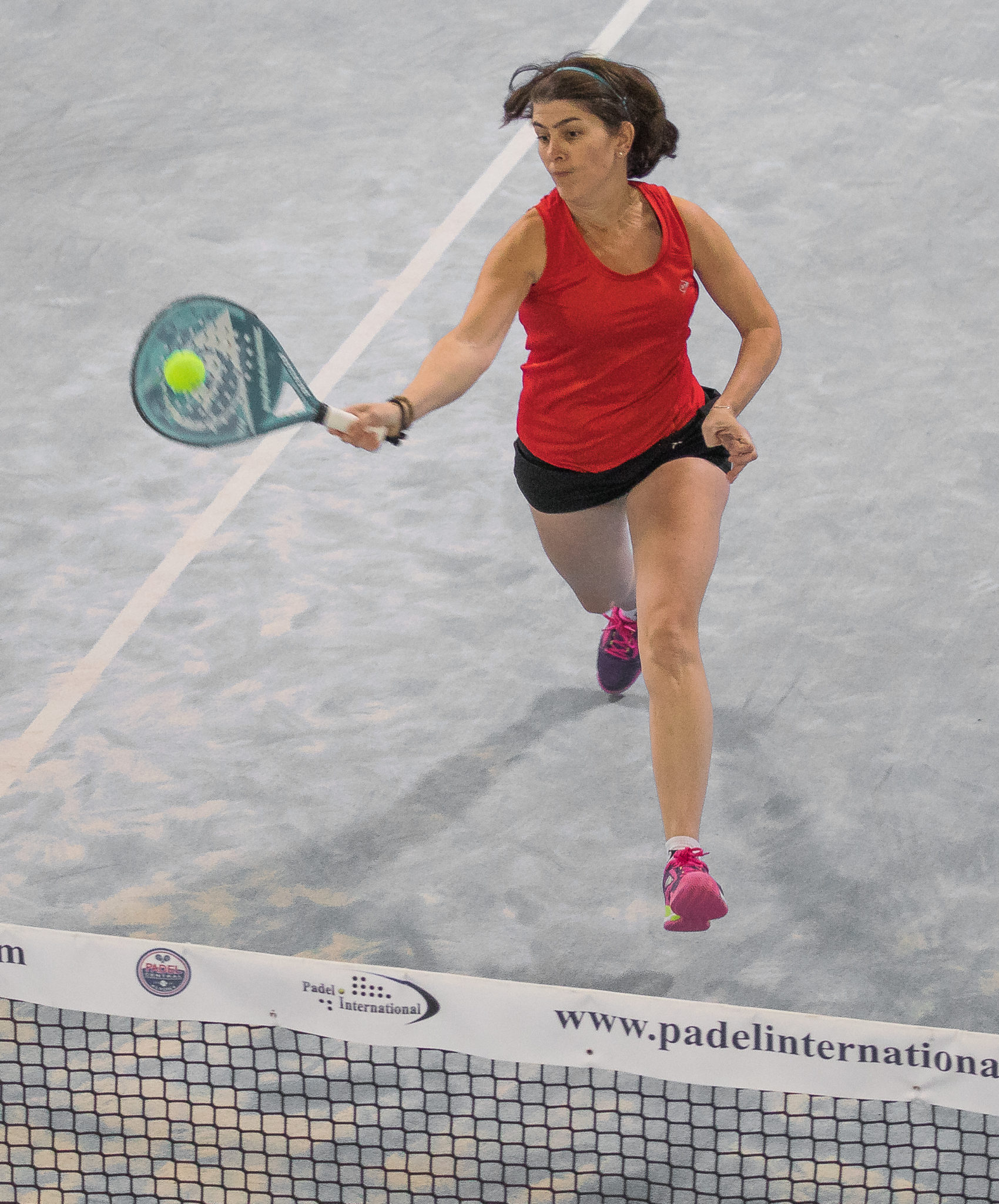 There are clearly huge differences since my matches! The level has changed enormously, thanks to the arrival of more and more players. It's great for emulation, to motivate yourself!
We have gained in "professionalism", more and more tournaments are organized… Even if, among girls, we still have few P1000…
If the atmosphere had been great before, maybe the individualistic side of some tennis players is influencing our sport so friendly and warm. I come from tennis and some people flee tennis because of a mentality that is sometimes criticized for this sport. (It may be sport that wants that, by the way).
In short, we see certain behaviors arrive that are not necessarily tops… We must keep in mind that we are not much in this sport, that we are a good generation behind compared to Spain for example… j 'hope that we all manage to keep the fun, friendly, collective and festive side of this sport, even if on the field we are all there to win.
Of course. I love this sport and I am a competitor. Competition is now important, and I hope it will continue. For the majority of us, competition is healthy, emulating and motivating, it's pleasant and important to me.
Today, to be part of the team, you have to make choices and become professional. Personally I am hyper motivated to progress further, to share, to learn.
It's great to see girls like Laura (Clergue) or Alix (Collombon) try their luck in Spain and come back to share their experiences with us and show us the way to progress again. They are beautiful ambassadors for our sport, and it boosts!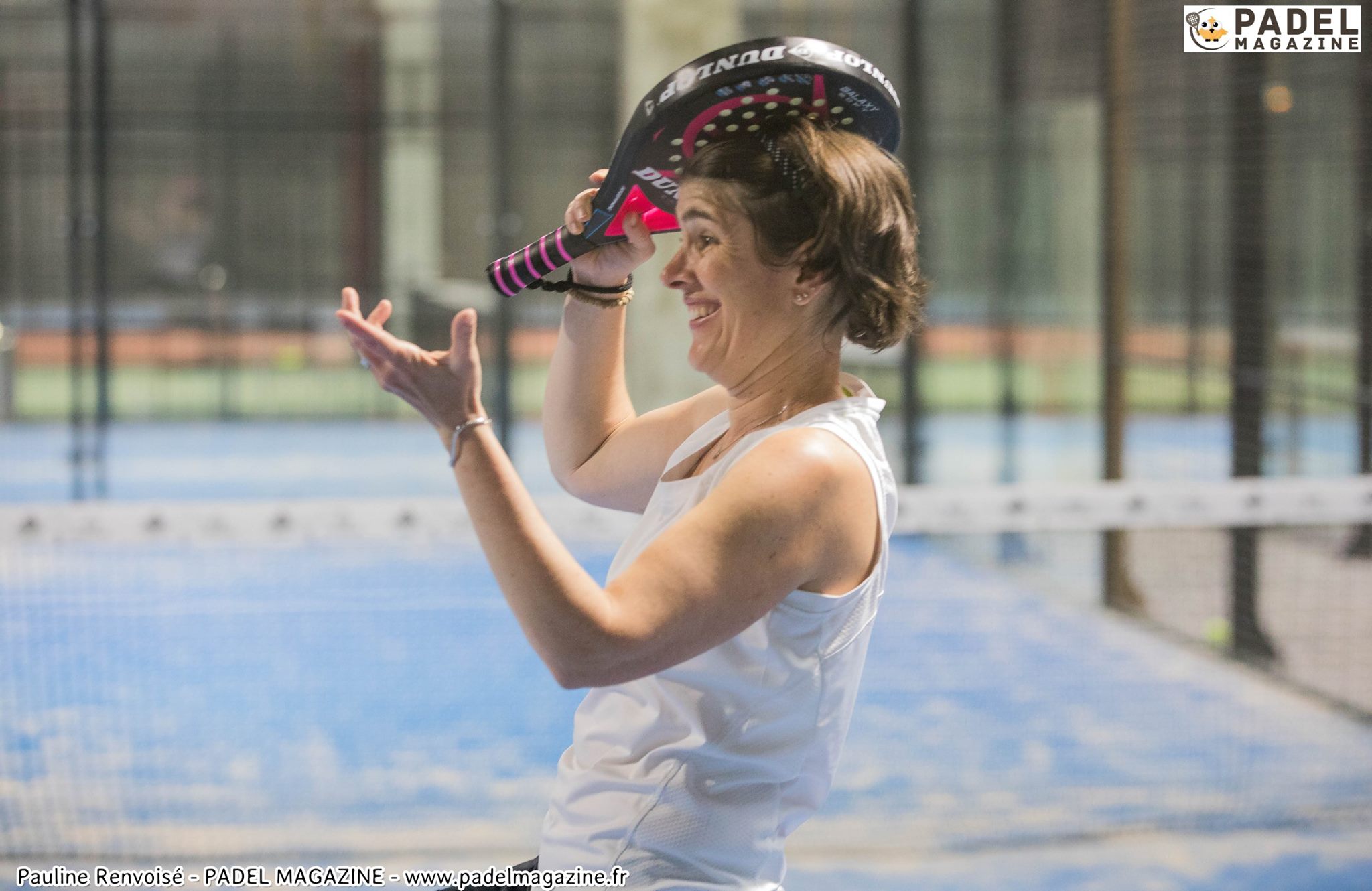 Do you have a training program?
With the profession of tennis teacher it was complicated to be able to train and especially participate in tournaments regularly. But I was fortunate for months to be coached by Bastien in Toulouse and I loved this period, even if it was quite short in the end. I learned a lot, and it brought me a lot… again thank you Blanquette 🙂 (Nickname of Bastien Blanqué)
Last year while working at Padel Central Lyon I thought I could train ... but no, the year was very complicated for me.
This year I finally have time, for the 1st time in my life, and I thought and planned a training program with a teacher… I hope to start in May, but I don't have a regular partner for Nothing. I don't give up, I want to 🙂
We often see you change sides. Finally you feel rather left or right?
I prefer to play on the right generally because I like to defend, prepare the point and especially vary my shots. I feel more creative and at the same time more rigorous by being on the right. But I can play on both sides… as long as I feel good with my partner and she trusts me.
For these championships of France padel, who will you play with?
I will play with Magalie Girard! A player with great potential, even if today, she is more in the discovery of this sport. If she gets serious about it, she could play very well.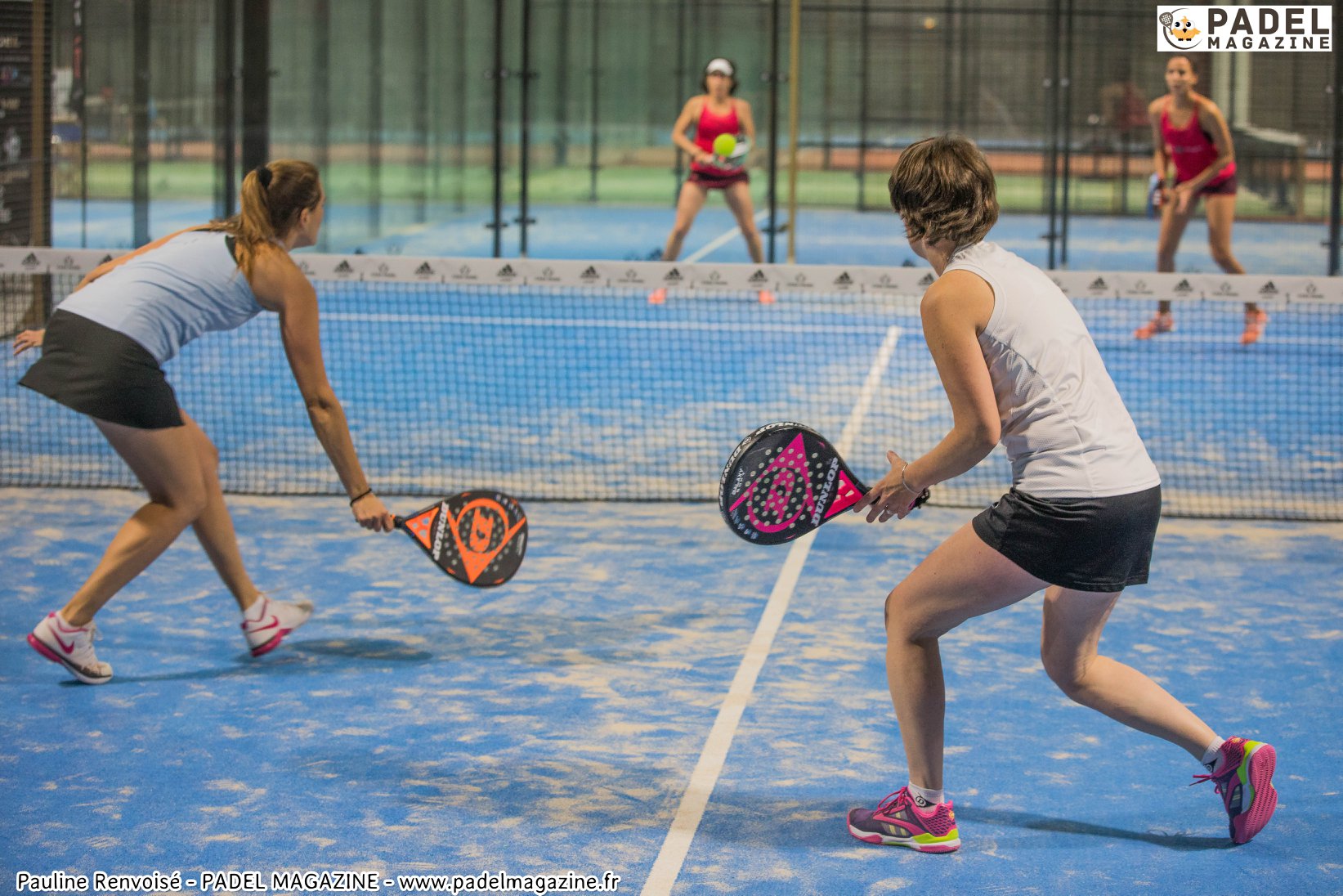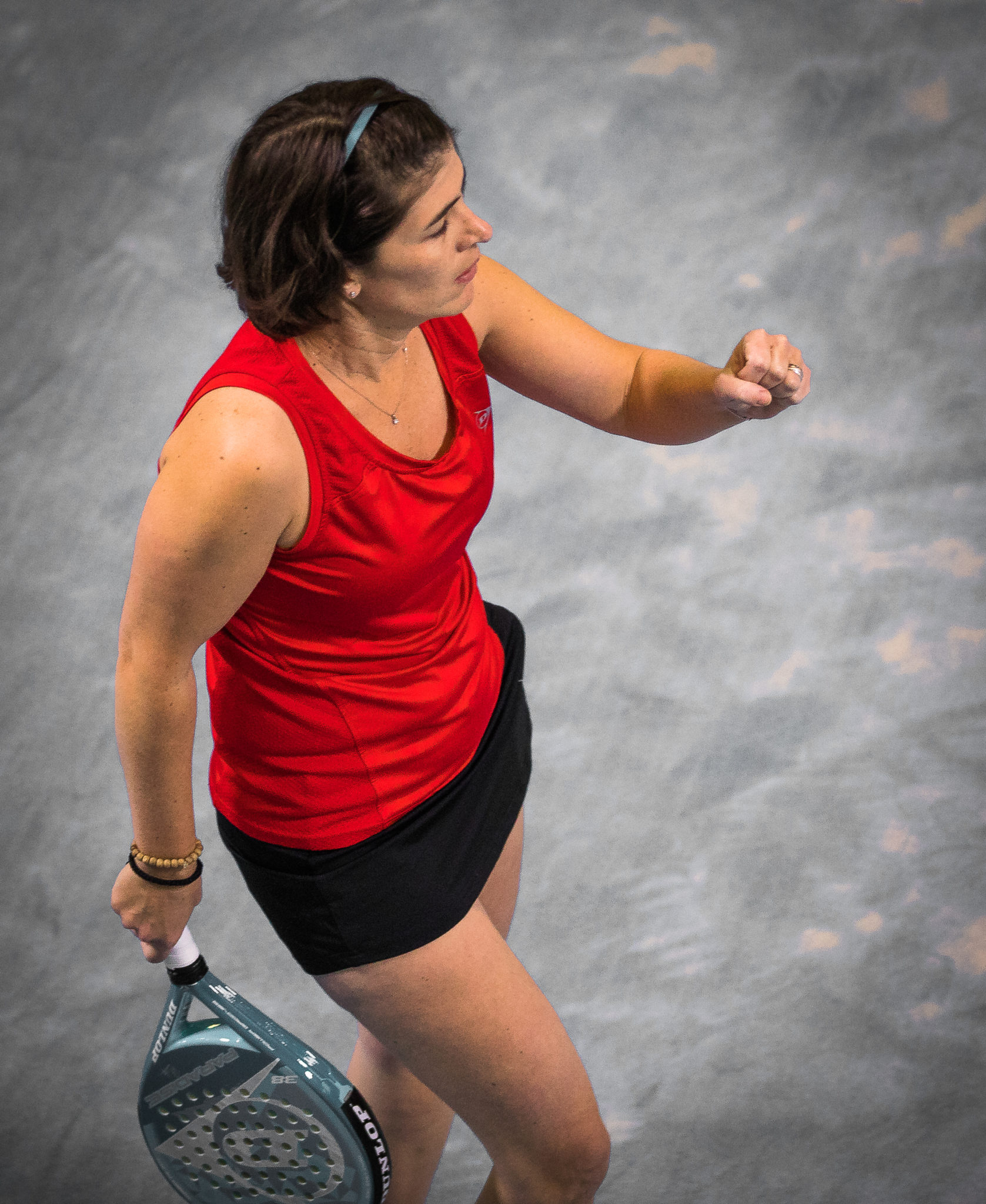 Ouch! There, it can skip 🙂
I think we are many girls and guys also thinking about this and talking about it off. But in the end it is not spread widely enough.
First, the problem of service height. It would be good if the JA (Referees) take their responsibilities before tensions arise ... and enforce this rule ... there are still several players, in the first 30 anyway, who take the ball too high at the time of to serve. For men, by analyzing certain matches, we clearly see in the French top 20 that there are also some that are very limited and that sometimes does services that we do not even see on the pro circuit (The World Padel Tour ).
Come on, I feel in a tickling mood, you're in luck. Little rant about the difference we see we after we on tournaments between men and women.
It is true that we are, by nature, less competitive and therefore less numerous in the tables on tournaments. But it is a shame to systematically see a real difference in interest on the part of the organizers towards girls. We cannot be expected to be as spectacular as men, or as "strong".
However, playing padel requires as much investment, we have the same costs for accommodation, food, training ... and always the same amount requested at registration ...
In "exchange", we play on the always off-centered fields (or we are wedged during the rest times of the men's table), we change the hours of our matches at the last moment to arrange the table and / or the organization… and the proposed categories are always lower than those of men… a pity because all that does not motivate girls to move by force…
I think it would be good to bring together the padel players to be able to discuss possible solutions and above all to exchange our points of view.

Franck Binisti discovers the padel at the Pyramid Club in 2009 in the Paris region. Since then padel is part of his life. You often see him touring France by going to cover the big French paddle events.