Passionate about padel will have their eyes fixed on Asuncion (Paraguay) from November 13 to 18, 2023, where will be held 15th world championships padel Juniors. These competitions, orchestrated by the International Federation of Padel (FIP), will see our young French talents compete on the pitch.
Competition format:
Each national team has three pairs, divided by age categories: U14, U16, and U18. During matches, it is the best of three matches which determines the victorious team. In parallel with the Team Championships, "Open" tournaments will also be organized for the different categories.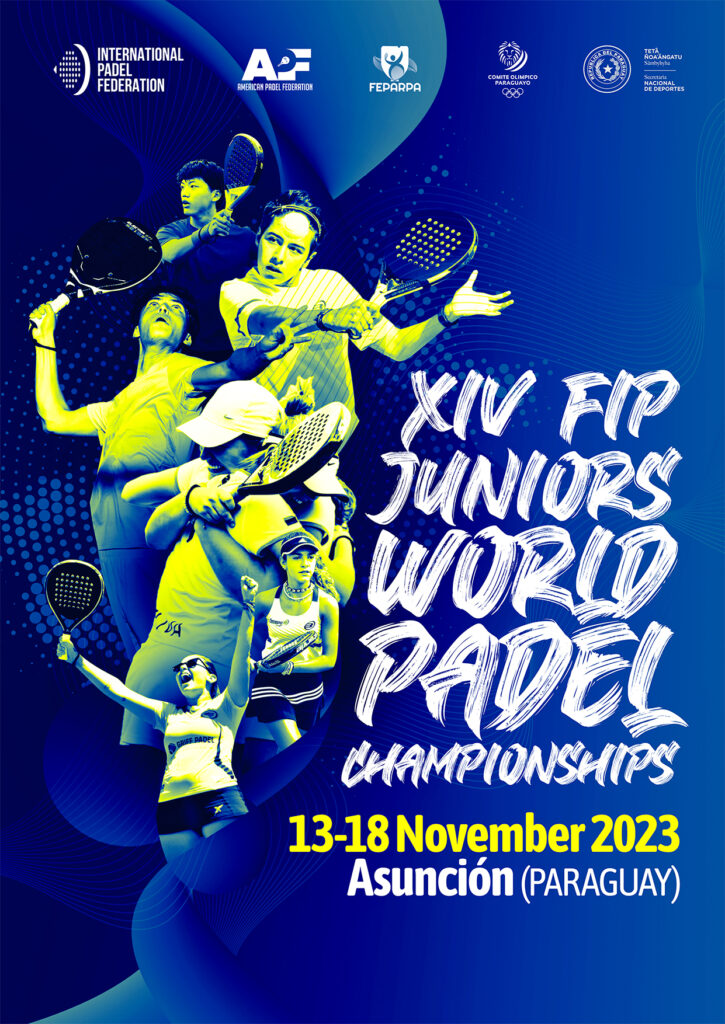 Details of the French teams:
French Young Girls Team:
U14:
Louisa André (OCC)
Feryel Bekhedda (IDF)
Neila Bekhedda (IDF)
U16:
Kimy Barla (PCA)
Célia Talano (OCC)
Lou Lambert Agosti (OCC)
Lison Chretien Meal (BRE)
U18:
Louise Bahurel (ARA)
Jade Psonka (HDF)
Team captains:
Géraldine Sorel (PCA) and Christian Collange (PCA)
French Young Boys Team:
U14:
Joann Peloux (PCA)
Quentin Bernard (OCC)
Nathan Perrot (OCC)
U16:
Timéo Fonteny (OCC)
Yoann Boronad (OCC)
Lucas Pillon (NVA)
Jérémy Robert (ARA)
U18:
Louis Jover (OCC)
Julien Biron (OCC)
Team captains:
Yannick Maurel (OCC) and Yann Auradou (IDF)
Remember that a large part of the matches of the French teams will be followed live on Padel Magazine TV.

Franck Binisti discovers the padel at the Club des Pyramides in 2009 in the Paris region. Since padel is part of his life. You often see him touring France going to cover the major events of padel French.