The players of the French senior team + are in commando operation before their departure next Thursday for the world championships of padel seniors + in Las Vegas.
Under the leadership of coach Jean-Thomas Peyrou, the French ladies' team will therefore be in Arcachon for "get together, prepare but also enjoy the Basin"explains one of the team members, Catherine Lalanne. She continues:
"After our epic in Dublin, the mayonnaise took well between us, the atmosphere is very good. We will train with JT on Saturday night. The rest of the time we play among ourselves. "
Note however the absences of Lines Meites and Audrey Casanova who could not be present during this gathering.
If necessarily, the strong nations that are Argentina and Spain should find themselves quietly in the final, the bronze medal is in the sights of Team France. All hopes are allowed.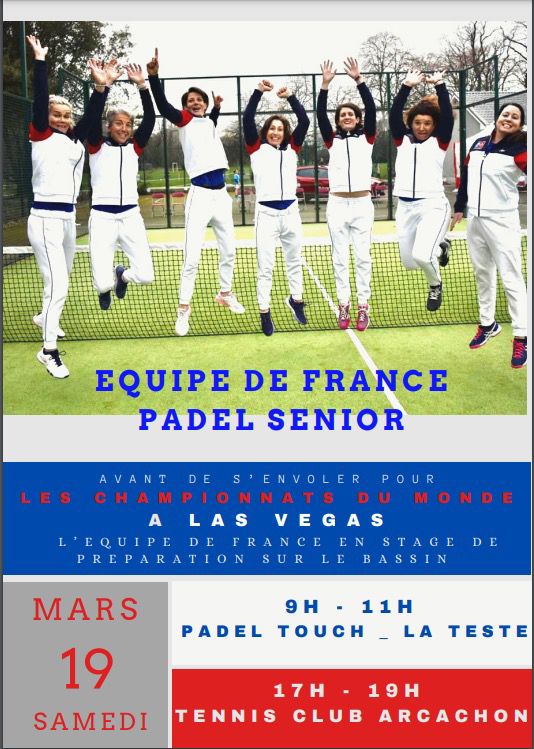 Franck Binisti discovers the padel at the Club des Pyramides in 2009 in the Paris region. Since padel is part of his life. You often see him touring France going to cover the major events of padel French.