Are you looking for a state-of-the-art pala? Discover the best offers from partner sites of Padel Magazine ! As you will see, there is something for everyone!
Head Delta Pro
La Head Delta Pro is Arturo Coello's new weapon on the World Padel Tour. Diamond-shaped, this top-of-the-range pala is above all focused on power. Equipped with the new Auxetic technology and Power Foam, it will offer you excellent sensations at impact, even when the ball does not hit the sweet spot perfectly. A comfortable attack pala, which you will find at € 278,90 at Padel Reference.
Starvie Titania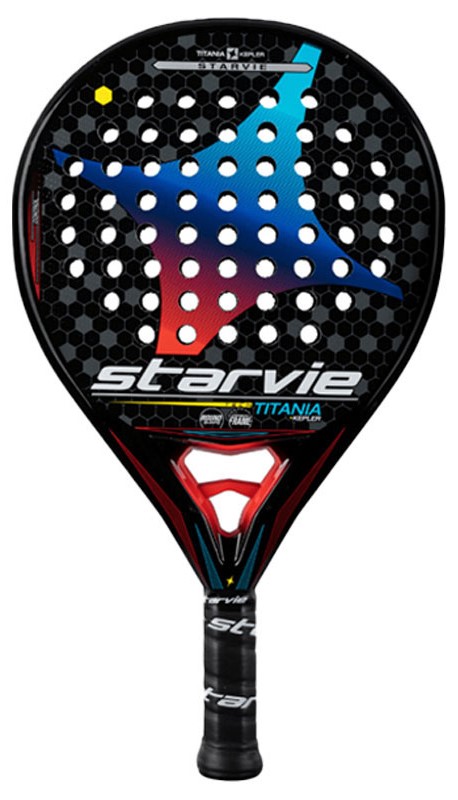 Versatile racket focused primarily on control, the StarVie Titania Kepler is becoming a reference model of the Spanish brand. Thanks to its round format and its EVA Soft foam, it is both handy and comfortable. With its carbon frame and fiberglass on the faces, it will guarantee you a very good ball output. A professional quality pala, made in Spain, available at the price of 179,90 € at French Padel Shop.
Adidas Metalbone HRD 3.1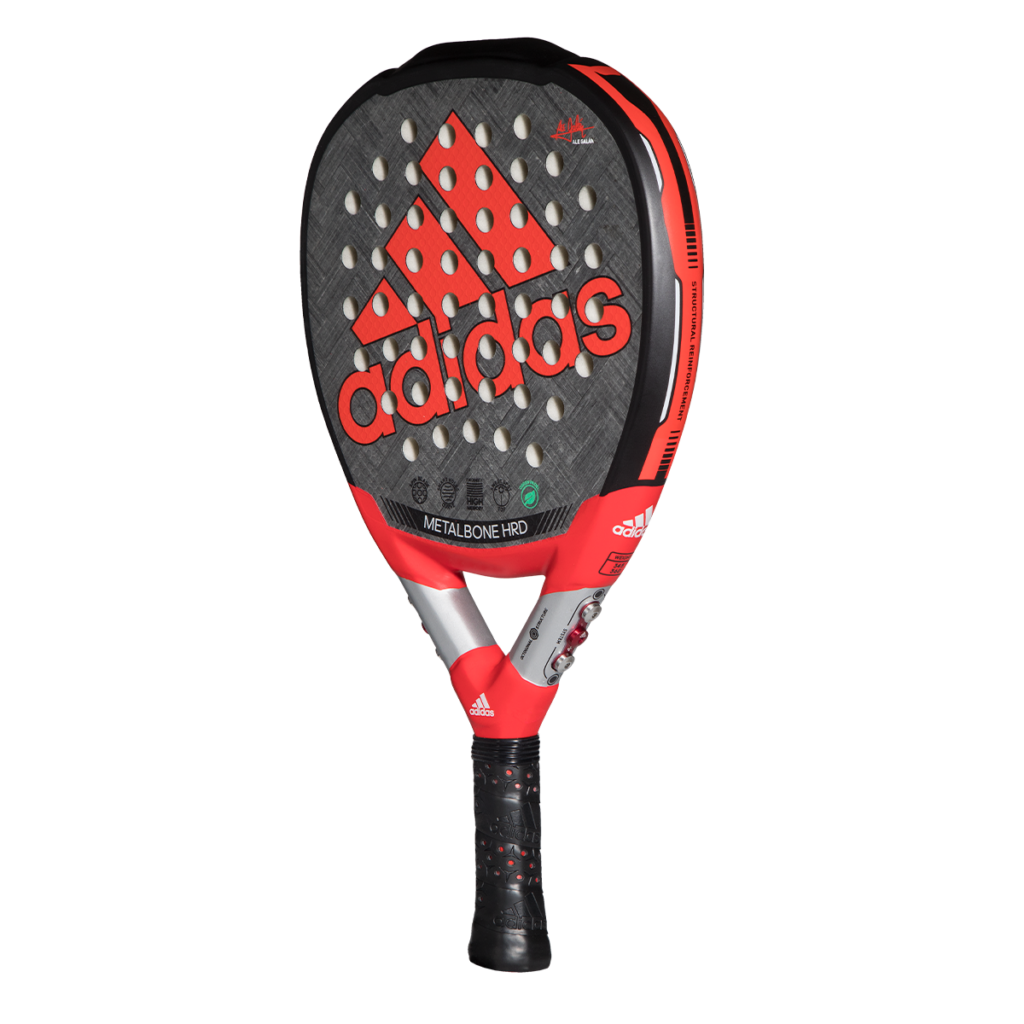 Do you want the Ale Galan pala to start the year off right? This new Metalbone HRD 3.1, in the shape of a diamond, will be the weapon of the number 1 this season. Thanks to its High Memory EVA foam and its 2 To 1 aluminized carbon, it is an extremely powerful racquet, which has sufficient rigidity and stability to give you extremely compact and sharp shots. A high-end racquet for pure attackers, sold € 305,99 at Padel XP.
Cartri Wolf Arctic
Handmade in Spain and using the latest technology on the market, the Cartri Arctic Wolf is a round palate that focuses mainly on comfort and maneuverability. Thanks to its UltraSoft foam and its 12k fiberglass/carbon mix on the faces, it will be perfect for all those players who want a tolerant pala, easy to control, perfectly absorbing vibrations and offering more power in attack. You will find it at € 329 at Snowshoeing Padel.
Bullpadel Vertex 03 2022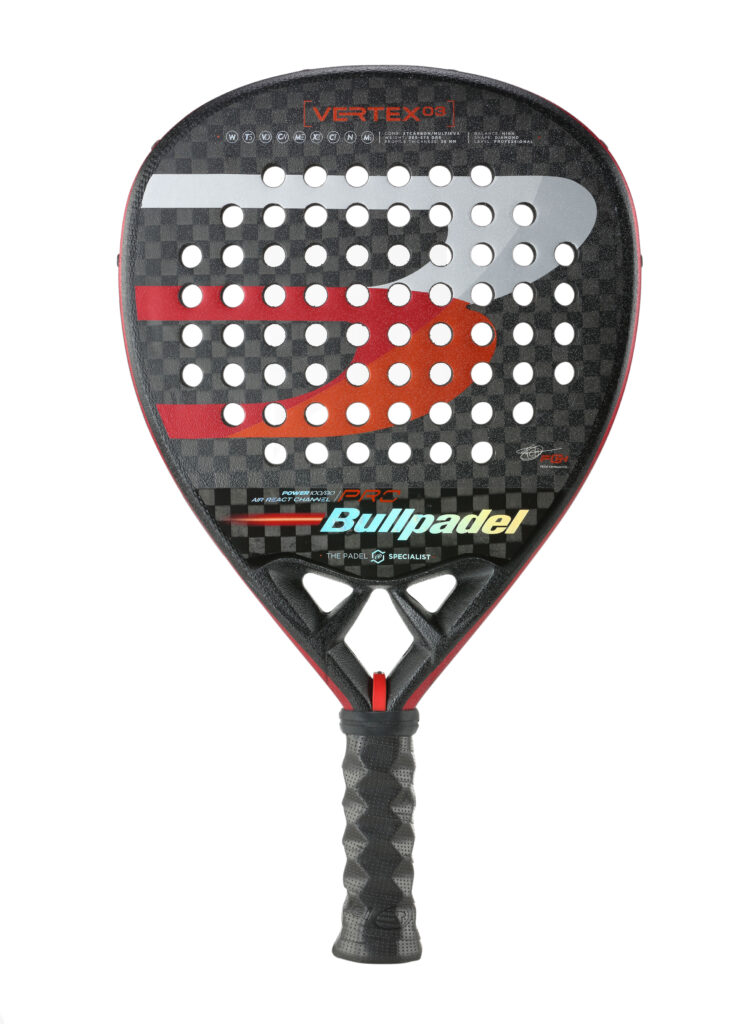 Signed by Federico Chingotto and Juan Tello, the new Bullpadel Vertex 03 is both powerful and light, in particular thanks to its system Air React Channel and to its side canals Nerve. The MultiEva foam will give you bite in attack and comfort in defense, while on the faces, the Xtend Carbon 12K carbon, topped with the rough Topspin surface, will allow you to combine ball speed and sharp effects. A top-of-the-range pala that you will find at € 324,90 at Esprit Padel Shop.
Babolat Counter Vertuo 2022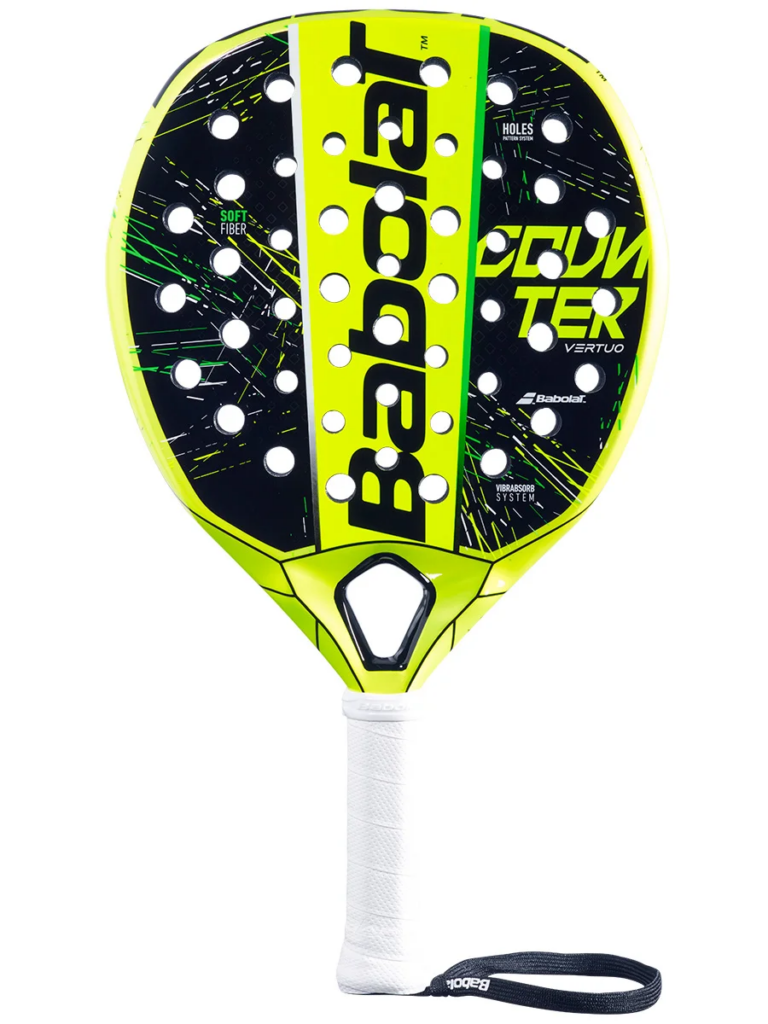 We do not forget the intermediate level players with the new Babolat Counter Vertuo. Thanks to its atypical shape and its low balance, this pala equipped with a Black Eva foam and flexible fiberglass on the faces will bring maximum flexibility and tolerance to players looking for improvement. A comfortable, vibration-absorbing pala perfect for beginners, available at € 149,90 at Esprit Padel Shop.
Black Crown Hurricane
Thanks to its SC White Eva foam, its 2TB AIR frame and its fiberglass on the sides, this new Black Crown Hurricane, used by Marta Marrero, will bring you forgiveness, comfort and a great ball output. The extended handle will allow you to be comfortable on the backhand with both hands, like the current 11th player in the WPT ranking. A versatile and flexible attack pala, which you will find at Racquet Padel at the price of 180 €.
Nox ML10 Pro Cup Black Edition Arena
It's quite simply Miguel Lamperti's forever pala, the mythical ML10 Pro Cup from Nox, but in a renovated version. Indeed, in addition to its black and yellow color, it incorporates a silica finish for devastating effects. The new Smartstrap strap comes to modernize this versatile and handy pala with proven technologies: professional HR3 foam topped with aluminized fiberglass. She is available at 189€ at Padel XP.
Starvie Triton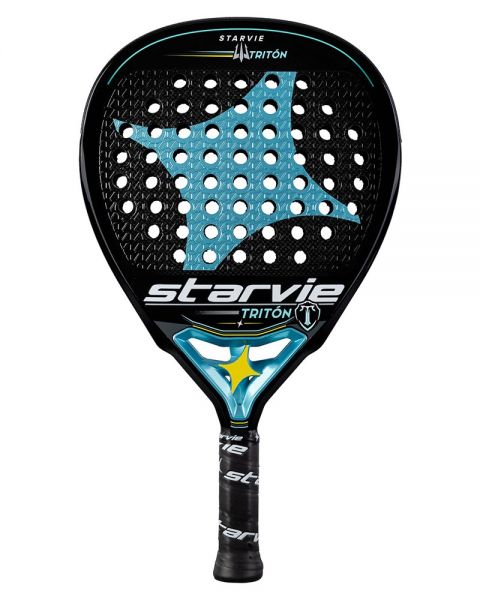 Javi Garrido's pala immediately announces the color. With its offensive format, it will delight fans of definitive attacks thanks to its 100% carbon frame and faces. However, the EVA Soft foam will provide you with the necessary ball exit in defense and more comfort. On the faces, the rough surface will guarantee you maximum efficiency on spin balls. Made in Spain, it is part of the top of the range of the brand, and is available at French Padel Shop at €279,90.
Babolat counter Viper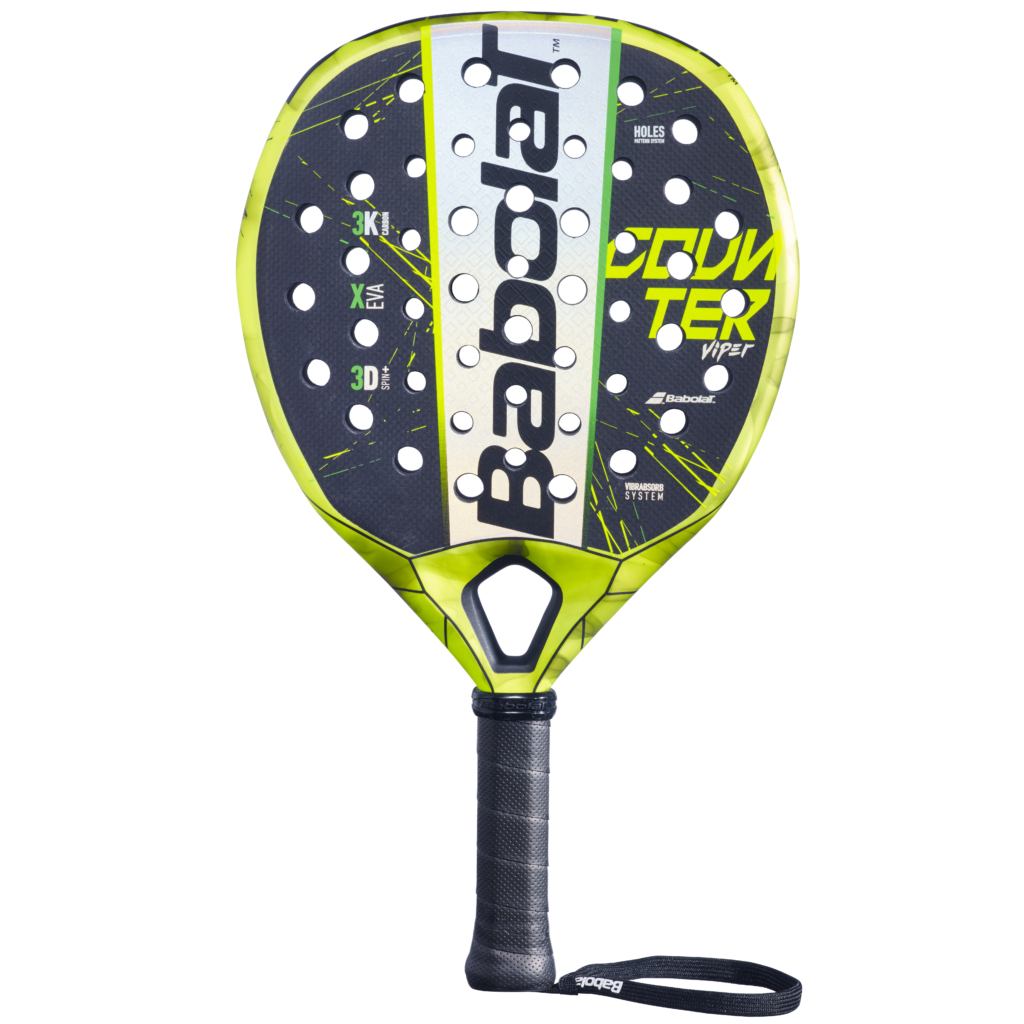 If you like handy palas, the new Babolat Counter Viper will seduce you with its round shape. This versatile model, which features X EVA foam, perfectly combines control and power, which makes it an excellent option for any type of player who likes to build the game and wishes to benefit from bite in the finish, especially thanks to the 3k carbons. on the faces. You will find it in Padel Reference, at €274,90.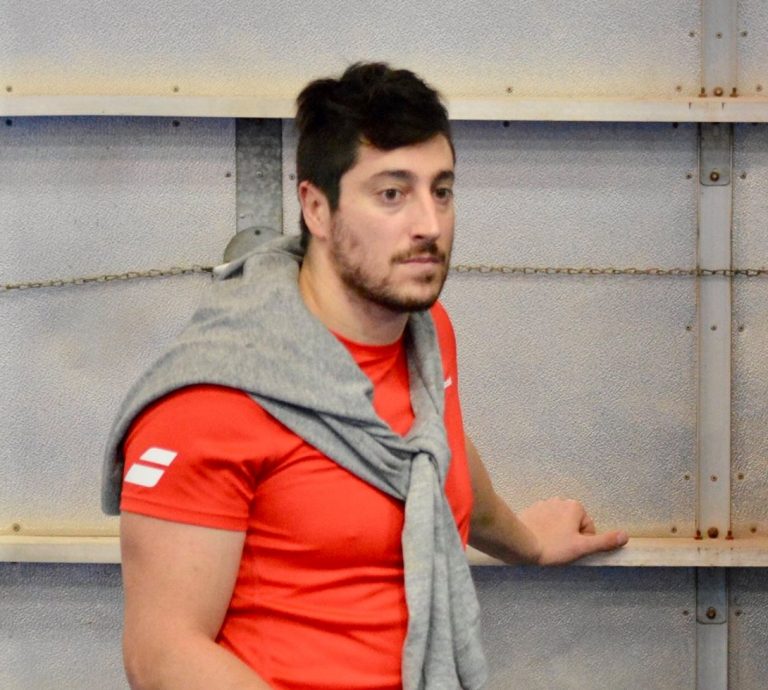 Xan is a fan of padel. But also rugby! And his posts are just as punchy. Physical trainer of several padel, he unearths atypical posts or deals with topical subjects. It also gives you some tips to develop your physique for the padel. Clearly, he imposes his offensive style as on the field of padel !