Nox, official racquet of the World Padel Tour, offers several new models of WPT stamped palas: there is something for everyone!
Luxury Series World Padel Tour
As in the series Luxury by Miguel Lamperti, Nox offers 3 models World Padel Tour of different shapes, for players looking for the best possible services. They are equipped with the new foam Multi-Layered Black Eva : a racquet core constructed from several different layers of black EVA rubber of different densities that optimally distribute energy across the face of the racquet.
In addition, these 3 palas have the most advanced technologies of the brand like the AVS anti-vibrator or the rough carbon on the faces. The finishes are neat, with the presence in particular of a padded wrist strap.
Nerbo wpt
Made of diamond, carbon 18 k, black color, the Nerbo is perfect for players who like to make a difference on smashes and who are looking for a lot of power.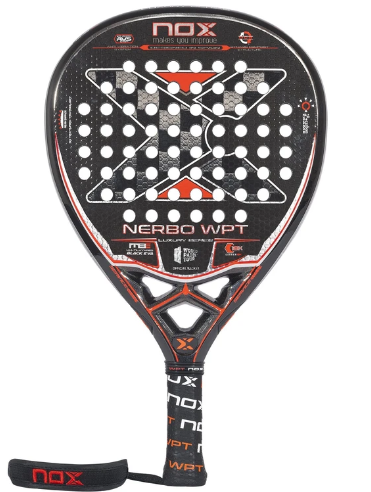 Tempo WPT
With its carbon 12k, the Tempo is once again a model of comfort and precision. Shaped water drop, it's a racket very versatile.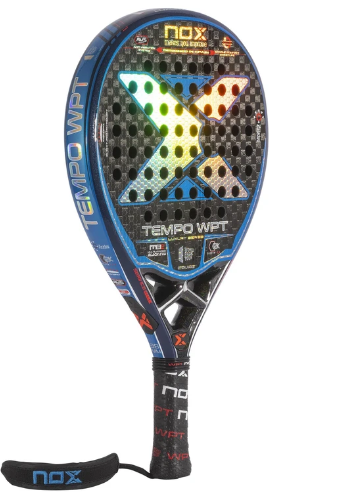 Nexo WPT
It's here newcomer from the Luxury WPT range. This Nexo, from round shape, it is focused on maneuverability, but beware, with its 12k carbon on the sides, it does not lack punch when it comes to finishing!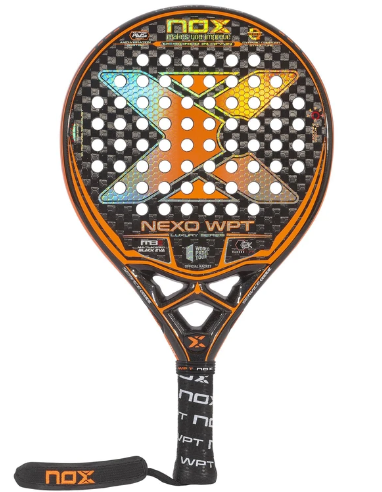 Advance WPT Series
4 rackets for advanced / intermediate level players, which incorporate high quality materials, such as HR3 foam.
WPT attraction
A diamond-shaped racket, which will appeal to attackers, with its 3k fiberglass on the sides, which provides a great output of the ball.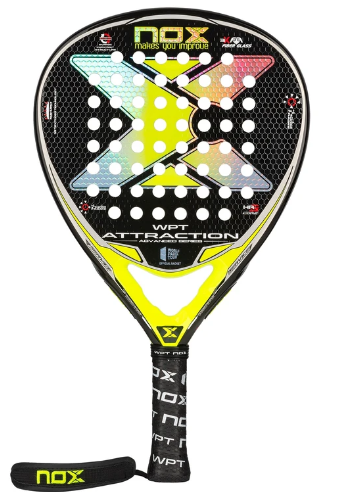 WPT emotion
An "oversized" round shaped racquet, which has a very large sweet spot, perfect for those looking for a maximum control, tolerance and comfort.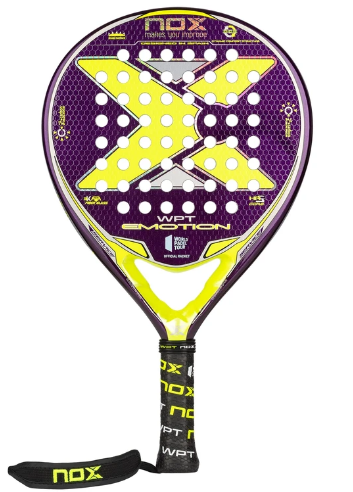 WPT equation
The perfect equation between power and control, the most versatile of the Advance WPT range.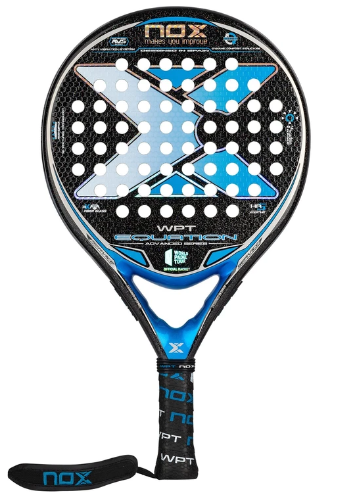 Equation Lady
The daughter version of the Equation WPT, lighter, and with shades that will delight the female audience!