Miguel Lamperti is one of the most charismatic players of the World Padel Tour, and his brand Nox Padel unveils its new models of palas for 2021.
The ML10 Luxury Bahia
As you have certainly noticed, Miguel Lamperti is achieving excellent results on the World Padel Tour at the moment, evidenced by his 21st place in the Race. His association with Lucas Bergamini is working very well, and the Argentine seems very happy with his news ML 10 Bahia with which we see it evolving for a little while.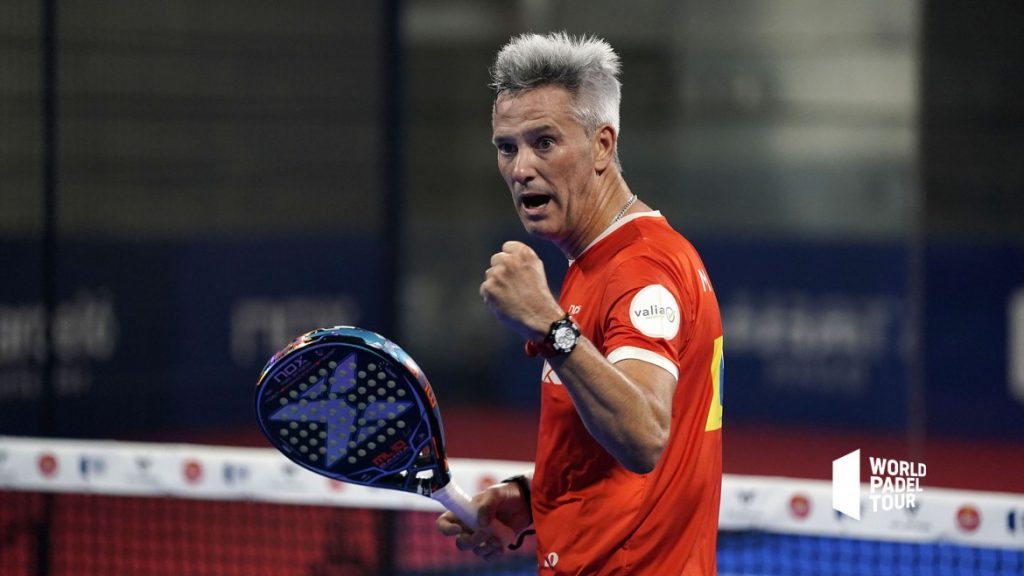 Named after the Argentine city of origin, this ML10 Bahia is shaped like a water drop, for maximum versatility, and it incorporates a different mold than the previous rackets from "Miguelito". With its particular deck, this pala is equipped with HR3 foam, as well as rough 12K carbon on the sides, for more power and spin.
Like all the palas of the Luxury range, it has an extended handle, a padded wrist strap, and the AVS anti-vibration system.
The ML10 Luxury Perto
It is a pala which is equipped with the same foam and which has the same technologies than those present in the ML 10 Bahia, but in a different form, rounder, for more control and maneuverability. The color also changes.
The ML10 Luxury Shotgun
It is the most powerful model of the ML10 Luxury series. She also has the HR3 foam and rough 12K carbon, as well as the same technologies than the other two palas, but in a diamond shape this time. We will therefore have more power, as the name suggests! Here again, we change the universe in terms of colors.
Available for pre-order on the Nox website
You will understand, Nox offers three palas that use similar materials and technologies, but with different shapes, to give you the same feel, but with different weight distribution.
Thus, we imagine that Miguel Lamperti will use these 3 palas in turn, depending on the playing conditions on the track and the balance that suits him best.
You can't get these snowshoes yet, but they are already available for pre-order on the Nox website !