Bientôt l'Open Equitim au célèbre club de Sophia Antipolis : Le Real Padel Club.
Les principaux engagés pour l'Open Equitim qui aura lieu ce week-end au Real Padel à Sophia-Antipolis :
Lionel Vinciguerra / Julien Ottomani
Jeremy Ritz / Jimenez Juan Pablo
Kevin Fouquet / Julien Weiler
Jose Maria Catalan / Willy Castano
Gregory Berben / Sébastien PréauchatThe two P500 Men's and P250 Women's competitions should bring together more than 30 teams in total.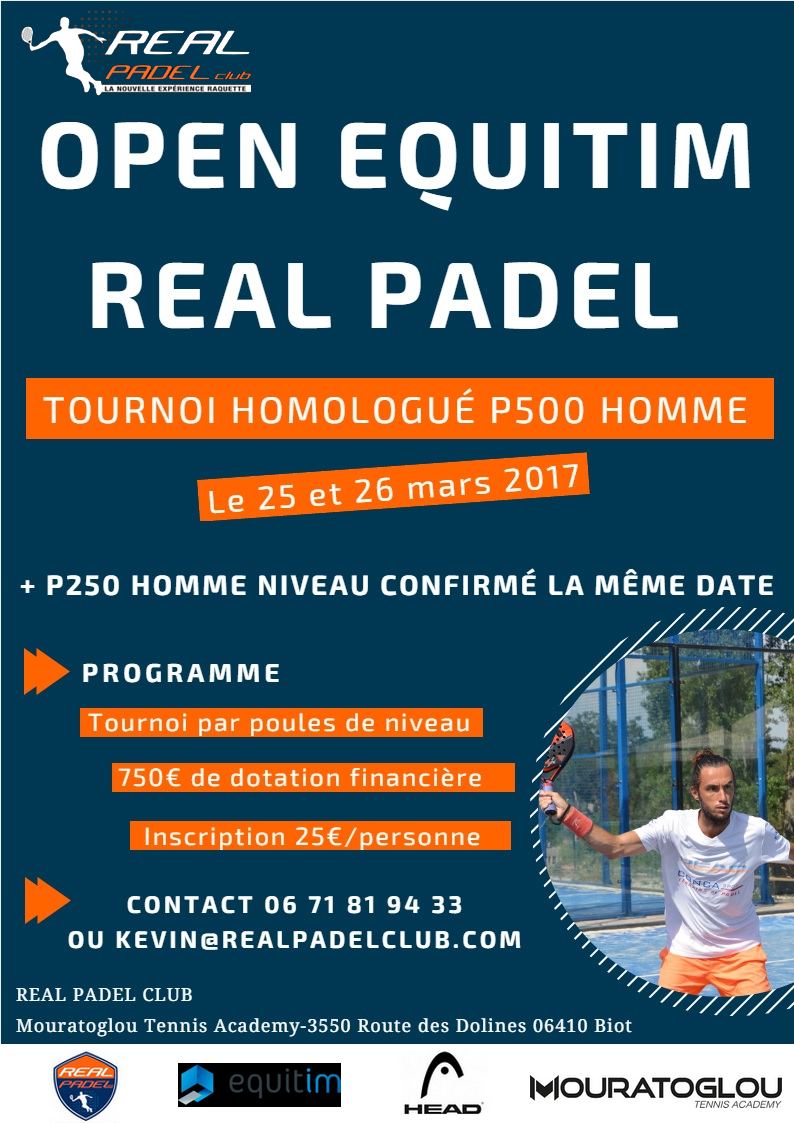 Franck Binisti discovers the padel at the Pyramid Club in 2009 in the Paris region. Since then padel is part of his life. You often see him touring France by going to cover the big French paddle events.