It's the first big sensation in this P1500 Esprit Padel Lyon, Cyril Hanouna and Jérôme Inzerillo were eliminated in the first round, against a team that came out of qualifying.
This was the first big poster of the day that you were able to follow live on the channel Padel MagTV. Derek Gerson (194) et Joshua Schbeir (139) were able to maneuver the number 16 seed in two sets and just one hour. The score is severe at the end of the match: 6/1 6/2 for Gerson/Schbeir.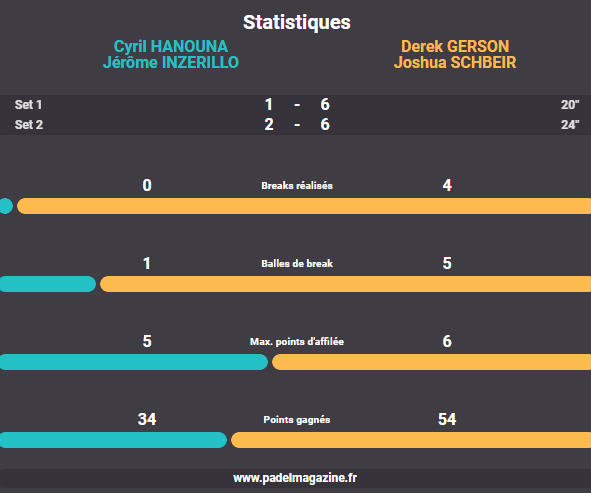 A new poor performance for Cyril Hanouna, after his loss at P1500 Padel Campus Arena and its defeat in the round of 1000 at PXNUMX La Pommeraie de Caen. Despite this defeat in the first round, Cyril Hanouna and Jérôme Inzerillo can get 300 points if they reach 17th place.
Enough to ensure the C100 host's place in the Top8.
For Derek Gerson and Joshua Schbeir, the adventure continues in this P1500 Esprit Padel. The pair exiting the qualifications will be opposed at the number 1 seed of this tournament: Maxime Joris and Philémon Raichman.
You can follow the matches on Padel Mag TV or on the channel Spirit Twitch Padel :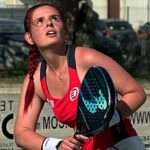 It was his brother who one day told him to accompany him on a track. padel, since then, Gwenaëlle has never left the court. Except when it comes to going to watch the broadcast of Padel Magazine, World Padel Tour… or Premier Padel…or the French Championships. In short, she is a fan of this sport.