Ranking is a theme that comes up regularly among players of padel, a part of which believes that the FFT scale protects well-ranked players.
Go back
France should soon pass the bar 9 ranked players. The level is rising with more and more good tennis players getting into it, and the seats are expensive. We are far from the beginnings of the activity, where only a handful of players made tournaments.
Those who were among the first to play padel in competition quickly entered the Top 100, and some have managed to stay there for a while, even sometimes winning very few games in a season. At a time when the P2000 did not exist, well ranked players did not hesitate to drive for miles to play P500 and P1000, which were much rarer than today.
They were therefore present in all tournaments, entered directly into the final phase, and even if they lost straight away, they managed to hold on thanks to the points they scored. Their ranking was self-sustaining sort of, and there was a period when he was really difficult for some to climb the rankings.
You have to realize that at that time, a good part of the best French players were participating in the P500, which made the distribution of points random, and all the best French were present in P1000; the very difficult printing possibilities and therefore to leave empty-handed in some ways, were multiplied.
Current responses to the problem
First, the number of players from padel exploded and with it the number of tournaments. We see today that P500 are organized all over France, and therefore it is easier for players who do not have a very good ranking but who are playing well to score points quickly.
Then, when introducing the P2000s, the FFT decided to modify its scales, in order to allow new practitioners to climb faster. So a player who plays well can integrate the Top 100 by hardly playing P1000. It is often more profitable today to win a P250 than to lose in 1 / 16ths of a P1000, so that you cannot stay as long as before in the Top 200 if you do not win more match.
Despite everything, a Top 50 player is systematically seeded in the P1000 and P500 and he is therefore sure to score points since he entered the tournament well after the unclassified. Thus, a player who starts in the quarter finals of a P1 will earn at least 4 points, which some may find unfair, often rightly so.
The case of World Padel Tour
A few years ago the World Padel Tour faced a similar problem. The players who had managed to have a ranking allowing them systematically enter the main draw (Top 50 roughly) were guaranteed to earn points at every tournament. Thus, they could lose systematically in the first round, in the round of XNUMX, and maintain their ranking.
Add to that the randomness of the draw, and you could end up over a whole year with several pairs of previas stronger than some of the main draw but not having the opportunity to show it. It is still a bit the case but the WPT had an idea to limit this phenomenon: grant bonuses.
Thus, a pair that loses as soon as they enter the round of XNUMX will score fewer points than a team that loses in the same round after winning matches in qualifying. Even if this system is sometimes criticized in Spain, it has the advantage of allow faster turnover and it's an idea that might appeal to some in France.
Ranking: what importance in the end?
Today, the padel is not professional in France and the "prize money" is more compensation for all the costs incurred (travel, hotel, restaurant) than real gains. If we exclude the very best French who can be helped by sponsors and some trainers of padel whose classification serves as a bit of a showcase, there is no real economic interest in being ranked 200th or 50th.
The essential at padel isn't it to take pleasure in the field, to have fun with your partner and to surpass yourself physically. Isn't it more important to play good games than to score points?
We understand perfectly well that any competitor wishes to compete against the best players and that there is a certain frustration in finding oneself in the standings behind players that one considers less strong than oneself or of not being able to do the P2000, but in our opinion the quest for points should not take precedence over the search for pleasure in the field.
Above all, we must realize that those who play really well don't stay long in the depths of the rankings. We find today in the Check these top 100 many players who started tournaments not so long ago.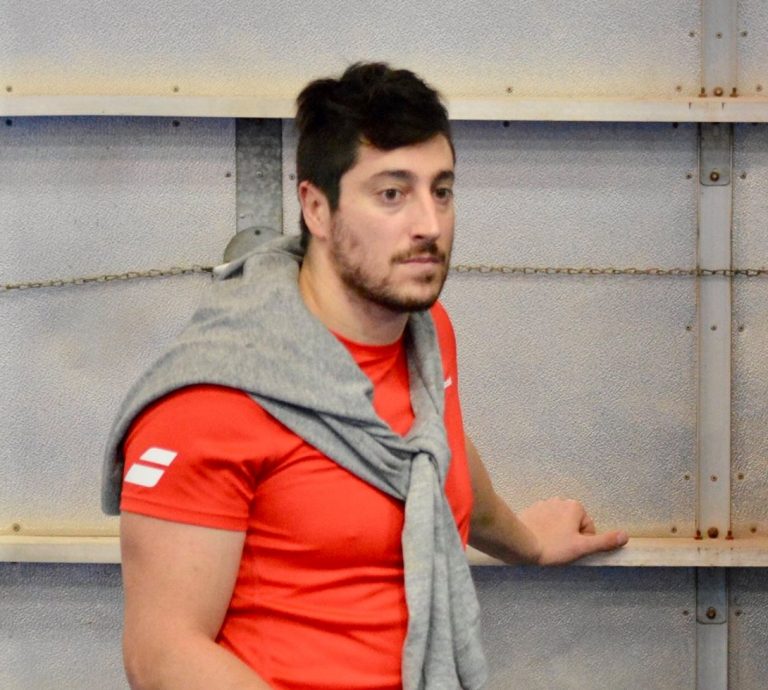 Xan is a fan of padel. But also rugby! And his posts are just as punchy. Physical trainer of several padel, he unearths atypical posts or deals with topical subjects. It also gives you some tips to develop your physique for the padel. Clearly, he imposes his offensive style as on the field of padel !