As we told you previously, a weekend of padel women around the fight against breast cancer begins in Reunion, in the USPG (Pointe des Galets Sports Union).
And what particularly caught our attention was the number of participants. In total, 69 pairs registered for the tournament! A number of registered participants which underlines the importance of the event and the development of women's practice on the island.
This event will do good for padel feminine, and the future of the latter!
If you want more information about the tournament, be sure to read our article.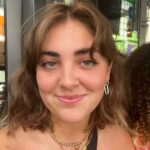 Became a fan of padel, I intend to keep you up to date with all the news padel ! See you soon on the slopes!