In order to establish the best development hypothesis for padel in France, I conducted a careful investigation. The people consulted are all padel actresses and they were therefore chosen for their expertise in the world of padel.
Our investigation and the hypotheses thus developed in the previous chronicles aim to put everything on the table and then to make a synthesis on all this investigation.
Verdict: Mostly, thehe French padel players want to stay within the French Tennis Federation, despite "the many BUT".
Survey method
We conducted our survey on the current issues of padel, with the aim of drawing conclusions on the different opinions of the actors of this sport, concerning the French situation.
Voluntarily at the heart of the debate, the questions aroused all types of reactions according to the respondents. The panel is made up of professional players, amateur players, private clubs, public entities (FFT, Ministry of Sports, town halls, etc.), coaches, researchers, media or even service agencies in the padel field.
The vast majority of respondents are French, but a few respondents are Spanish, Argentinian or British.
Result: An absolute majority
An absolute majority emerges as regards the three hypotheses put forward. Indeed, as shown in the graph above, 61% of the thirty-nine respondents choose to develop padel while staying with the FFT. 34% of respondents believe that it is necessary to break away from FFT as soon as possible.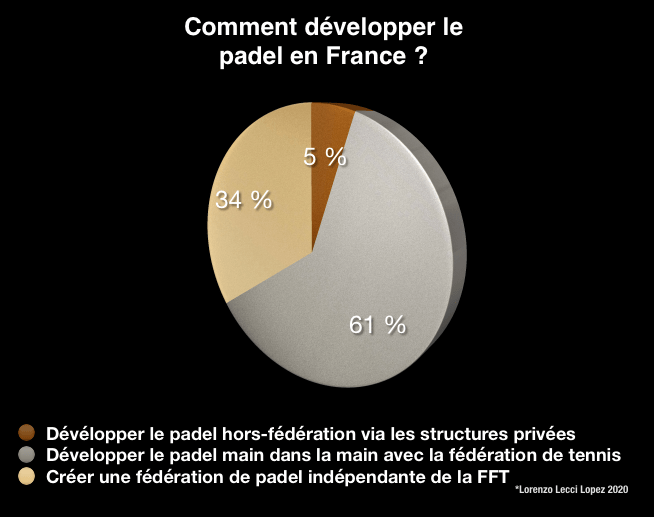 Entering a new dimension?
We will not go over the various hypotheses presented above. We will however talk about
First of all, the word is free at the same time, but we feel a form of tension with certain actors. This tension is naturally explained by the fact that the FFT is an almost unique federation in the history of French sport: it is certainly an association but which has many characteristics which are similar to a private structure.
Indeed, it naturally dominates the sports it represents because it is the Federation, but it is also a colossal strike force. It can make it rain and shine. The FFT is omnipresent via its leagues, its committees, but also via a policy which tends to develop in the commercial sector directly or indirectly as with its new tools: Ten'Up and PRO SHOP FFT.
It is thus on all fronts and wants to govern absolutely everything. Good or bad, that is not the question.
It is therefore difficult, even for the most powerful groups and brands, to free themselves completely.
Besides that, the padel players also expect a lot from the FFT. We know its full potential. We know that with FFT, we can enter a new dimension.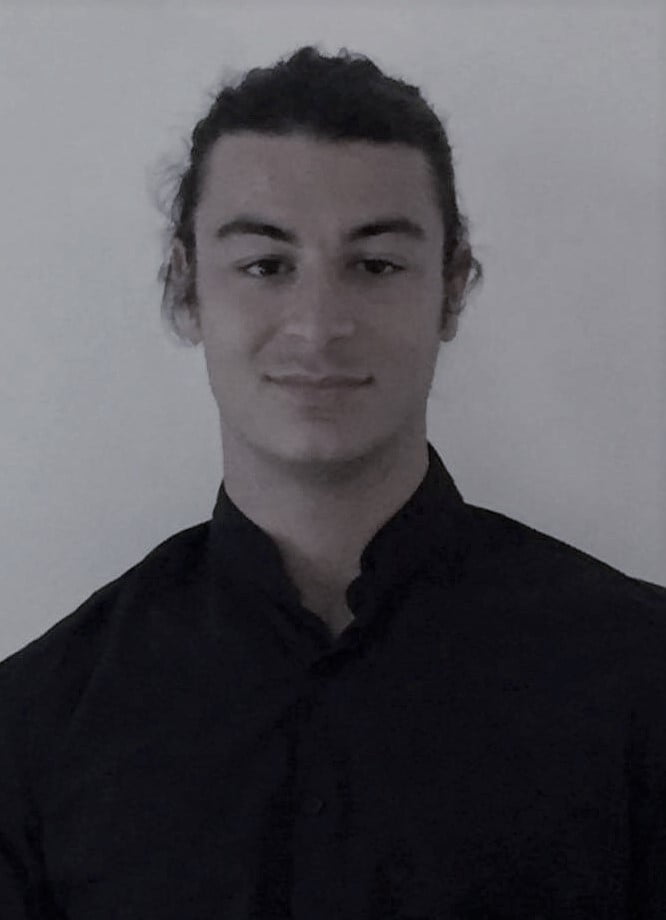 By his names, we can guess his Spanish and Italian origins. Lorenzo is a polyglot passionate about sport: journalism by vocation and events by adoration are his two legs. Its ambition is to cover the biggest sporting events (Olympics and Worlds). He is interested in the padel situation in France, and offers perspectives for optimal development.