Sandy Farquharson, the founder of The Padel School returns to the various international themes around padel. From teaching to competition, an overview of Sandy interviewed by Alex Cortey of Twenty by Ten.
Part 2 of the interview: With: Alex Cortey (Co-Founder, Twenty by Ten) & Sandy Farquharson (Founder, The Padel School)
Review Part 1: It's HERE.
PUNTO DE ORO: FOR OR AGAINST?
AC: What is your opinion on the introduction of "no ad" on the World Padel Tour? (unlike the amateur circuit where the advantage has been re-established)
SF:Initially I was not really a fan of no ad, I thought it broke the rhythm of the game. I was hesitant, but seeing it in tournament, I appreciated how it makes the player's mind work. This causes the server to stay focused on its service game. Before a pro player could find himself at 40-15 on his engagement and could relax a little, while now you don't want to be tied because you don't know what will happen and you can very well break you.
At the start, we risk seeing a few matches where unlucky players may lose a lot of decisive points, but I think that tends to level out over the long term.
BELASTEGUIN: ABOVE OTHERS
AC: How much mental preparation does a player like Fernando Belasteguin have?
SF: I am sure that it addresses the mental aspect. He seems to me to be a perfectionist, in his approach to training, his preparation for the pre match etc. […] Which is not the case for all pro players. Until now the padel was like a family, the pros played and helped each other on the tour. It was good child, but not very serious whereas now there are still some players who have this mentality of amateurs, but if you look at the last tournaments you see many talented young people who how to break through. The days when you don't pay attention to the mental or physical aspect are counted. This is what will make the difference.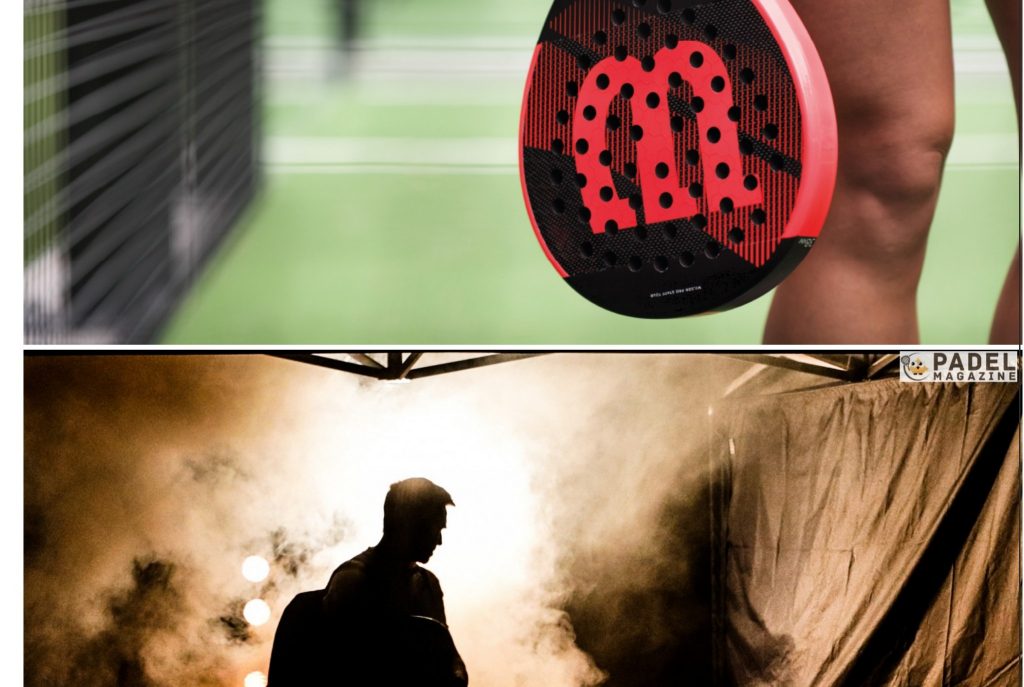 THE MAJOR BRANDS CONQUERING PADEL
AC: What do you think of the internationalization of padel?
SF: The padel is opening up internationally. The proof is, Belasteguin has just signed a big sponsorship contract with Wilson. There are so many Spanish brands, and it's great to see the big tennis equipment manufacturers such as Wilson, Babolat, Adidas etc. Countries are also starting to take an interest in it. If you take the British Federation, they are sponsored by Adidas. These big brands realize that this sport is booming, and if they dedicate themselves to it it can only be positive for the sport.
EVOLUTION OF THE WORLD PADEL TOUR

AC: How do you see the World Padel Tour evolving in the years to come?
SF: The padel is booming around the world. We know that the sport is progressing very quickly everywhere, especially in Japan, Egypt, etc ... I find that the World Padel Tour is a little behind. Since most of the pro players are based in Spain, I can understand the bias for Spain
I think they could quite easily open up to new countries. […] If we schematize a year on the circuit, of the approximately 18 competitions, there will be say 14 in Spain, 1 or 2 in Argentina and perhaps 1 or 2 elsewhere. […] Each country where the sport is developing wishes to organize a round. It's just a question of costs, but also of desire.
We must also continue to develop padel in clubs. In Spain, it is not uncommon to see professional players training alongside beginners. This accessible side allows amateurs and young people to interact with the players at the Club House.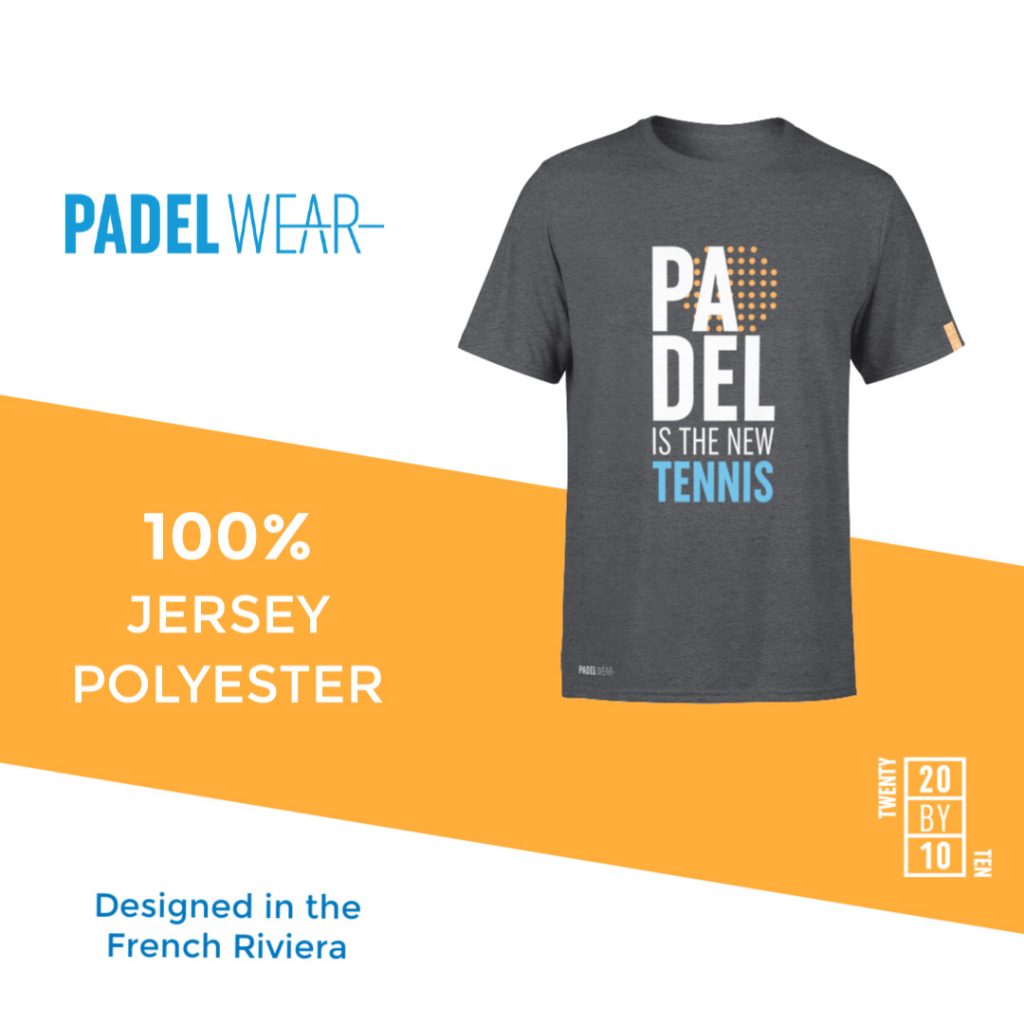 PADEL VS TENNIS
AC: How do you think padel and tennis will co-exist in the coming years?
SF: I hope that the tennis community will realize that the padel is there to complement it. Once the clubs understand this, then the two disciplines will evolve in symbiosis. In France for example, the system works well. As there is a real club culture in French tennis, the clubs have decided to promote the two sports. We see more and more tennis clubs having padel courts built within their precincts. (Editor's note: Generally yes, but in reality this two-speed system poses some problems within clubs and Federal politics).
There are many clubs in Europe which have a surplus of tennis courts which they do not exploit to the best. You can easily convert two tennis courts into four padel courts, to bring a new flow of members and new dynamics to a club.
Find the highlights of podcast # 2 with Sandy Farquharson and Alex Cortey, co-founder of the eco-responsible padel clothing and accessories brand Twenty by Ten.
Find the full podcast:
https://www.youtube.com/watch?v=5rvwtCPaItI
https://twentybyten.com/padel-talks/
Discover the new Twenyty by Ten collection: https://twentybyten.com/
The Padel School: https://thepadelschool.com/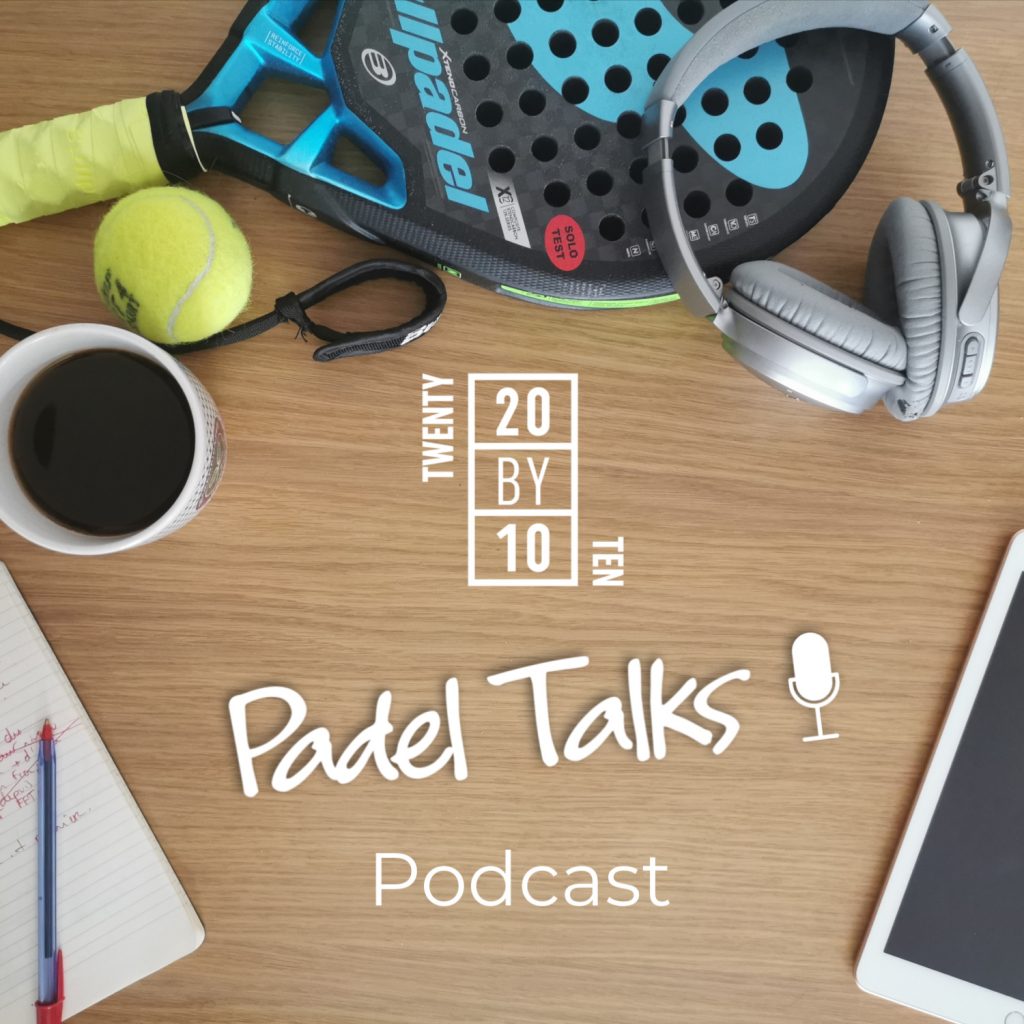 Franck Binisti discovers the padel at the Pyramid Club in 2009 in the Paris region. Since then padel is part of his life. You often see him touring France by going to cover the big French paddle events.