The project had been on the desk of the UNSS Basque Country departmental directorate for two years. The project took a little delay with the health crisis, but since September 2021, the padel made a good entry into the school environment.
Sport at school, a no-brainer
It is done, since September 2021, the padel entered the school environment. On the initiative of Fabien Barromes, PE teacher in a college in Ustaritz (Pyrénées Atlantiques), and his UNSS departmental director, Mrs. Lesbats, this project was successfully completed.
These two pioneers of padel school went to meet Elisabeth Wolf, manager of the largest center for padel in the area, the Club de l'Adour, which has 4 indoor courts. After several meetings, an agreement was signed between these two parties. Since then, the club has been taken over by Pierre Allard, who continues this partnership in the same dynamic.
The enchanted children
Thus, since September, around thirty colleges have come to discover this new activity with an average of 25 students every Wednesday. If many people still confuse padel and paddleboarding, word of mouth is beginning to have its effect and the students who discover this activity come out delighted.
"Sir, that's so cool, can we come back?", says the young Patxi, who visibly appreciated.
Teenagers discover a fun and very affordable activity. "I had tried tennis but I couldn't quite manage it…It's easier there!", explains Emma.
It was decided to get into the activity with small games on half-court at first then to level by making ups/downs, and finally small matches on time. "It was so good, I can come back with my father.", hopes Enzo.
Soon inter-colleges?
The project is being monitored by Alain Solves and Arnaud Di Pasquale, respectively Deputy DTN and Head of Development padel within the FFT. The subject has also been raised in the joint national commission, and educational kits and material aid should arrive soon.
Thus, by the end of the school year, the 51 establishments in the sector will have discovered this activity, which will certainly gain in popularity among young people. The most motivated will certainly be able to come and expand the young school of padel of the Adour Club.
In the medium-term future (certainly the next school year), small inter-colleges could be organized, with a Basque Country cup. The colleges of the neighboring sectors (Landes, Béarn, Gironde) could be invited, which could lead in a few years to a cup or championship of France. Several format ideas are envisaged such as 3 teams per college or high school with a mixed pair, a boys' pair and a girls' pair. In any case, with this kind of initiative, there is no doubt that the padel has a very bright future in school.
Le padel education is gaining ground, we can also see that several countries are getting started, such as the Portugal, where the project Padel School works perfectly.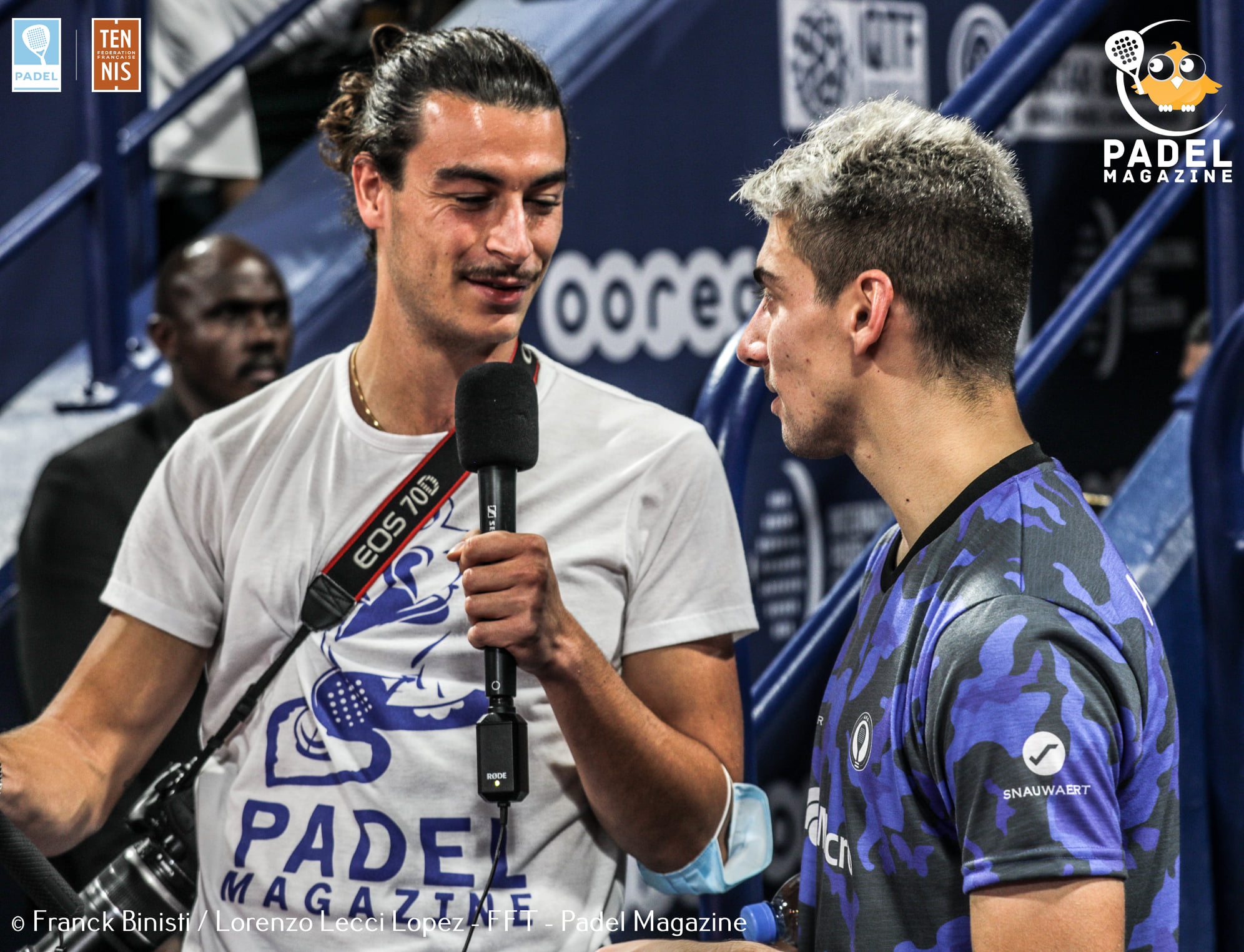 From his names, we can guess his Spanish and Italian origins. Lorenzo is a multilingual passionate about sports: journalism by vocation and events by worship are his two legs. He is the international gentleman of Padel Magazine. You will often see it on the various international competitions, but also on the major French events. @eyeofpadel on Instagram to see his best photos of padel !