It's already over for Léa Godallier and Eli Amatriain in the Balearic Islands, eliminated in the first round by Marina Lobo (46) and Sofia Saiz (44). They lost in 1h25 of play, 6/2 6/4.
This was the last career match together for Léa Godallier and Elisabet Amatriain. The Spanish player announced at the beginning of the month, which she would take his retirement at the end of the Menorca Open. It is therefore in the first round that Eli Amatriain's great career ends. She and Léa Godallier were dominated by the two young Spaniards.
In the exchanges, the power of Marina Lobo often overtook Eli Amatriain, keeping her pinned to the back of the field. The fiery play of the two players, barely twenty years old, completely destabilized Godallier/Amatriain. In 45 minutes, they converted two break points and inflicted a 6/2 on the Franco-Spanish pair.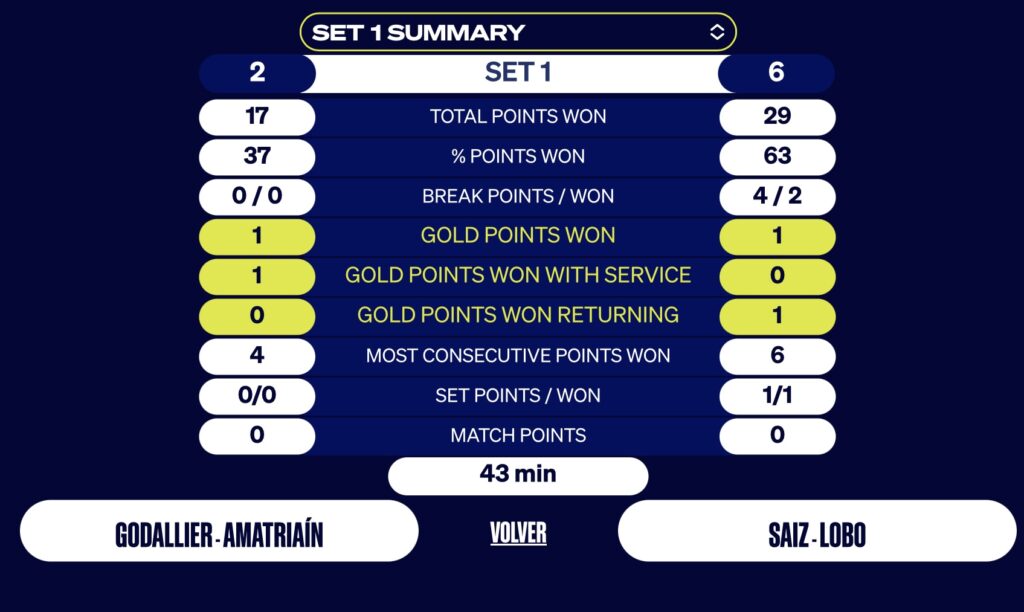 Again, in the second act, Léa Godallier and Eli Amatriain were broken quickly, from the first game. They quickly found themselves trailing 5/2. However, Léa and Eli were in no hurry to leave the field. They came back to 5/4 before finally letting the last game escape.
End of the tournament for the two players and end of career for Eli Amatriain, very emotional at the end of this meeting. Several players came onto the court at the end of the match to greet this immense player one last time.
Now, Léa will have to look (again) for a partner for the end of the year, and that won't be easy. To be continued.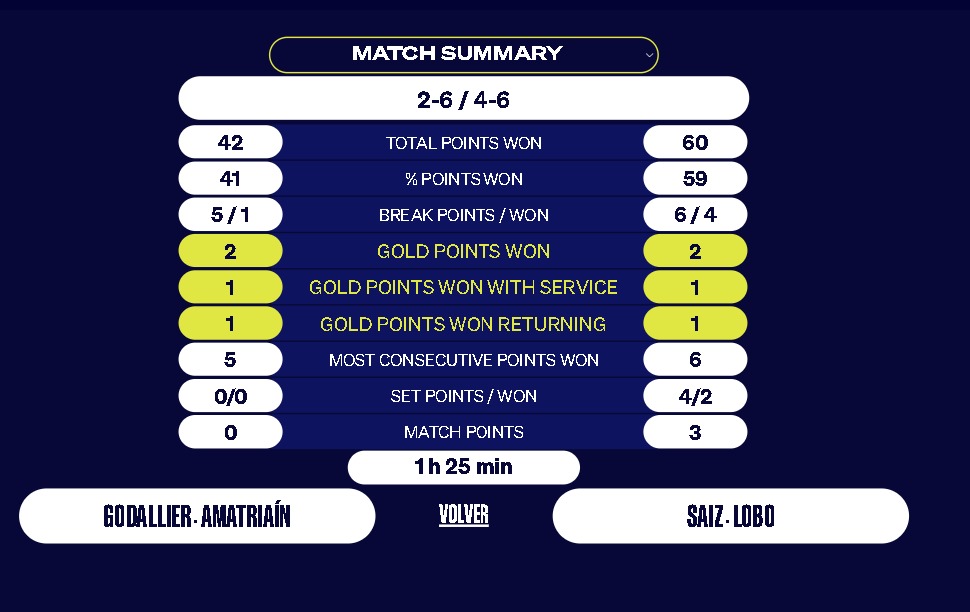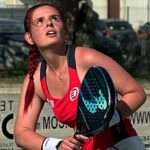 It was his brother who one day told him to accompany him on a track. padel, since then, Gwenaëlle has never left the court. Except when it comes to going to watch the broadcast of Padel Magazine, World Padel Tour… or Premier Padel…or the French Championships. In short, she is a fan of this sport.