We love these confrontations between Galan/Lebron and Coello/Tapia. Between the rivalry on and off the field, we are rarely disappointed. However, in this meeting, we did not witness the fight that we expected.
In just 1h10 of match, Alejandro Galan and Juan Lebron destroyed the current world number ones. Galan and Lebron won in two short sets: 6 / 3 6 / 2. For those who believed in a Coello/Tapia victory, you were wrong.
¿Can I stay with a point? Pregunto.#WPTMenorcaOpen pic.twitter.com/MAbMwr0kdc

— World Padel Tour (@WorldPadelTower) October 29, 2023
A Lebron and Galan recital
Both teams entered their match well, each dominating their service game. Whether it was the Coello/Tapia or Lebron/Galan pair, both teams had flown through their semi-final and arrived rested for this meeting.
Están locos. Y nos encanta.#WPTMenorcaOpen pic.twitter.com/BdjheVxxJD

— World Padel Tour (@WorldPadelTower) October 29, 2023
Finally, it is Alejandro Galan and Juan Lebron who break first in this part. They manage to endanger their opponents and above all, destabilize them in all areas of the game. More aggressive and more precise, they take the lead.
Arturo Coello and Agustin Tapia will absolutely no opportunity to return to the score. The former world number ones logically won this first round, 6/3.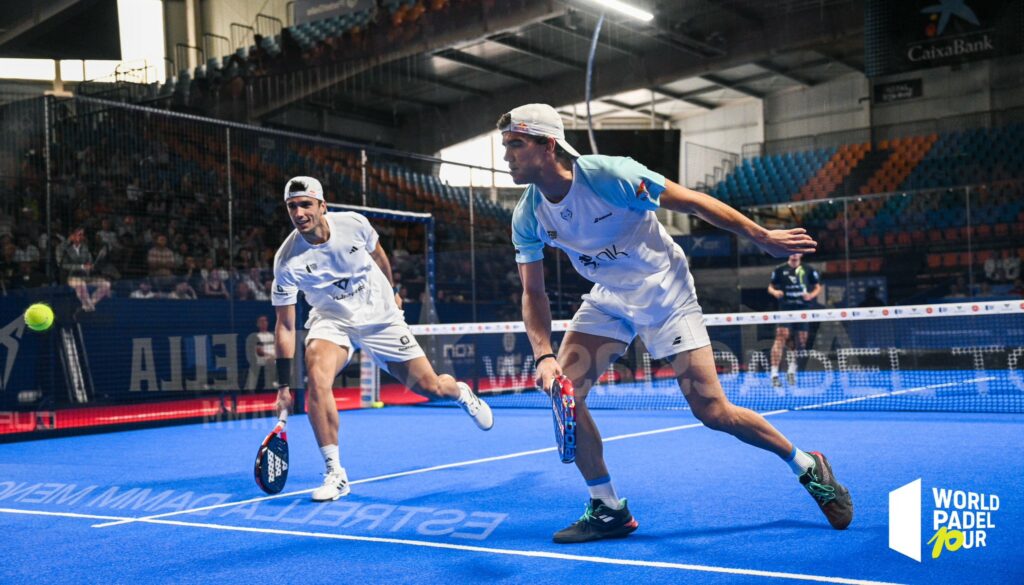 Lebron, Galan and Jorge Martinez tactics
Arturo Coello seems to be suffering in this match. Used on 80% of balls, he suffered attacks from Juan LeBron and Alejandro Galan. He seems totally disillusioned and comes up against a very good Lebron in his diagonal. Agustin Tapia, at his side, is totally helpless.
The former number ones take off in this second round. Like the day before facing the super kids, they completely outclass their opponents. And on a very big mistake from Arturo Coello in smash, they double-break in this match and lead 3/0 in ten minutes.
GALANTICO#WPTMenorcaOpen pic.twitter.com/wTlA1x22xg

— World Padel Tour (@WorldPadelTower) October 29, 2023
The tactics put in place by Lebron, Galan and their coach Jorge Martinez seem to be in place. The world number threes collect the net as much as possible. In terms of score, the penalty is heavy: 5/2.
There was no match in this Menorca final. Ale Galan and Juan Lebron stifled their opponents and, in just 1h10, they defeated Coello and Tapia: 6/3 6/2.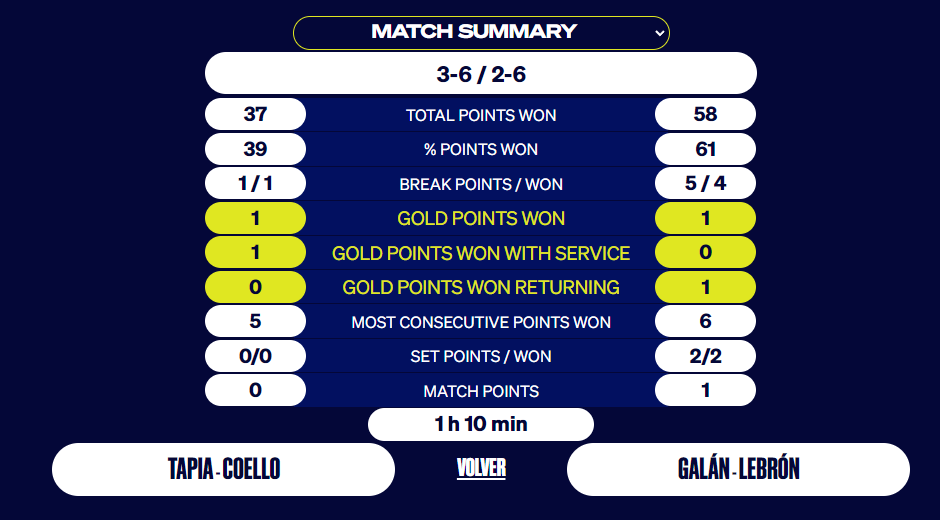 This is the second time that the former number ones have managed to beat Arturo Coello/Agustin Tapia and Franco Stupaczuk/Martin Di Nenno in the same tournament.
Third title this season for the Lebron/Galan pair and 30th career title for this team. The Spaniards are only 5 titles away from the record held by Pablo Lima and Fernando Belasteguin.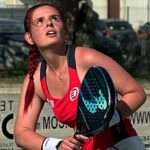 It was his brother who one day told him to accompany him on a track. padel, since then, Gwenaëlle has never left the court. Except when it comes to going to watch the broadcast of Padel Magazine, World Padel Tour… or Premier Padel…or the French Championships. In short, she is a fan of this sport.