Final day, therefore, poll day. We asked you the question on Instagram and the overwhelming majority of you are to see Arturo Coello and Agustin Tapia crowned at the WPT Menorca Open.
The world number ones will face Juan LeBron and Alejandro Galan in this Menorca final. 65% of you give the current world number ones as winners in this match. It must be said that Arturo Coello and Agustin Tapia are ultra-favorites in this match. On 5 confrontations with Lebron and Galan, Coello and Tapia won 4.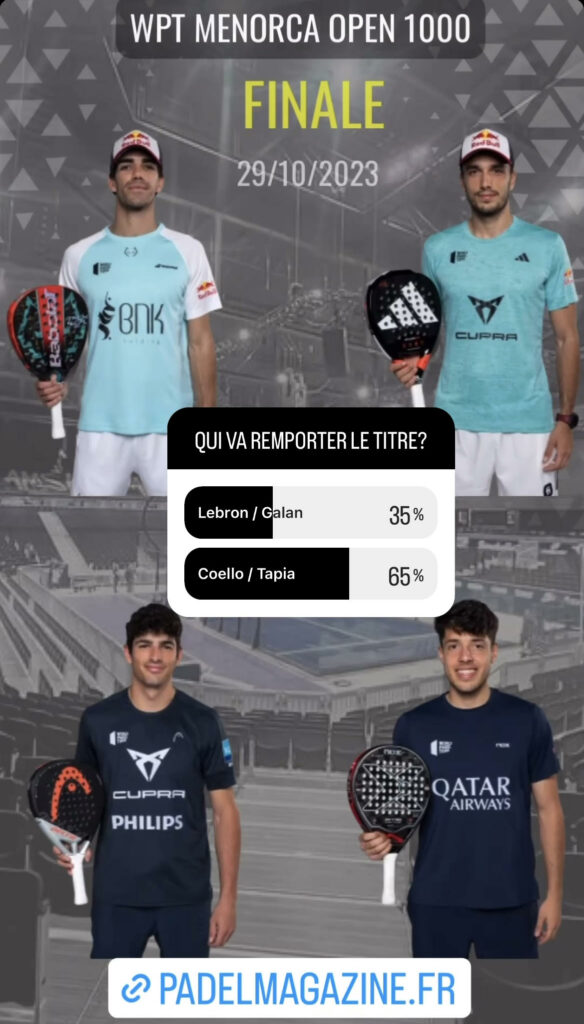 However, the last meeting between these two teams turned into the advantage of former world number ones.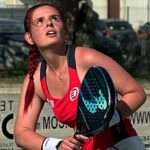 It was his brother who one day told him to accompany him on a track. padel, since then, Gwenaëlle has never left the court. Except when it comes to going to watch the broadcast of Padel Magazine, World Padel Tour… or Premier Padel…or the French Championships. In short, she is a fan of this sport.