As for the semi-finals, we asked you which men's team you see going to the final of this Menorca Open. And if two female pairs stood out significantly from the survey, among the men, you have a favorite duo and a big indecision on the second team.
À 45% , you estimated that Arturo Coello and Agustin Tapia would join the final of this WPT Menorca Open. You were right because world number ones qualified earlier today in two sets against Fede Chingotto and Paquito Navarro.
On the other hand, you hesitate in the second men's semi-final of the day. 22% vote for Galan and Lebron, 24% for Stupaczuk Di Nenno. Real indecision between these two teams who met in Germany and the Netherlands this month. One everywhere on these two meetings.
This is a crucial match for the superpibes, if they want to stay in the race for first place in the ranking. In the event of a defeat in the semi-final, they would see Arturo Coello and Agustin Tapia guaranteed to finish number one at the end of the season.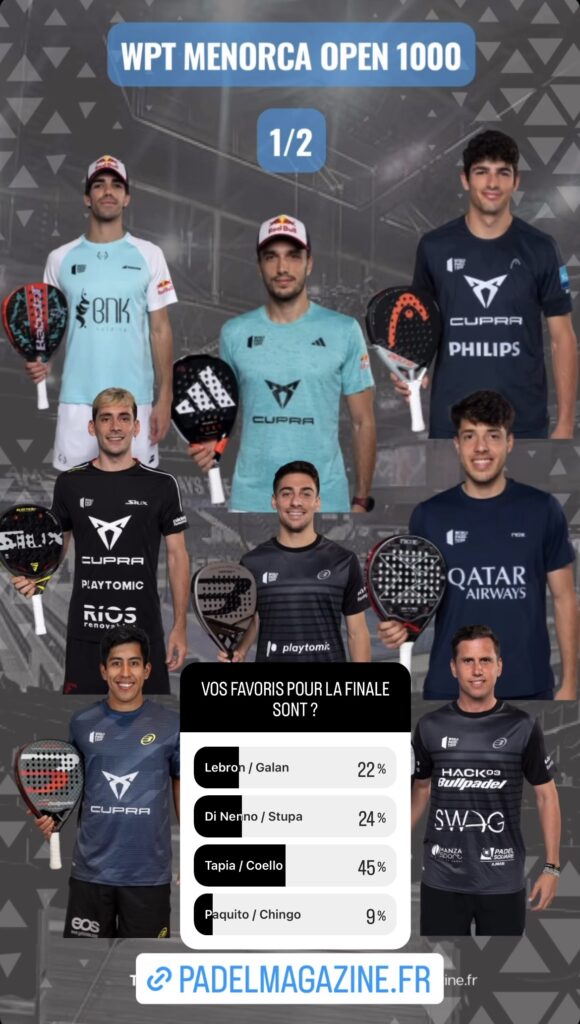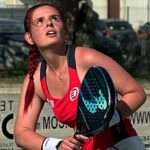 It was his brother who one day told him to accompany him on a track. padel, since then, Gwenaëlle has never left the court. Except when it comes to going to watch the broadcast of Padel Magazine, World Padel Tour… or Premier Padel…or the French Championships. In short, she is a fan of this sport.