The new press conference format that Premier Padel puts in place allows to have many reactions of the players. Padel Magazine asks questions about the WPT statement at president of the PPP.
That has no price !
Padel Magazine : The World Padel Tour issued a press release (laughs from Juan Lebron), in which he said he was ready to multiply by 5 the prize-money of the Masters this season. Can the WPT still retain players?
Ale Galan: "I think they do this multiplication because they know this new circuit. Believe me we're not here for the money. We have received more interesting offers at the economic level."
"I think the happiness of all the players, which we can see in the posts they make, is priceless. Having you, all the journalists, and making this sport grow. The visibility that players lower in the ranking have is much more than economic value."
"We are all united, and we want that in this padel that we are creating, that anyone who wants to can join us."
Authorized media coverage
Padel Magazine : All journalists in the world of padel are here, that did not happen on the World Padel Tour. What does this change for the player?
Ale Galan :"What we want is to reach as many people as possible. I'm not just talking about countries, but also about the audience that can follow the padel. This dissemination and the fact of being in contact with these people who live padel like us, it's very positive. It's better to have direct contact with all of you (journalists)."
"You wanted to go with us to all the tournaments and you didn't necessarily have the possibility. Without the feedback, it made your job more difficult. We are delighted to have you here."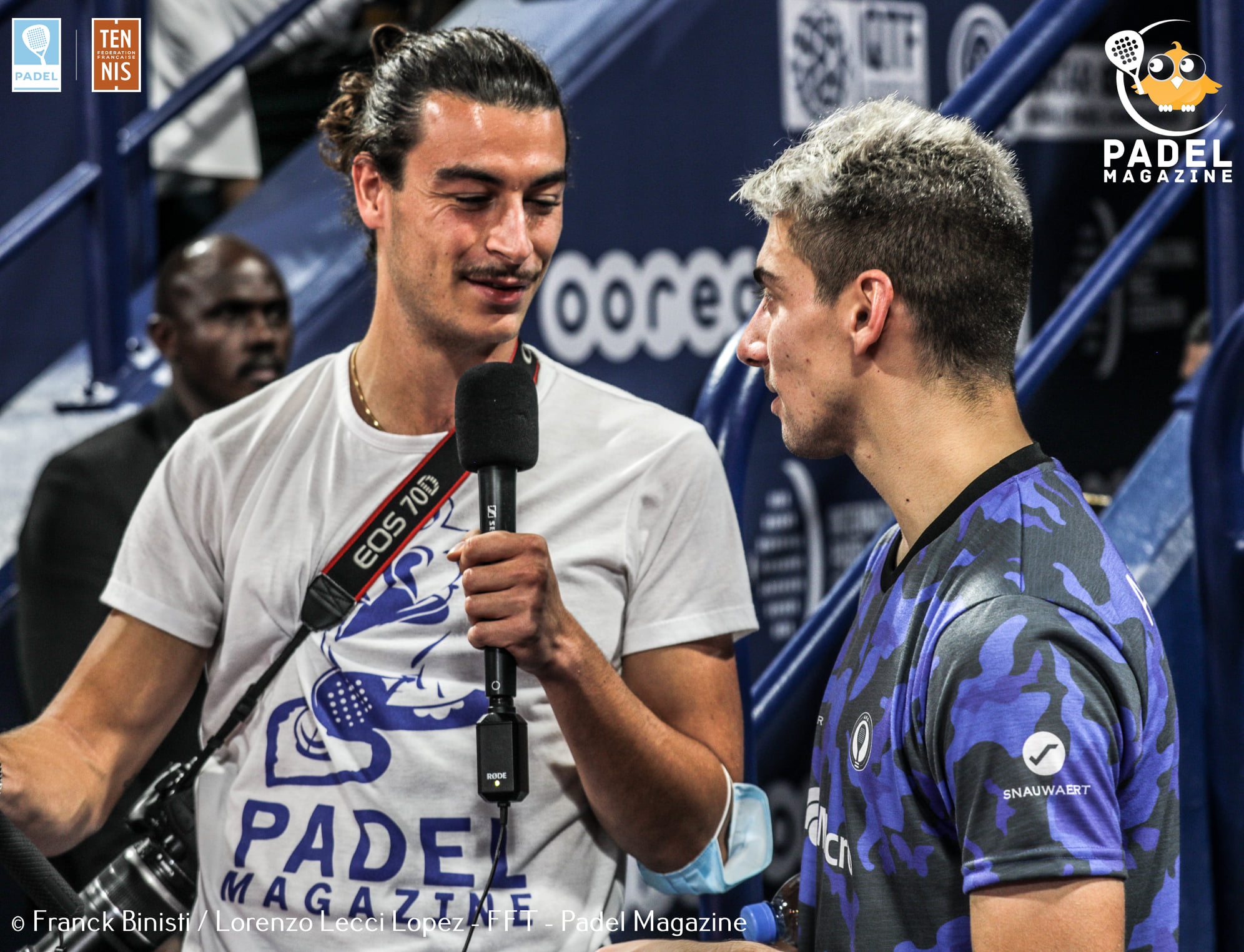 From his names, we can guess his Spanish and Italian origins. Lorenzo is a multilingual passionate about sports: journalism by vocation and events by worship are his two legs. He is the international gentleman of Padel Magazine. You will often see it on the various international competitions, but also on the major French events. @eyeofpadel on Instagram to see his best photos of padel !