THEAPT Padel Tour will experience a very special day on this Paraguayan Sunday. The rain on Friday meant that we will be entitled to the semis and the grand final today, with the place of n°1 in the ranking at stake between Chiostri/Alfonso and Arce/Dal Bianco.
A historic day
Maxi Arce and Franco Dal Bianco have reclaimed the APT No. 1 spot Padel Tour without playing : Chiostri / Alfonso had lost the points of the Paraguay Master 2021. But Maxi and Franco want to validate this achievement by beating their opponents on the track.
If the two favorite pairs win their semi-final, we will be entitled to this great battle in the final in Asuncion.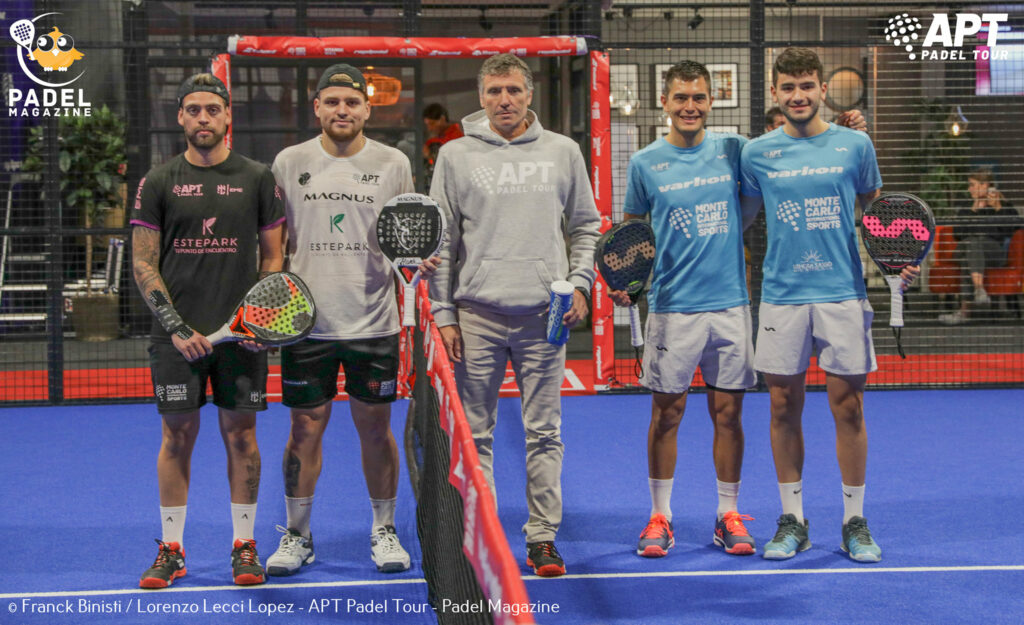 Underdogs in the semis
The quarterback feat was achieved by Andrés Britos, well known in France, and his Argentinian teammate Pablo Barrera. In a crazy match lasting nearly 2:30, the Argentinian pair beat Julio Julianoti and Fede Quiles 6/3 2/6 6/3.
Britos / Barrera will therefore want to continue their feat against those who want to regain their place as No. 1: Chiostri / Alfonso. The Argentinians recovered their best level to authoritatively beat Restivo / Ramos 6/2 6/0. "We want Dal Bianco-Arce in the final to regain the number one spot" declared Gonzalo Alfonso at the end of the match.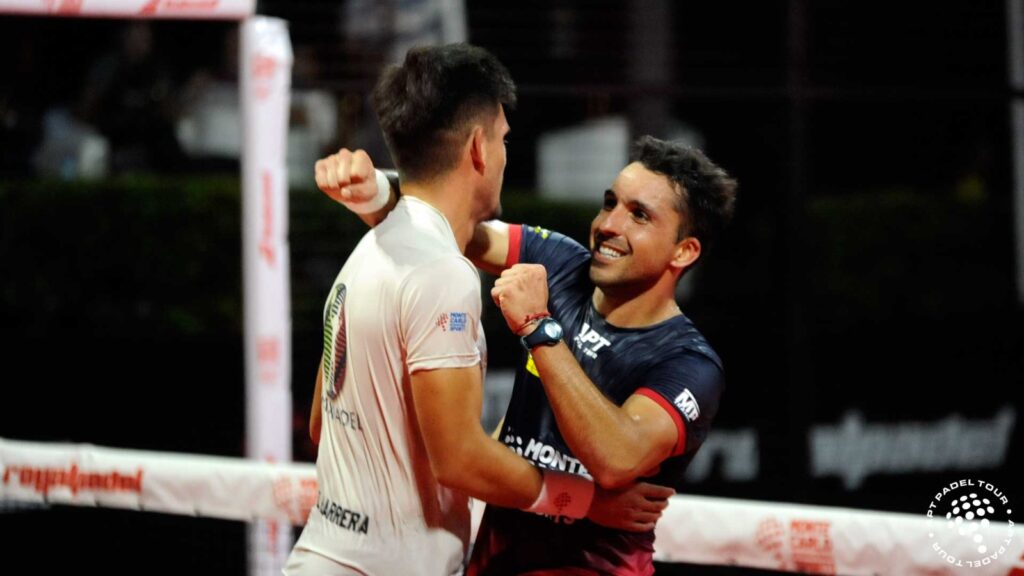 Arce and Dal Bianco survive their trap board
In the other part of the table, the new leaders of the APT ranking Padel Tour, Maxi Arce and Franco Dal Bianco had to fight hard to get rid of Leonel "Tolito" Aguirre and Agustin Torre 7/6 1/6 6/4.
Today, they will still have a big pair in the semi. Yain Melgratti and Miguel Oliveira prevailed in the match interrupted by the storm against Stefano Flores and Vasco Pascoal (6/1 7/6), and will try to deprive the fans of the final for the long-awaited No. 1.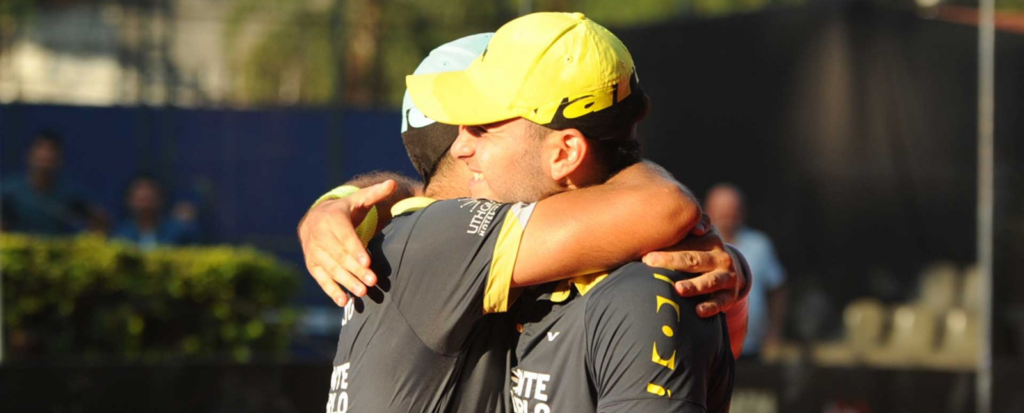 Today, the first semi-final between Oliveira-Melgratti and Dal Bianco-Arce will start at 9:30 a.m. (13:30 p.m. in France). Then it will be the turn of Chiostri-Alfonso against Barrera Britos.
The final will be played at 19:30 p.m. (23:30 p.m. in France) on the central court of the La Quinta sports club in Asunción.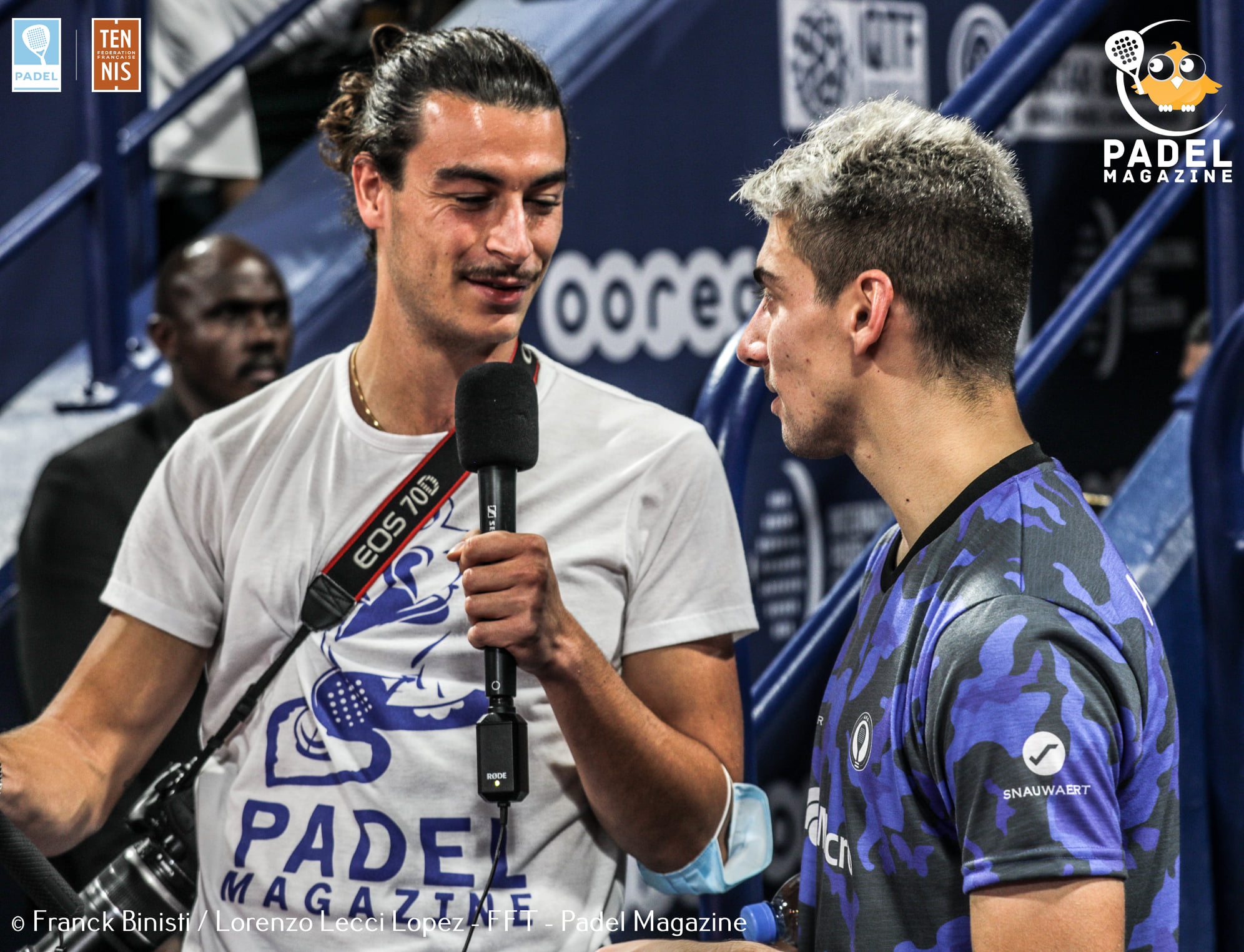 From his names, we can guess his Spanish and Italian origins. Lorenzo is a multilingual passionate about sports: journalism by vocation and events by worship are his two legs. He is the international gentleman of Padel Magazine. You will often see it on the various international competitions, but also on the major French events. @eyeofpadel on Instagram to see his best photos of padel !