Superb performance from Andres Britos and Pablo Barrera who won in 2 sets (7-5 ​​6-3) against the pair Julianoti / Quiles in the quarterfinals of this APT Monaco Master.
Impressive in their game, Britos and Barrera bet on an aggressive strategy that did not leave the initiative to their opponents. In defense? It was also a festival. Andres Britos, never stingy in terms of effort and running, was a real wall.
Opposite, Julianoti and Quiles will have existed a set but without having managed to really enter the meeting. Apart from a few outbursts of which they have the secret, it was not really their day. Arguably, the opposition offered by Britos and Barrera was simply too high a level today.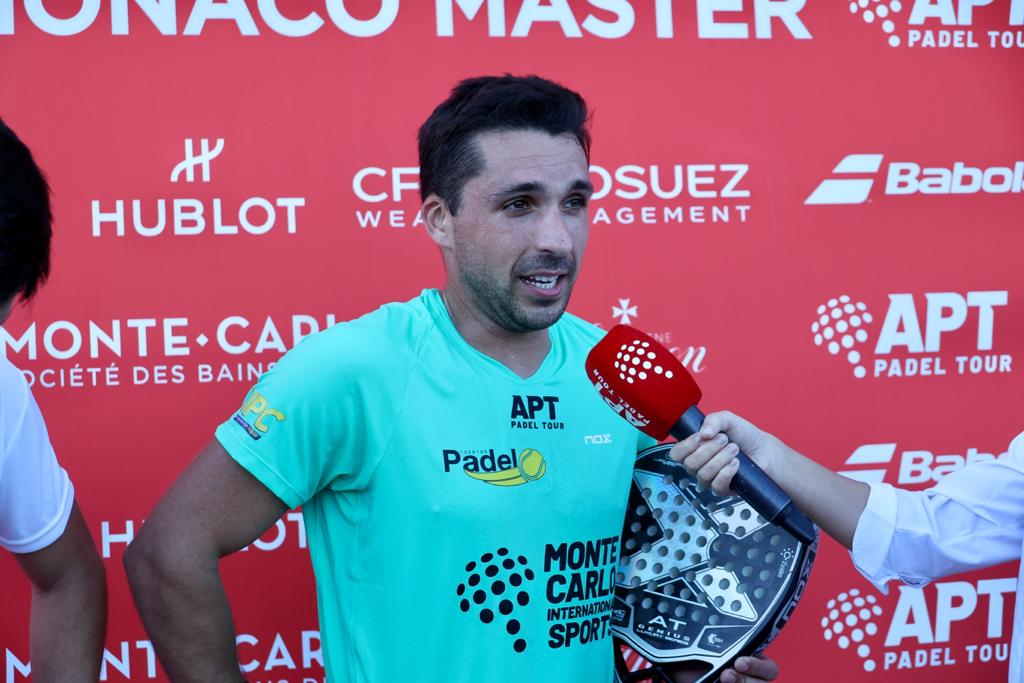 Final score: Victory Barrera/Britos 7-5 6-3
Qualified for the semi-finals of this APT Hublot Monaco Master, the Barrera/Britos pair will have to roll up their sleeves in the next round since they will be opposed to the winners of the match Windahl/Gutierrez vs Arce/Dal Bianco.

Passionate about football, I discovered the padel in 2019. Since then, it's been crazy love with this sport to the point of abandoning my favorite sport.