THEAPT Hublot Monaco Master 2022 has some nice surprises in store for us, and in particular the presence of Windahl / Gutierrez in the last four. Tito Allemandi also plays his first half on the APT circuit.
16 p.m.: Torre/German vs Chiostri/Alfonso
It's the duel at the top in Monaco! The pair that hopes to finish the season n°1 faces the one that has spent many weeks in this place of the ranking.
It's time for Tito Allemandi to show the APT circuit the player he has been on the World Padel Tour. Chiostri/Alfonso is used to big battles, and we might have one!
Not before 17:30 p.m.: Windahl/Gutierrez vs Barrera/Britos
Pablo Barrera and Andrés Britos are no longer a surprise in the last four. After winning the tournament in Buenos Aires, the Argentinians are establishing themselves as a pair of high standing!
On the other side of the net, the revelation pair of the tournament will want to continue their journey. Against No. 1 Arce/Dal Bianco yesterday, Daniel Windahl and Cristian "Sanyito" Gutierrez delivered a 5-star performance to win at the end of the suspense.
The duel will undoubtedly be very exciting on the Terraces of the Sun, which should be filled with followers of padel this afternoon.
International semi-finals for women
The women's circuit is more than uncertain. Yesterday, the n°1 of the APT ranking was knocked out by Maria Rodriguez and the one who had already beaten her in the final in Seville, Mireia Herrada. The Spaniards will face Italians Zanchetta and Parmigiani in the second morning rotation.
The other duel is also very international. The Portuguese Maggie Fernandes, and the Spaniard Cristina Gonzalez are opposed to the Swedes Soleymani and Behram.
Matches can be watched live on APT streaming.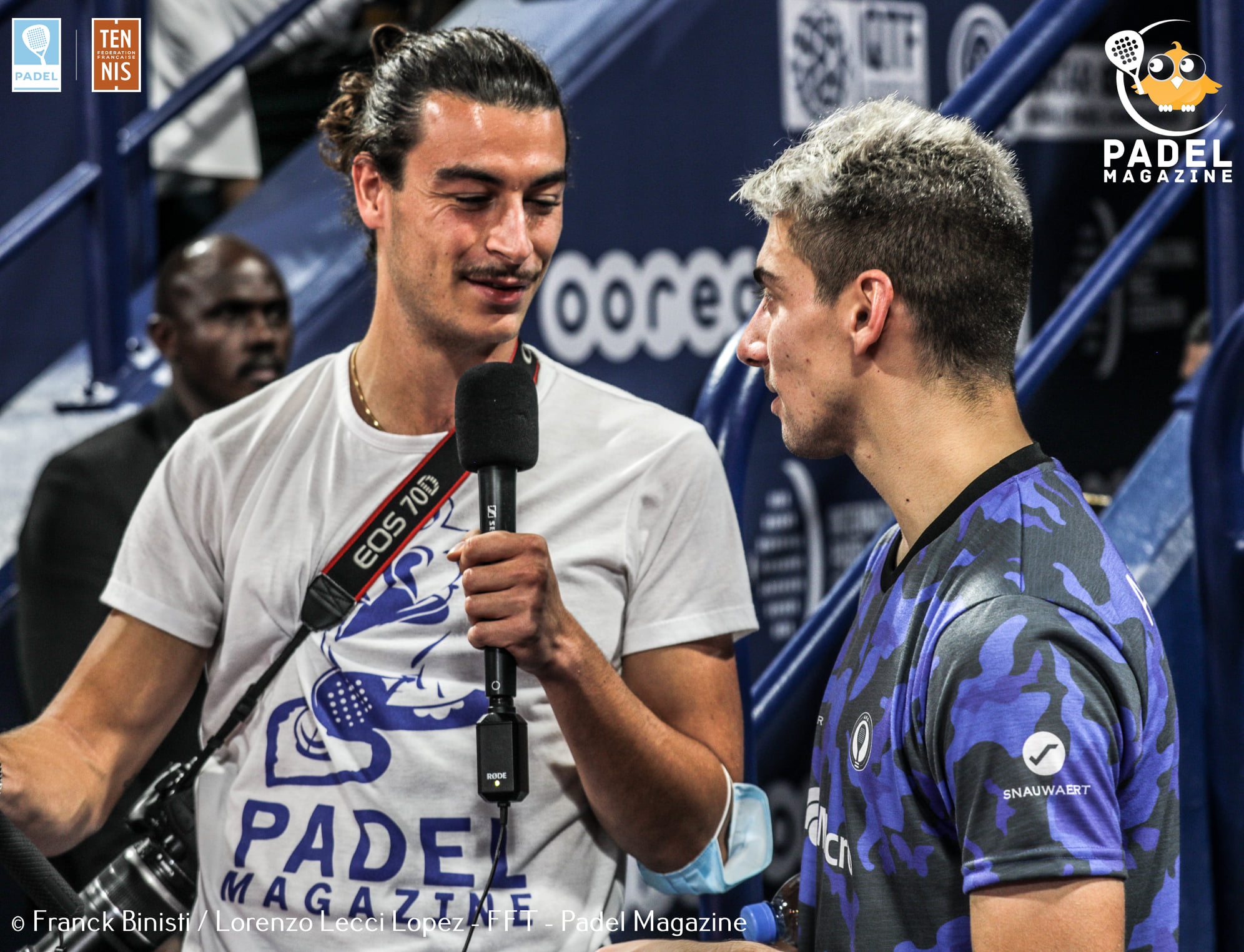 From his names, we can guess his Spanish and Italian origins. Lorenzo is a multilingual passionate about sports: journalism by vocation and events by worship are his two legs. He is the international gentleman of Padel Magazine. You will often see it on the various international competitions, but also on the major French events. @eyeofpadel on Instagram to see his best photos of padel !