Le Global Seville Master de l 'APT Padel Tour is about to begin and the draws for the men's and women's draws have taken place. The event will take place in one of the most attractive sites in Seville.
New pairs for men
The Sevilla Master will be an opportunity to see the new APT pairs in action. Fede Quiles and Leo Augsburger for example, who will face in the first round another pair recently formed: De Pascual-Sánchez Blasco. The clash Torre-Oliveira against Tolito-Chozas will also be highly anticipated.
On the French side, Maxime Moreau will be associated with the very talented Argentinian Relis Ferreyra. This new pair will face a duo from qualifying, before opposing, in the event of victory, the n°1 Arce and Dal Bianco.
The main draw, which will be played on the central court of the Setas de la Encarnación monument, will begin on Tuesday 17 at 10:00 am.
The competition is increasing among the ladies
Marta Borrero (associated with Alejandra Alonso) will be looking for another victory at home, after last season's success, but the task does not look easy. Indeed, several pairs seem well armed. We think in particular of Mireia Herrada, former partner of Seville, who now plays alongside Laia Rodríguez, with whom she won the Monaco Master.
In addition, Cristina Carrascosa and Isa Dominguez will be keen to erase Monaco's poor performance to prove that they are candidates for the title. The Portuguese Mendonça-Vilela will want to start before the Oeiras Open at home!
Between the two categories (male and female), the tournament will bring together 92 pairs representing 12 different countries (Spain, Argentina, Italy, Portugal, Brazil, Uruguay, Paraguay, France, Netherlands, Sweden, Romania and Mexico).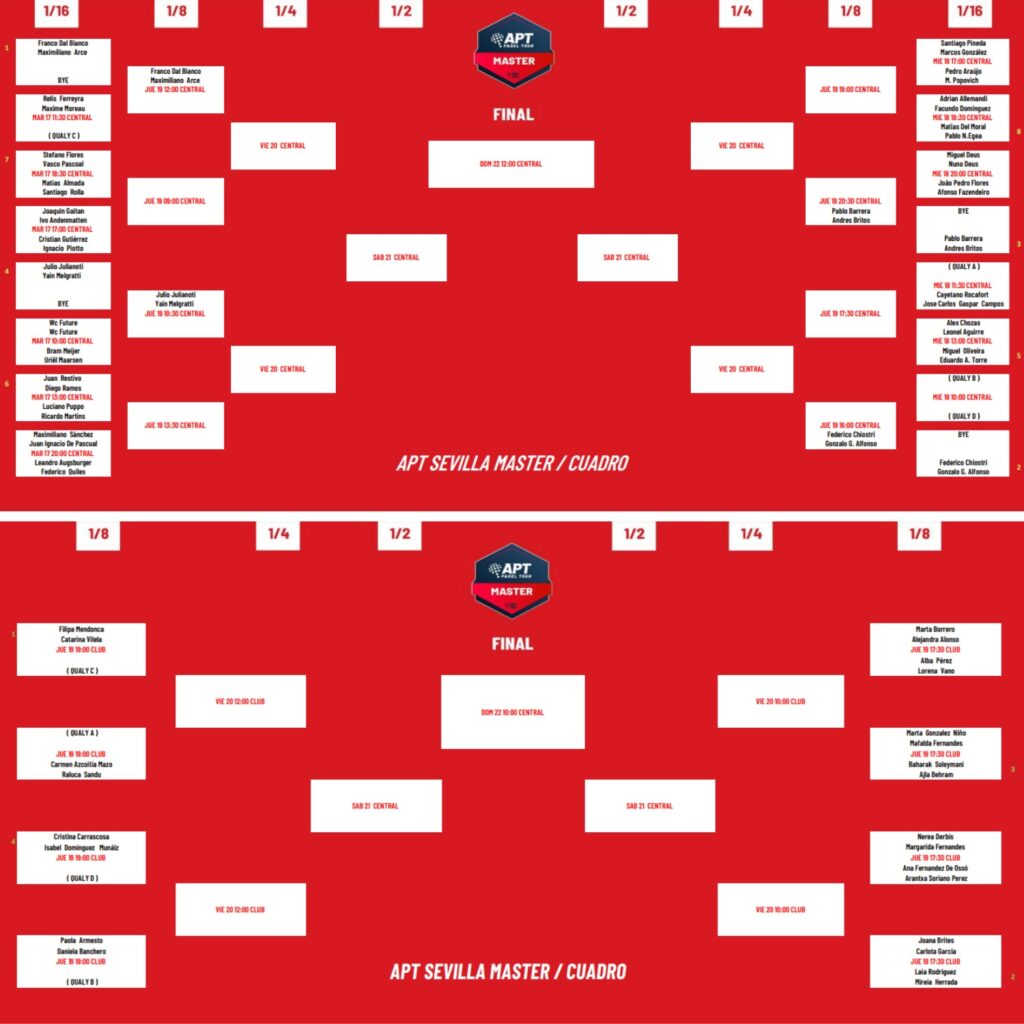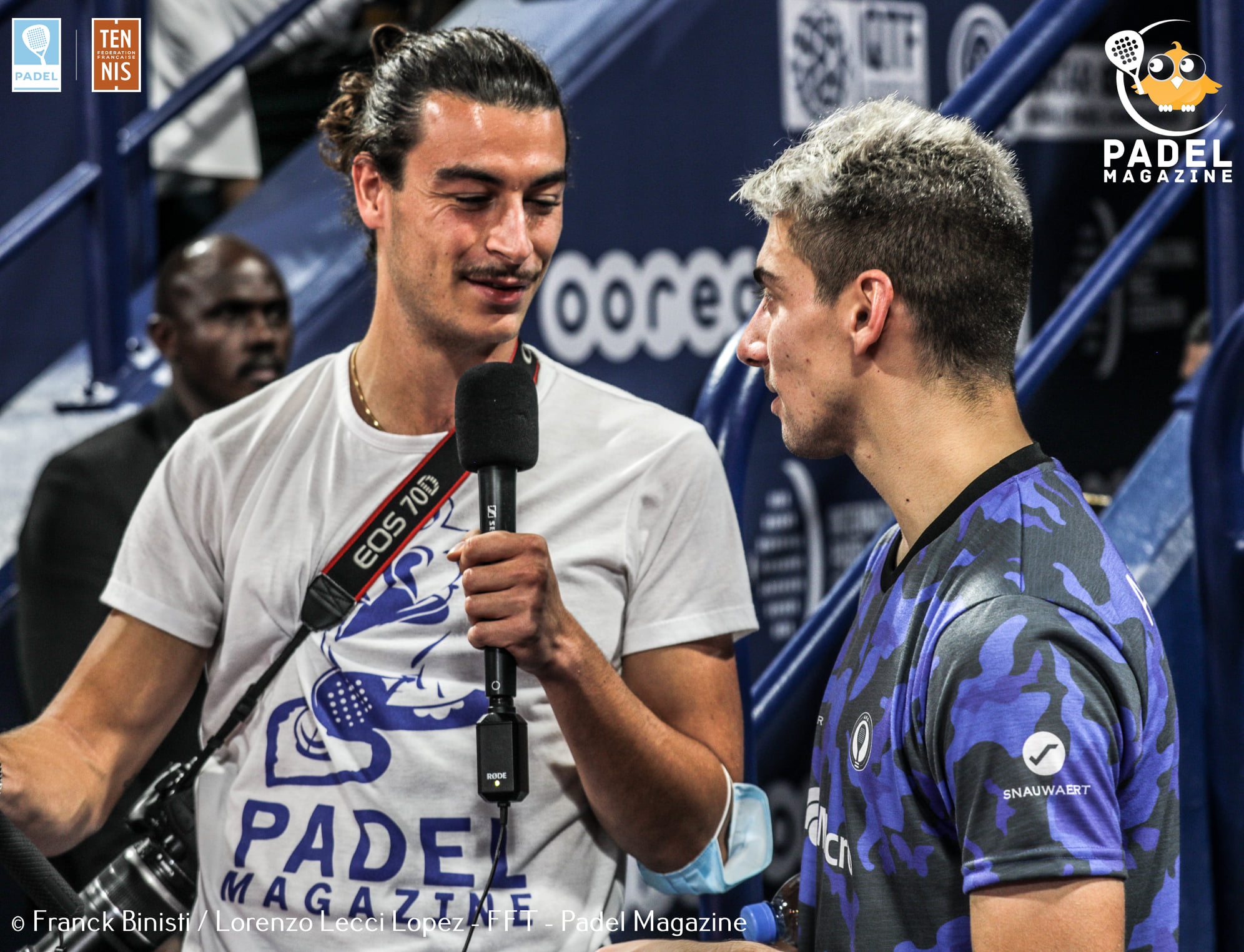 From his names, we can guess his Spanish and Italian origins. Lorenzo is a multilingual passionate about sports: journalism by vocation and events by worship are his two legs. He is the international gentleman of Padel Magazine. You will often see it on the various international competitions, but also on the major French events. @eyeofpadel on Instagram to see his best photos of padel !