Arnaud di Pasquale was chosen by Gilles Moretton to be the person in responsible for the development of padel at the FFT. Padel Magazine organized a Live on Facebook with the former tennis player following this appointment.
An ambitious project
Arnaud di Pasquale: "I am very happy. There are plenty of competent people who could take this position. The FFT shows his willingness to give a impulse by naming a director in charge of padel, which was not sufficiently the case when the delegation was obtained in 2014. "
"It is not enough to be passionate to accept a mission. There will be resources committed. We decide to be ambitious. We want to put in place a number of things that will allow the padel to shine, to be much more visible. I'm convinced."
"The federation must put in the resources. We talked a lot and I presented a project. I felt in the president's speech, Gilles Moretton, a real desire to finally develop the padel. Let's not talk about associated discipline anymore, let's talk about the French tennis federation, padel and beach tennis. "
"We must ensure that the padel expands. It's the role of the FFT who picked up the delegation du padel. If it doesn't, it shouldn't be taken back. "
A real change
"The approach is completely different. There was no real desire to develop the padel. They didn't believe it enough. If I come here, it's because I'm passionate about it (I played there 4 times a week). I am not sure that the old governance saw a particular interest in it. They did not see this sport as an important development lever for the federation as a whole. "
"I sincerely believe it can explode, I believe in it."
Du padel at Roland-Garros
"The short of Roland Garros, I can't imagine we haven't had one for a long time. Everything that we could do there as an exhibition, to play former players, former players. There are plenty of them who love it. In terms image internationally it would be colossal. We know how much this sport is addictive. The necklace is now. Time is passing and we cannot let it happen. We need them structure and frame. "
"We decided to put a short of padel at Roland-Garros. It is a decision that has been made. Everything will of course depend on the health circumstances. Everything will depend on the audience gauge which will be allowed on the fortnight. We are working on several options. "
"The court will be there, and I want it as long as possible. In 2015, court n ° 13 was too small. Me I want a real short. I want real matches, real spectacle. And also discovery for the public. The ideal is the fortnight. "
organize a World Padel Tour
"We have a desire to weigh internationally. Hence all the exchanges with Luigi Carraro (president of the FIP). We want to have more international tournaments. There is only one in Angers. This is not normal for a country of our caliber. "
"To weigh internationally, you have to invest. We don't want to stop at an FIP tournament. It is not utopian what I am going to say: on the mandate, we will have a tournament World Padel Tour, one of the most beautiful. "
"Do not continue the FFT Padel Take the Tour. It was a lot of money. This money can be better used for promoting the padel. We are working on the global envelope that will be allocated to this department. Everything will also depend on this Roland-Garros. "
"Luigi Carraro expects a lot from the FFT. and it's awesome. I like his enthusiasm. Yes, we want to organize major competitions to promote the padel. It's not impossible, but we have to do things in order, without rushing.
The federation of all clubs
"Regarding the 25% of private clubs, these are clubs that know this discipline perfectly and globally develop it more than the tennis clubs which equip themselves with tennis courts. padel. "
"We need to strengthen this link with private clubs. I will bring together the AFCP office to discuss with them, because they are the ones who are very dynamic. There are also tennis clubs that are. The idea is that the federation is the federation of all the clubs. Private-public cohabitation can and must take place. We will commit resources to private structures. "
"On subsidies, the FFT must also subsidize private structures. There is a legal vagueness that we are going to have to unlock. Initially, it is a commercial structure, and what I would like is to put an equipment subsidy mechanism for the benefit of all clubs subject to affiliation. "
License padel
"License padel is especially not created to make more money. I think it has to be a call price. If we want to recognize the discipline, we need to know how many licensees we have padel. This unique license from padel does not allow us to identify our audience and be able to really develop it. We could also have two licenses. "
"Through this license, the FFT recognizes this discipline, and shows that it is no longer just tennis.. "
Increase awareness of padel
"There is a media plan that will be developed. Roland-Garros will allow us to organize a "press day", to show the values ​​conveyed by the padel. "
"We want to see with the communication of the FFT, and also with Padel Magazine, to see what can be put in place over time. It should not be a "one shot" on Roland. Actions must be frequent. "
"There also need to be events to communicate. This is how we can feed the media and make the padel. We can also use VIPs who love the sport. I want us to have reports on public channels. "
Go look for youth
"We have to create bridges with tennis. There is a know-how in tennis that we will be able to use. We will be able to use the very experienced human resources of the FFT. It is mainly focused on the high level, with the players who will be able to go to the National Training Center. "
"For young people, there must be more schools of padel. We have to go find a younger audience. Everything that we said previously will give a boost. All clubs will be able to better teach padel. "
Feminize the padel
"The male / female imbalance is an enigma for me. It is an accessible sport. I can't understand the 83% proportion of men. Feminizing this practice is one of the objectives. "
"Luigi Carraro told me that in Italy the proportion was almost equal. We need to talk with other countries so that we can understand how to attract more young people and women. "
An Olympic ambition
"It is necessary use the Olympics. We will try to find a way to be visible in order to promote it. It will not be a demonstration sport, but we absolutely have to have the ambition to become Olympic. Seeing other sports, I think we can have our place. "
"See one day on padel at the Olympics, that would be great. "
To find the exchanges in their entirety, it's just below: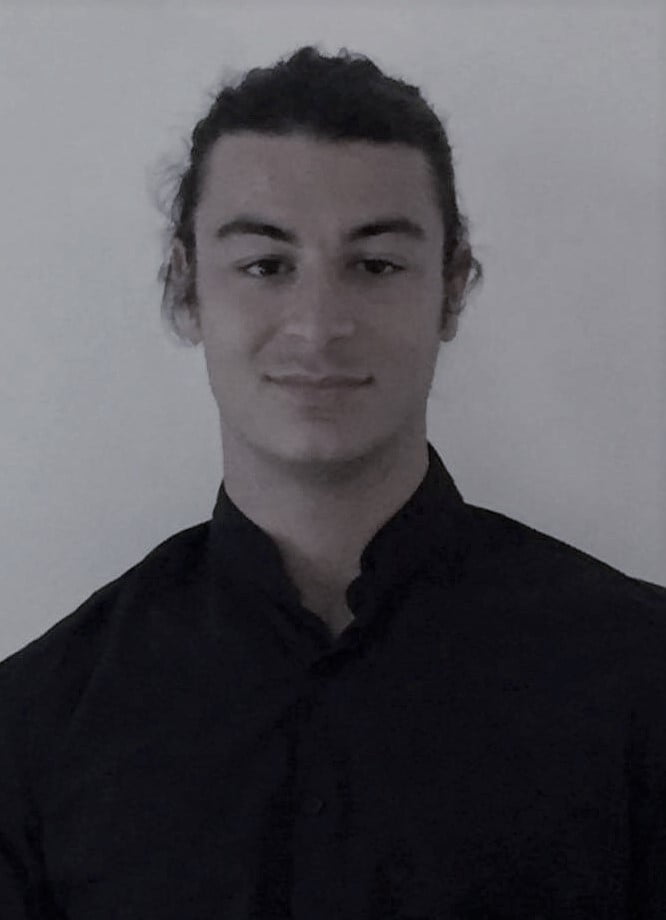 From his names, we can guess his Spanish and Italian origins. Lorenzo is a multilingual passionate about sports: journalism by vocation and events by adoration are his two legs. Its ambition is to cover the biggest sporting events (Olympic Games and Worlds). He is interested in the situation of padel in France, and offers prospects for optimal development.