Black Crown is a Spanish brand in full development. A racket caught our attention:
The Black Crown Star
Do not be moved by the color
First of all, looking at the racket, we could think that the racket is for women, because of its look and the colors used.
But do not be fooled, because this racquet certainly has colors that could lead us to believe that this is a lightweight snowshoe, particularly flexible and designed for women. But that's not really the case.
Light and manageable
Its lightness and maneuverability. 355 gr for a racket, it's low. And it allows to do many things without hurting too much. In defense, she behaves very well. We can even get pretty against smash of the baseline thanks to the flexibility of this racket.
But she has the flaws of these qualities. For example, it lacks a little firmness during the impact. Bringing out the balls is not that easy. It will certainly put a little more for example with the Piton 4 at Black Crown.
But not only for the pros
It is a rather high-end racquet that is aimed at both intermediate and professional players. It is a racket made of carbon and fiberglass. And yes, we read a lot on the internet, that it is a racket "exclusively for professionals" ... And yet it is clear that the majority of players who appreciate this racket have a rather intermediate level.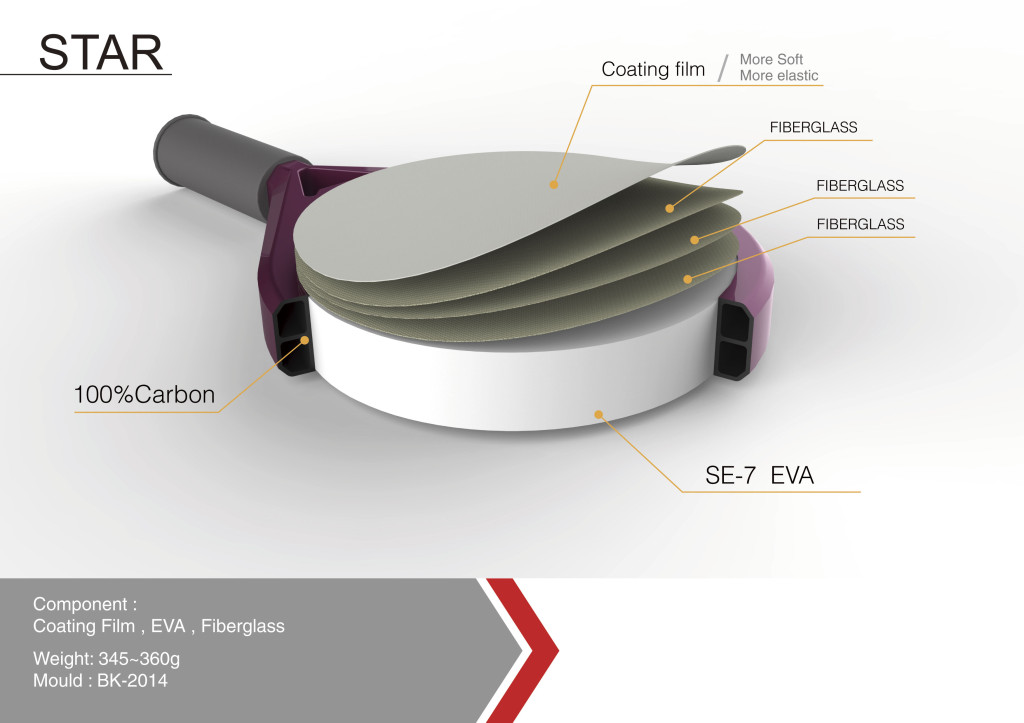 In addition, there are as many men as women playing with this racket.
So, again do not trust the color. The Stade Français rugby players play in pink and yet we can not say that it plays nice ...
The racket is flexible with a classic EVA rubber whose degree of rigidity is rather low: 7. The racket should be even more flexible, but blackcrown has managed a great mix with the fiberglass and carbon used bringing more stiffness to the racquet and thus compensating for the flexibility of the rubber used.
To conclude, this racquet is for players whose profile is focused on the pursuit of control, defense, etc. For players who are looking for the attack at any price, you will need to point to other Black Crown racquets such as Ace for example.
The main characteristics:
Weight 345 to 360 grs.
Profile 38 mm.
Round shape.
EVA rubber SE-7.
RRP 180 €

Franck Binisti discovers the padel at the Pyramid Club in 2009 in the Paris region. Since then padel is part of his life. You often see him touring France by going to cover the big French paddle events.