Le Blockchain.com Miami Open is exciting for several reasons. Alix Collombon could today become the french premiere to reach the last four of an Open. Additionally, we are seeing some crazy matches that show how well-balanced the pairs are.
Alix Collombon, for the love of history
Alix Collombon breaking the ice for over a year. She achieves what seemed unimaginable a few years ago for a French player, and opens the door to all young French people by saying "Yes it's possible".
Associated, as always, with the remarkable Jessica Castello, Alix will play for the third time in her career a quarter of a major tournament.
After good performance ` against the seeded n ° 6 Brea / Bidahorria (6/4 6/3), the Franco-Spanish pair would have the difficult task of rubbing shoulders with the champions of the Master Final 2021 Sanchez / Josemaria.
The meeting will take place in the second rotation of the Florida morning, around 18 p.m. in France, for a fight that you cannot miss under any circumstances! For France, this match will be available free of charge on the fact World Padel Tour TV. Let's write history with Alix!
A Clasico Bela vs Paquito
The male quarters of this Blockchain.com Miami Open also reserve this classic and historic confrontation between Paquito Navarro and Fernando Belasteguin.
The first, associated with Martin Di Nenno wants to confirm the excellent 2021 season. The second, associated with the young and talented Arturo Coello, will want to push the legacy he leaves to the padel.
See you at 15:30 p.m. in Florida and 21:30 p.m. in France for this shock!
Women's quarters
Salazar/Triay vs Amatriain/Navarro: 10 a.m. Florida – 16 p.m. France
Alayeto/Alayeto vs Riera/Llaguno: 13 p.m. Florida – 19 p.m. France
Ortega/Gonzalez vs Iglesias/Osoro: second morning rotation
Castello/Collombon vs Sanchez/Josemaria: second morning rotation
The men's quarters
Stupa/Ruiz vs Chingotto/Tello: third morning rotation
Coello/Bela vs Paquito/Di Nenno: 15:30 p.m. Florida – 21:30 p.m. France
Ruiz/Capra vs Tapia/Sanyo: second afternoon rotation
Campagnolo/Garrido vs Sanchez/Lima: third afternoon rotation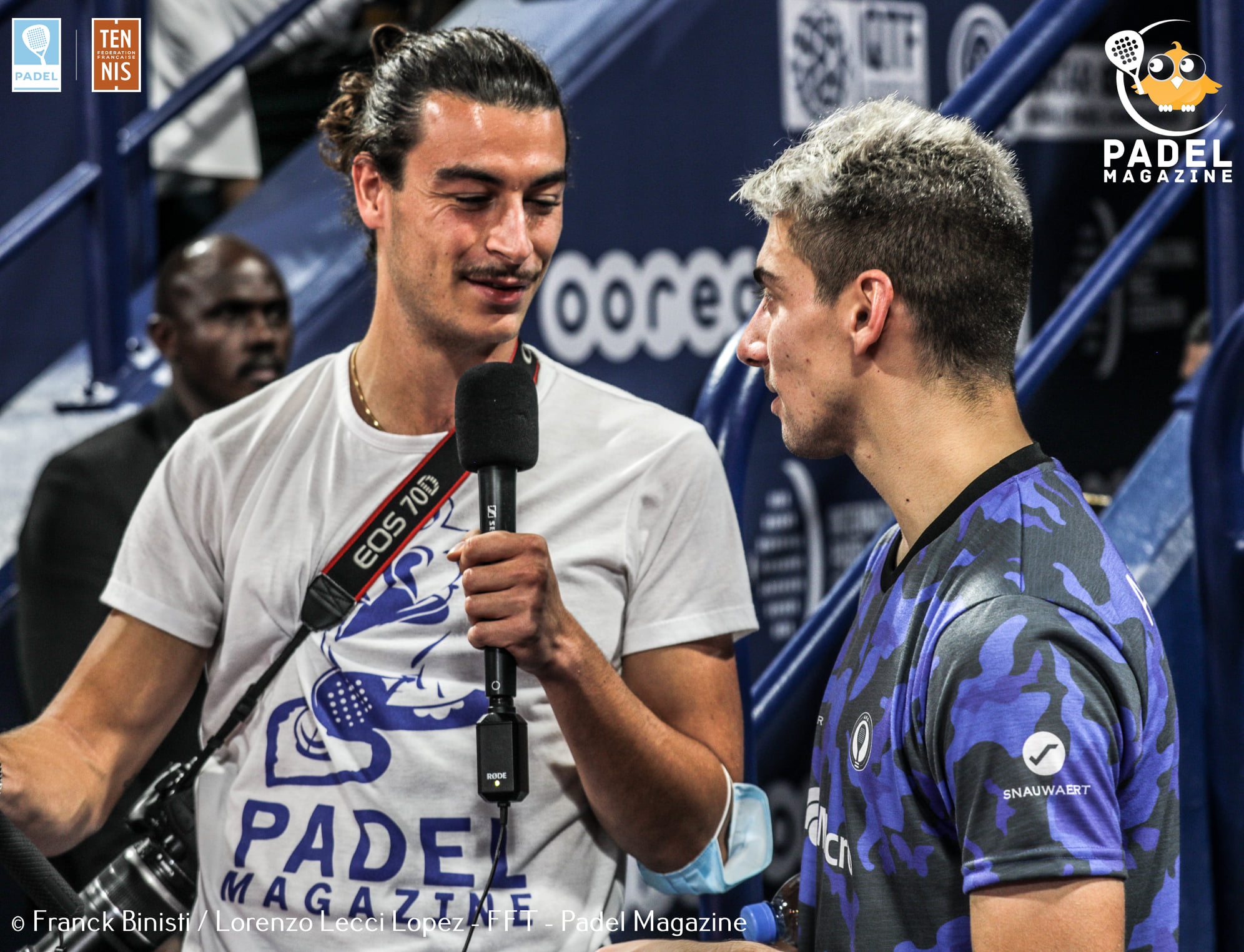 From his names, we can guess his Spanish and Italian origins. Lorenzo is a multilingual passionate about sports: journalism by vocation and events by worship are his two legs. He is the international gentleman of Padel Magazine. You will often see it on the various international competitions, but also on the major French events. @eyeofpadel on Instagram to see his best photos of padel !