Follow the live commentary of the sixteenth finals of the resumption of tournament World Padel Tour, the Blockchain.com Miami Open, pitting Benjamin Tison and Teo Zapata against Lucas Campagnolo and Javi Garrido.
Garrido and Campagnolo will have to do at least as well to try to upset No. 1s Lebron and Galan in the next round
Benjamin Tison and Teo Zapata will not have been unworthy but they will have come up against a very solid pair, which will have missed very little
Campa and Garrido continue to put pressure and win a match during which they will not have conceded any break points: 6/4 6/3
It starts badly for the French and the Spaniard who lose the first two points of the game but a winning grid gancho from Tison and a quick smash from Zapata bring them back to 30A
Zapata serving to try to stay in the game
5/3 – Campagnolo and Garrido maintain their service on a superb backhand counter from the Andalusian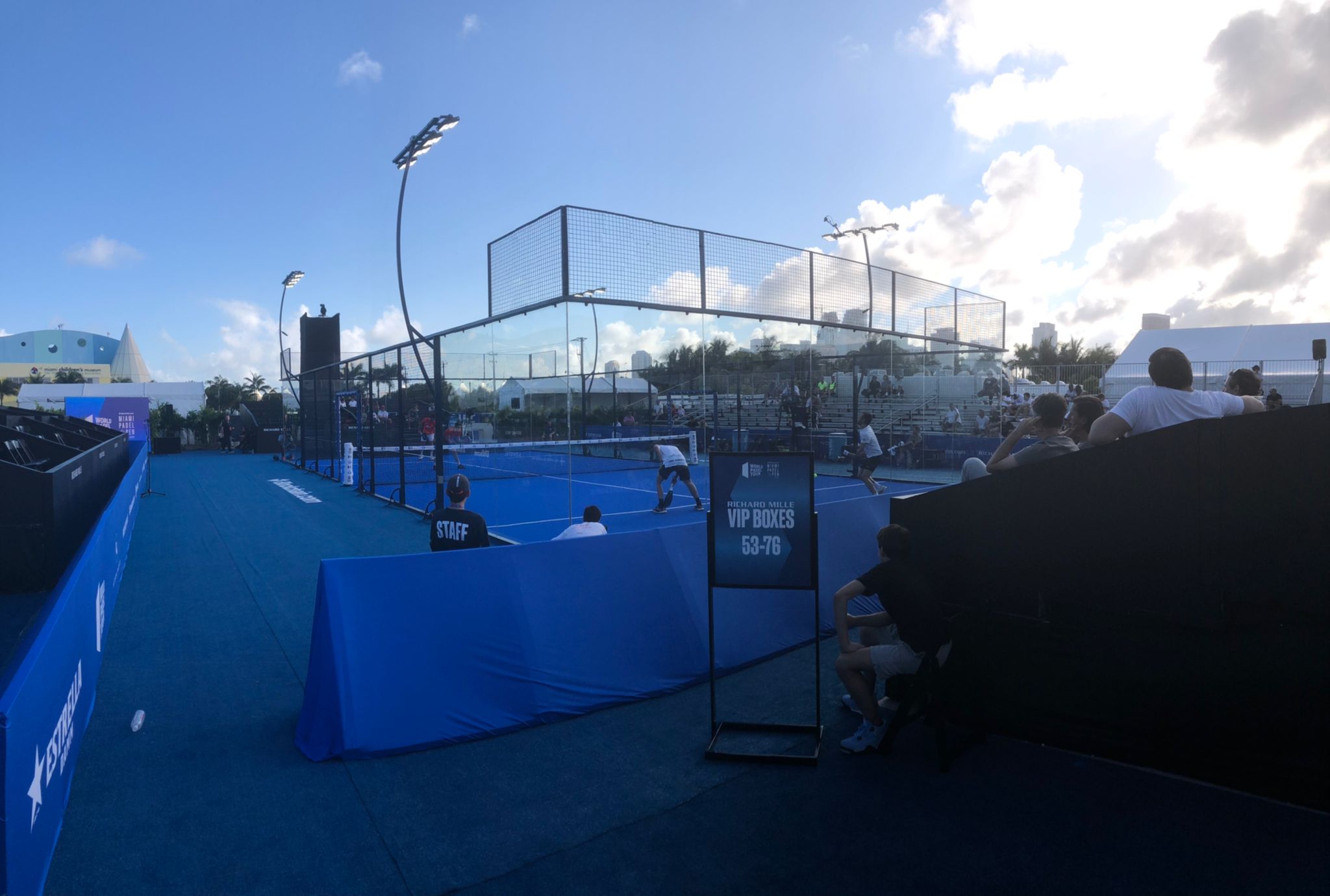 4/3 – The wind is blowing in Miami and the players have to adapt. At this little game, the Brazilian and the Andalusian are more effective and on a suspended smash signed Garrido they offer themselves the break at punto de oro
3/3- Right player recently, the Brazilian Lucas Campagnolo plays a very solid match. At his side, Garrido can speak with all his power and still no break point for the Franco-Spanish pair
3/2: A furious smash from Benjamin Tison does his pair a lot of good, the Franco-Spanish duo continues to race in the lead in the second round
2/2: Still no break point for Tison and Zapata who can't get a chance on Campa and Garrido's serve
2/1: A big smash by Zapata makes the French public rise
1/1: Always intractable on their service, Campagnolo and Garrido stick to a game everywhere
The second set begins with a magnificent par 3 from the Frenchman after an extended point
1/0: A magnificent bajada de Zapata allows the Franco-Spanish pair to race in set in this second set
4/6 – 0/0: Teo zapata serving for the start of the second set
4/6: A ball that slides against the glass offers the first set to Campagnolo and Garrido who have generally never been worried about their service
Under the encouragement of Jeremy Scatena and French supporters Benjamin and Teo fight: 30A
Javi Garrido serving to try to win the first set
4/5: Despite the pressure from Garrido and Campagnolo, Tison and Zapata win another hanging game after a winning grid smash from the Frenchman
3/5: Campagnolo and Garrido are solid and they offer a shutout. Benjamin and Teo will serve to stay in the set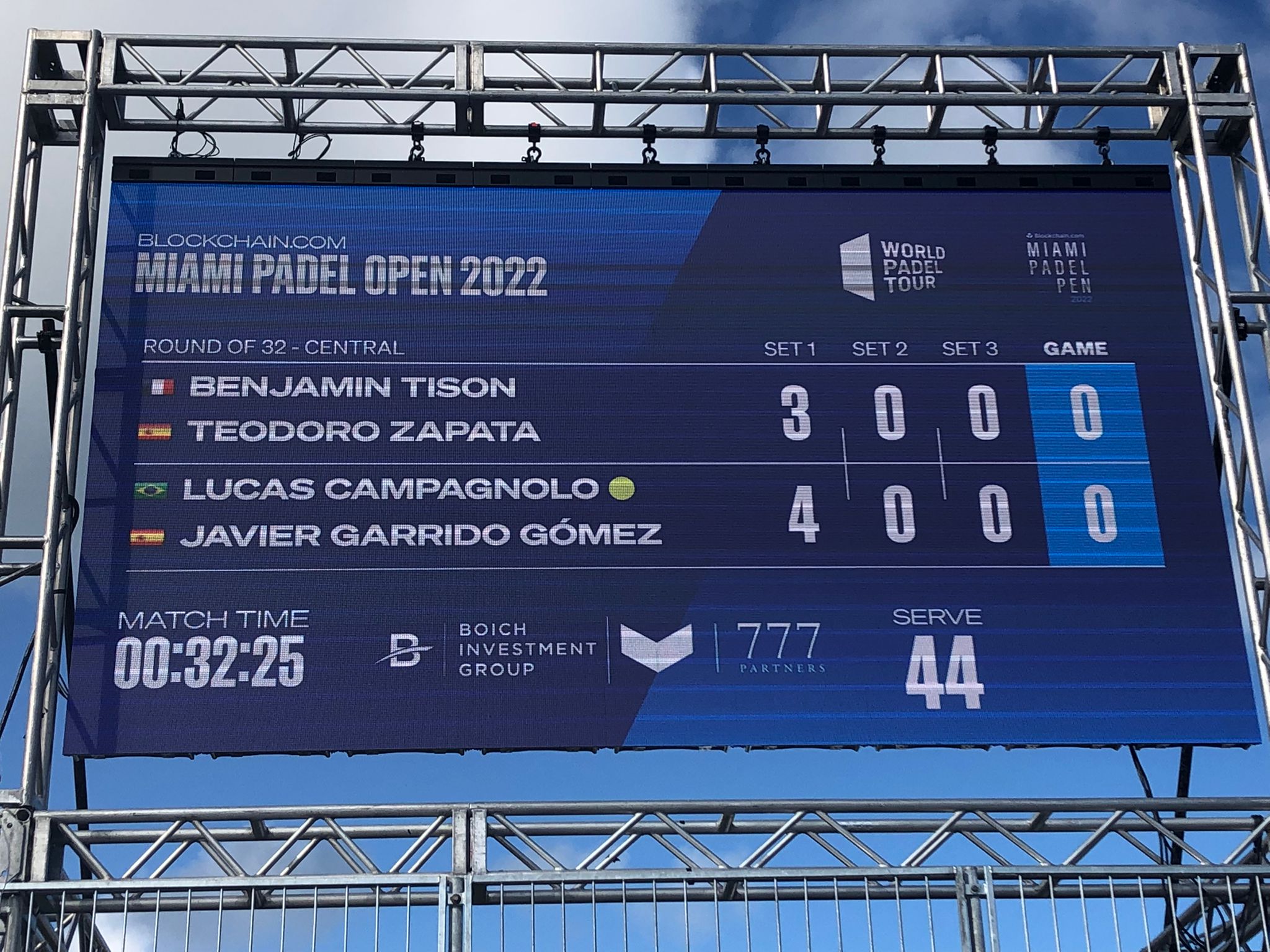 Change of balls and Campagnolo on serve
3/4: Benjamin and Teo win a shutout which allows them to continue to believe in this first set
2/4: Garrido hurts on high balls and he allows his pair to lead 4/2
2/3: First break of the match and it's for Campagnolo and Garrido who put the pressure on, cause their opponents to foul and will now race in the lead in this first round
2/2: The two pairs are solid on their commitments and the Hispano-Brazilian duo picks up
2/1: The Franco-Spanish pair are doing well at the start of the match and they are taking the lead again
1/1: Garrido and Campagnolo play solidly and recover
The two pairs put a lot of rhythm and the public is delighted with the outings by 3 and the winning smashes
1/0 – First punto de oro and first game won by the pair Tison zapata who keep their service
Benjamin Tison and Teo Zapata have brilliantly qualified for the main board World Padel Tour Blockchain.com Miami Open. Now a very big match awaits them against Javi Garrido and Lucas Campagnolo, respectively number 20 and number 39 in the standings of the World Padel Tour.
While waiting for the start of the matches filmed tomorrow, we offer you exclusively the live commentary of the match, to follow just below from 15 p.m. local time (21 p.m. in France)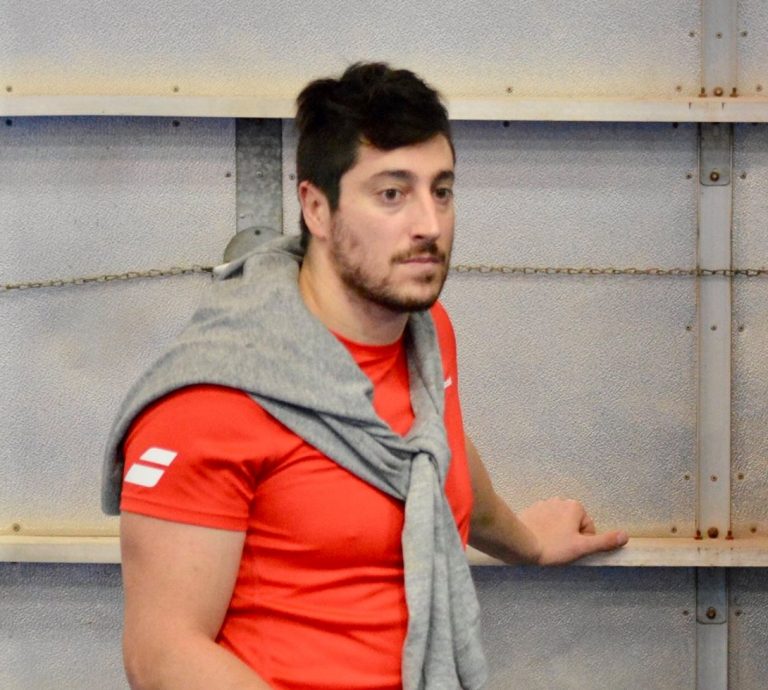 Xan is a fan of padel. But also rugby! And his posts are just as punchy. Physical trainer of several padel, he unearths atypical posts or deals with topical subjects. It also gives you some tips to develop your physique for the padel. Clearly, he imposes his offensive style as on the field of padel !