This Sunday the final of the French Interregional Eastern Conference championships was held in Casa Padel, in Île-de-France. At the end of a busy weekend, the local Casa team Padel went to get the title against PadelShot Saint Etienne 2-1.
It's almost a surprise victory for Casa Padel in these French championships who did not start favorite in this meeting against PadelShot Saint-Etienne. The latter aligned 4 French Top 100, including Maxime Forcin, winner of a P1000 in Caen last week.
Victory to Courage
Hostilities began at 9:30 a.m. with the match between Javi Clar (100) and Miguel Semmler (5) from Casa Padel to Damien Bayard (37) and Pierre Vincent (14). After a fierce battle of more than two hours between the two teams, Semmler and Clar finally got the better of their opponents by winning 3/6, 6/4 6/4.
For the second meeting, Casa Padel had lined up Mario Huete (5) and Bartolome Ayora (719). In this already crucial match for PadelShot Saint-Étienne, captain Simon Boissé (94) chose to team up with Justin Marlot (300). Marlot and Boissé unfortunately failed to capitalize on their 11 break opportunities, while Huete and Ayora converted 2 out of 9. This resulted in a victory for the Casa team Padel on the score of 6/1 7/6.
The last meeting no longer really had any stakes since the title was already acquired for Casa Padel, who had won 2 matches out of 3. Without pressure, Jonathan Le Gall (1500) and Nacer Benzekri (301) entered the court to face Maxime Forcin (11) and Benoît Chauvet (393). It was an honorary victory for PadelShot Saint-Étienne: 6/0 6/0.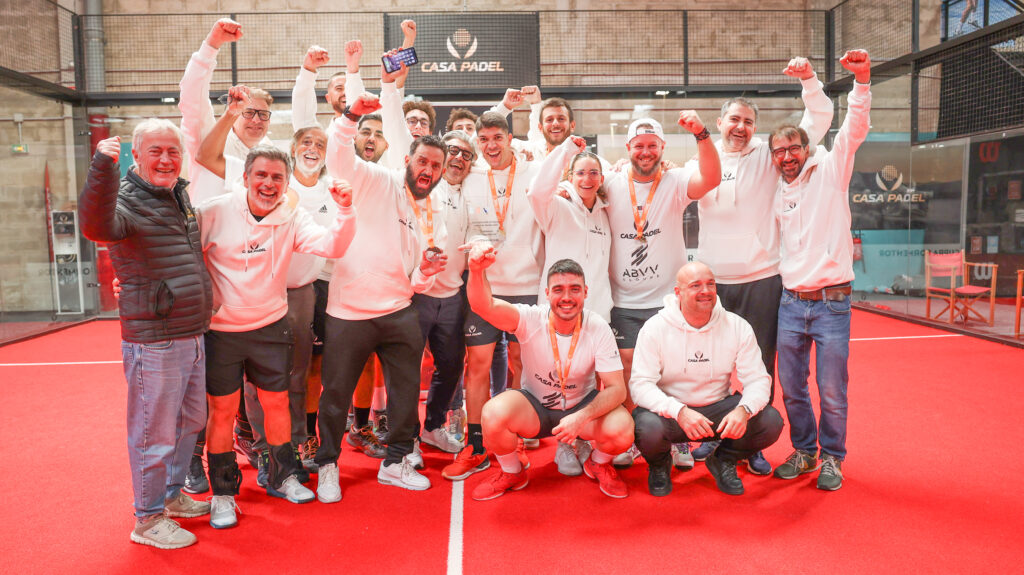 A tournament worth 1000 points
Casa players Padel carried out a great operation by winning the cup. In addition to becoming the French inter-regional champions of the Eastern Conference, they also obtain 1000 points, equivalent to a victory in a P1000 tournament, for their ranking which will be updated at the beginning of November. Each player who participated in at least one match during these championships will be able to benefit from these points.
The one who particularly benefits from this situation is Cyril Hanouna. The current 110th French player was part of the Casa team Padel. Even if he was not fielded in Sunday's finals, his participation in Saturday's matches will allow him to add the precious 1000 points to his ranking. This is an excellent opportunity for the presenter who will reach the French Top 100 before the end of the year. Today it is a certainty.
At the end of this final of the 2023 French Interregional Championships, Eastern Conference,Both teams are qualified for national interclub 1.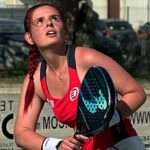 It was his brother who one day told him to accompany him on a track. padel, since then, Gwenaëlle has never left the court. Except when it comes to going to watch the broadcast of Padel Magazine, World Padel Tour… or Premier Padel…or the French Championships. In short, she is a fan of this sport.