Discover the pairs that will be present among the men during the French Championship 2023, who argues at 4Padel Toulouse-Colomiers this weekend.
The tournament will be played in the form of a multi-chance tournament with 32 pairs: 4 automatically qualified by their classification (and not 5 following the package of the Moreau/Inzerillo duo), 18 league champions, 9 pairs drafted according to the strength of the table of the 8 best pairs of the regional championship and their result obtained during it, 2 wild-cards.
Directly qualified pairs
Adrien MAIGRET – Benjamin TISON
Dylan GUICHARD – Jérémy SCATENA
Bastien BLANQUÉ – Thomas LEYGUE
Dorian DE MEYER – Thomas VANBAUCE
League Champion Pairs
Nicolas ROUANET – Norman SANCHEZ (Auvergne-Rhône-Alpes)
Léonard PARENT – Robin POUJOULAT (Bourgogne-Franche-Comté)
Dimitri HUET – Vincent SAPÈNE (Brittany)
Mathis DUPONT-BRIMBEUF – Baptiste FABRE (Centre-Val de Loire)
Lilian PROD'HOMME – Benjamin SISTERNES (Corsica)
Fabrice PEREZ – Alexandre PIERRU (Guadeloupe)
Damien BAYARD – Jérémy MACCHI (Grand-Est)
Pierre DESTOMBES – Lilian FOURÉ (Hauts-de-France)
Julien SEURIN – Manuel VIVES (Île-de-France)
Jérémie EUPHRASIE – Raphaël PORRY (Martinique)
Guillaume MONOT – Mathieu MONOT (New Caledonia)
Maxime FORCIN – Maxime JORIS (Normandy)
Matthieu ARMAGNAC – Ludovic CANCEL (Nouvelle-Aquitaine)
Loïc LE PANSE – Nicolas TRANCART (Occitanie)
Simon BOISSE – Arthur HUGOUNENQ (Pays de la Loire)
Jérôme FERRANDEZ – Justin LOPES (Provence-Alpes-Côte d'Azur)
Simon IAFARE – Baptiste MAÎTRE (Reunion)
Drafted pairs
Alexis COULOMBEAU – Laurent DE BARBEYRAC (Nouvelle-Aquitaine)
Jean DUMARTIN – Alexandre PERILHON (New Aquitaine)
Diego GARCIA – Teri GROLL (Grand-Est)
Rémy GOURRE – Alexandre TOPPIN (Provence-Alpes-Côte d'Azur)
Quentin AYUSO – Morgan MANNARINO (Occitanie)
Nathan COURRIN – Thomas MITJANA (Île-de-France)
François AUTHIER – Pierre VINCENT (Auvergne-Rhône-Alpes)
Yanis MUESSER – Simon WAGNER (Grand-Est)
Nicolas BOUTIER – Vincent FERRARA (Occitanie)
Pairs benefiting from wild-card
Jérémy GARCIA – Baptiste MOURA
Yoann BORONAD – Timéo FONTENY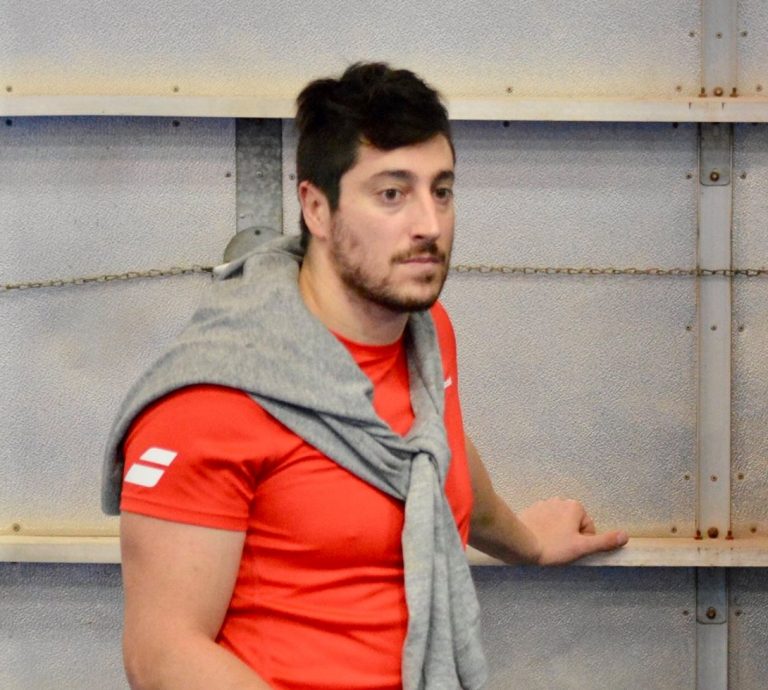 Xan is a fan of padel. But also rugby! And his posts are just as punchy. Physical trainer of several padel, he unearths atypical posts or deals with topical subjects. It also gives you some tips to develop your physique for the padel. Clearly, he imposes his offensive style as on the field of padel !