Christian Collange, president of the regional commission padel of the PACA region and member of the mission padel FFT talks about its team, about the positive results within its region but also about its ambitions for the coming years.
His career at the PACA regional commission
« I have a team made up of elected professionals and representatives from the world of padel today.
We work with the referents of 6 departmental committees, plus managersants from clubs, teachers and a player from the French top 15.
Employees and permanent staff do remarkable daily work for the development of the padel in our region, without them, nothing we want to put in place in PACA would see the jbear.
We were able to see the quality of this team and that of committee 13 during the organization of the last French senior championships at WinWin Padel Cabries this summer where we had a great welcome. »
Positive numbers
« Currently in the PACA region we have about 64 structures of padel and nearly 150 tracks including 2 at the league center.
Many events are and will be organized for our enthusiasts of padel :
Youth Gatherings/Detections (4 planned between March and June)
Youth Tournament Circuites (P100) over 11 stages from February to June, with a Master Final in June
Senior Plus 45 years old circuit (P250) over 13 stages, from February to June with Master Final for the best
Regional and departmental championships by teams, men, mixed and young people, from January to March 2022, with the final phase for all categories, i.e. 120 teams and nearly 1100 players

Our youth teams are French league champions and we want to build on that for youth development, aas well as the detection and structuring of schools of padel. "
Le padel feminine as a workhorse
« We want to develop the padel feminine, structure the youth project by attracting a new school audience and continue to develop this wonderful sport by the base. That is to say leisure without neglecting competition and the high level which must serve as a showcase and vector for development.
Unfortunately we have found that too few women play padel. According to a study the percentage of female players would be between 15 and 20%.
It is important to do much better by offering adapted activities and competitions. Remember that it is a fun, friendly and easy sport access, so there is no rWhy don't they get started! »
Focus on young people
« It is a great pleasure to join this unit and federal mission. Young people are my passion, there is everything to put in place. My team and I have already put many things in place within the region for young people.
The region Occitania offers very nice things for young people like detection and competition.
Other leagues have also launched great programs for young people. It is up to us to help them, by identifying the existing situation and thus proposing aid and other solutions with the aim of creating a real osmosis throughout the territory.. "
" The mission padel is very well represented"
" The mission padel has a strong team to carry out the development of the padel in the PACA region. With Arnaud Di Pasquale at its head, Alexia Dechaume, FFT coordinator, Yann Auradou (for the young people with me) and Marianne Vandaele for the padel female.
No doubt: we now have all the ingredients to give the padel French to explode.
With the TFP AND DFMP diplomas, it will be important to structure the schools of padel, but also to identify young people, find a new public in the school and university environment, make the maximum of gatherings, detections, animations throughout the territory, offer them suitable competition, follow them, and create categories for them... all this related with all its leagues or structures that already offer great things.
Our P1000 and P2000 meetings will serve as a showcase and will be an excellent means of communication to develop the padel French
The site is important, but the ingredients come together to do something amazing ! "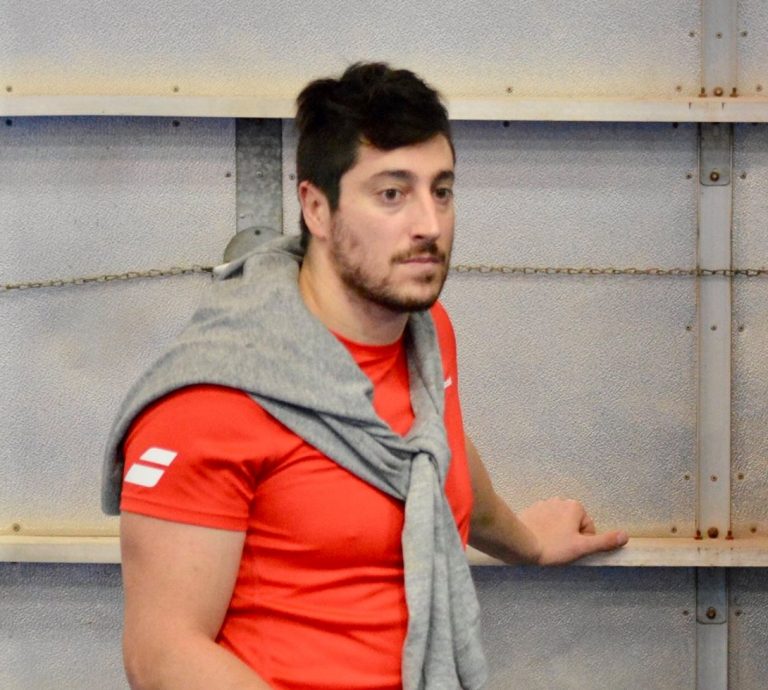 Xan is a fan of padel. But also rugby! And his posts are just as punchy. Physical trainer of several padel, he unearths atypical posts or deals with topical subjects. It also gives you some tips to develop your physique for the padel. Clearly, he imposes his offensive style as on the field of padel !