Today Padel Magazine meet Christian Tarruella, Technical Director of the Russian Federation of Padel.
This Spaniard, currently based in Murmansk, city located in the north of the country, a few kilometers from Finland, came mainly to publicize and develop the padel on Russian territory.
At our microphone, he looks back on his life in Russia since 2014 but also on the development of the padel in the country as well as on the subject that has occupied our daily lives for several weeks: the conflict in Ukraine and its consequences.
"We were starting from scratch, nobody wanted to invest in the padel"
"Nobody here knew the padel, only a few tourists who traveled to Spain during their summer holidays.
With a friend we therefore built the first two tracks of padel in Russia and opened the first club south of Moscow. So I stayed 6 years in the Moscow suburbs".
PM: Since you settled in Russia, have you noticed a real development of padel ?
CT: "Yes indeed, it must be said that we started from nothing because here nobody wanted to do anything for the padel. This sport was unknown and nobody wanted to bet on it. The first four years were very difficult.
Then a track of padel was built in one of the largest and most famous gymnasiums in Murmansk.
It was a place of passage for many sportsmen and from there began the interest of the Russians for the padel.
Some time later a new track was installed in Saint Petersburg in an ice hockey club. However, since it was a so-called "luxury" club, very few customers came to play and this slowed down the growth of our sport in the region.
And it was in Moscow itself that several months later two new tracks emerged. Slowly but surely the padel began to make people talk about it and little by little other sites were built.
Today in the Russian capital we can find at least 4 different places to play padel.
Unfortunately there are still not many clubs but it is starting to evolve favorably.
We were unlucky because when the boom in padel arrived in the country, we were hit by the COVID-19 pandemic. And now that we are coming out of this virus, comes the conflict between Russia and Ukraine which will continue to block this development.
Today we see all the same that new grounds have been installed in other Russian provinces giving birth to real clubs, such as for example in the city of Krasnodar, in the south of the country.
We currently have a Federation of padel based in Murmansk but will soon be moved to the capital".
More and more success for the padel
PM: You are Sports Director within the Russian Federation of Padel but you also give lessons if I'm not mistaken?
TC:" Yes that's right. I teach and give classes every day to local aficionados.
Here in Murmansk, the padel is becoming more and more successful and unfortunately we only have one track to accommodate practitioners. We have to wait a few more months to have a second one, but we note a real demand because this site is always occupied from 7 a.m. to midnight and we cannot satisfy all new requests.".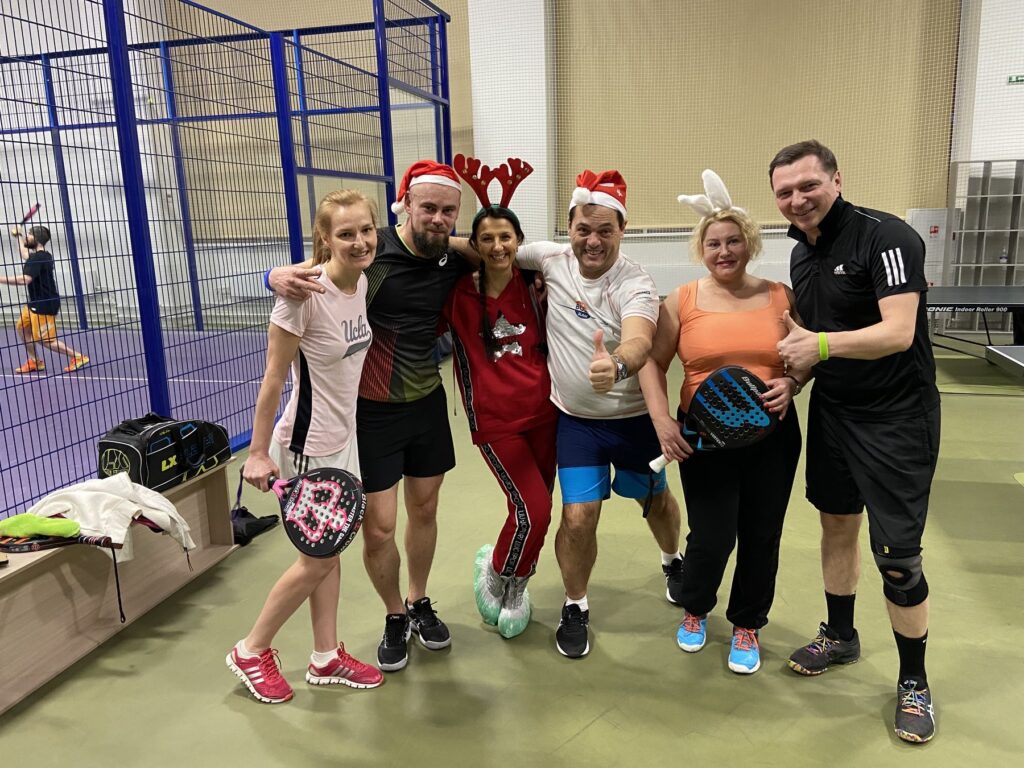 "The current situation is very serious"
"Although people here seem pretty quiet, we fear what may happen in the next few months and wonder how long this situation will continue (War in Ukraine).
Morally it is a blow because many Russians have family in Ukraine. And one thing is certain is that economically we will also experience difficult times. This is already affecting the country's economy.
PM: What are the consequences of this conflict on the padel in Russia and on the players?
CT: "The first is that we had 4 FIP tournaments scheduled in which national players were to participate, but that was cancelled. This would have allowed the Russian players to make themselves known to the other participants and to gauge their level a little.
This decision was experienced as a blow for the players.
On the other hand, the Russian competitors were delighted to participate in tournaments beyond their borders and had already started to register for the various competitions. Another subject that has affected us is the world championship. I think we won't be allowed to dispute it".
I think it is a mistake to punish Russian citizens because they are not the ones who choose and make these decisions. Here nobody is for the war.
This is a heavy decision for athletes who train all year round for competitions and who are banned from competing in them. All of them do not want this war and I find it unfair that we punish them".
"We want to organize more tournaments, train more instructors and promote the padel to school children"
PM: Although it's a complicated time to bring up this subject, can you tell me what you have planned to develop the padel in Russia in the next few years?
TC: "The first problem that we are going to experience in the coming months is the cost of raw materials, which will increase considerably. We already do not know how the subject of imports will evolve.
I think that these two points will already put a spoke in the wheel for us to develop the padel dans le pays.
Some investors could benefit from help to create clubs but currently we do not know if their savings will allow them to carry out their projects. We are going to try to organize more international tournaments but also to train more and more instructors of padel with our school within the Federation and finally to make this sport known in schools.
We may not be able to make tracks in school structures but organize workshops if only with the pala and a net at the beginning in order to reach as many people as possible.".
PM: Organizing a friendly competition and bringing together several clubs from abroad but also a Russian team and a Ukrainian team to convey an image of peace, would that be a good idea in your opinion?
TC: "Before the start of these events we already wanted to organize amateur competitions by forming a team and going to play in a "friendly" club abroad such as in Italy. At the moment it seems very complicated to me.
Now yes if an international organization were to organize a tournament with several countries and that Russia and Ukraine participated in it, it would obviously be a good thing. Certainly logistically speaking for subjects like visas it would not be easy but the players would be delighted to participate.
"Make the padel amusing "
CT: "I'm a good coach but a bad player. (laughs)
Here everyone wants to play with me because in the track I have a lot of fun and I make my playing partners laugh. It is very important for me to show the Russians that the padel is a fun sport. It's one of my goals.
When you play with me there is always a good mood but the one who is by my side always ends up losing "(Laughs).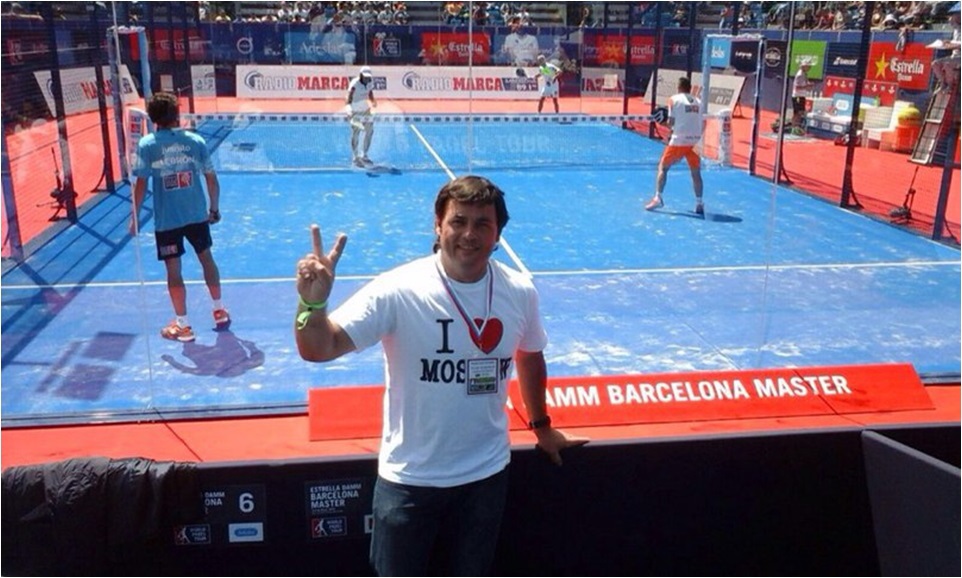 "We have 500 regular players in Russia"
CT : "In Russia we have only 4 clubs which are only dedicated to padel. To this must be added a dozen clubs dedicated to another sport but which have at least one track.
We estimate the number of regular players at 500, ie they play at least two to three times a week, and 3 those who grab their pala once a month. It's still very little".
At the end of this interview Christian Tarruella made a point of expressing a last message concerning the sanctions which the Russian sportsmen must face following the invasion of Ukraine by their army:
"I think it's a bad idea to punish Russian athletes by depriving them of international competitions. They are much more open-minded than some. I wish from the bottom of my heart that all of this ends as soon as possible and that the damage is as small as possible. And on the side of padel that we can travel again to compete abroad.
I would also like to invite foreign residents to come and visit Russia, there are magnificent places in this country and above all to meet the Russian people who, despite the image they give off, are much warmer than what we can think."
You can find the full interview in Spanish below.

Fan of padel and of Spanish origin, the padel runs through my veins. Very happy to share with you my passion through the world reference of padel : Padel Magazine.