"All outings are final": this rule, well known to spectators at festivals or amusement parks, sometimes applies to players of padel. We explain why and how.
During all the previas and until the penultimate round of the preview of Human Padel Toulouse Open, outings are not allowed. This rule – common to all events in the World Padel Tour – applies even on tracks 1 and 2 of 4Padel de Colomiers, whose configuration would nevertheless allow players to recover the smashes hit in par 3.
But as this is not the case on the other grounds of the complex, close to each other, equity between players leads the organizers to prohibit outings for all, on all tracks.
Fast surface and high temperatures
For amateur players, such a constraint has little impact, because par 3s are not so frequent and few are those who are able to defend them. But at the professional level, especially among men, the power of the spikers and their ability to find the topspin and the zone that sends the ball out multiply the number of times by 3.
This is even more the case with new balls, in fast conditions, when the temperatures are as high as these days in Toulouse. And as the ceiling is not as high as at the Palais des Sports in Toulouse, the lobs must be absolutely perfect to take shelter from these smashes which come out, synonymous with points lost as soon as the ball crosses 3 meters the side fence (hence the expression "por tres" in Spanish – translated "by 3").
"You have to lob in the last 10 or 15 cm of the track"
Bastien Blanqué and Francisco Jurado paid the price on Sunday against Jairo Bautista and Pablo Garcia, two players of 1,90 and 1,88m, who multiplied the winning smashes. "You had to lob in the last 10 or 15 centimeters of the track to get out of it," Blanqué told us, frustrated because, as a good defender, he was able to recover several of Jairo's par 3s.
But from this Tuesday afternoon, everything will change in Toulouse-Colomiers: the finals of the previas will indeed all be played on tracks 1 and 2, so that outings will become authorized. Enough to satisfy both the players and the public, because the show will become even more exceptional.
And of course, from Wednesday at the Palais des sports, no exit will be final: then, the word (and the actions) will also be in defense!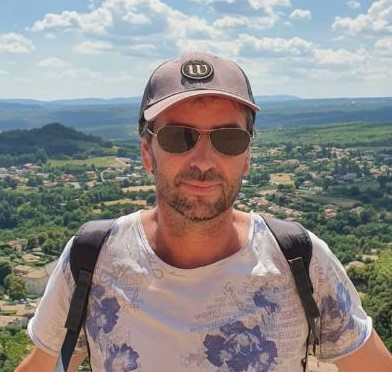 After 40 years of tennis, Jérôme falls into the pot of padel in 2018. Since then, he thinks about it every morning while shaving… but never shaves pala in hand! Journalist in Alsace, he has no other ambition than to share his passion with you, whether you speak French, Italian, Spanish or English.