If there is a brand that no longer needs to be presented in the world of padel, it is indeed Varlion. Very present in Latin America and Europe, it has been very successful for many years and does not intend to stop there.
While a few weeks ago was held the first Open of padel in France, in Toulouse, the brand Varlion, which presented the official pala of the competition, was of course present near the Palais des Sports André Brouat. It was an opportunity for us to talk for a moment with Felix Regalia, its founder and Managing Director.
A little bit of history
Always integrated into the panorama of the padel professional, Varlion is currently collaborating with great players like Miguel Yanguas, Veronica Virseda, Barbara Las Heras, Jessica Castello or our French Thomas Leygue. Previously it was also big names in the discipline who represented the brand in the 20×10 such as for example Pablo Lima or Carolina Navarro.
Founded in Argentina in 1993, the famous brand made its debut in Buenos Aires. Two years later, the first pala, imagined and designed by its founder, was born and it was from that moment that the adventure really began for the brand, with the marketing of this pala in Spain and South America. But let the main interested party tell us this beautiful story.
"My name is Felix Regalia, I'm Argentinian and I created the Varlion brand in 1993. I am a lawyer and when I started in this adventure I had no connection with the padel. I started to find my vocation in product design that's why we decided to design our own items. This choice has been thought out with the aim of selling an exclusive product that is different from what the competition offers.".
"The longest monopoly in the history of the padel"
"We started in 1993 and from 1995, we began to export our products internationally, for example to Brazil or Spain. In 1999, we made the decision to move our structures from Argentina to Spain. We have thus created a first factory.
In 2001/2002, Varlion became the market leader in product innovation and quality. We were able to maintain this leadership also in the commercial sector until 2014. This monopoly is clearly the longest in the history of the padel.
In 2017, for various reasons we were forced to close various factories in Spain. Production has been relocated to South America with the aim of exporting our articles within Mercosur (Brazil, Argentina, Mexico, Chile, etc.) in order to fight against the very present protectionism.
Then came the Covid-19 and we had to review our strategy by closing our factory in Latin America to return to Spain. Similarly, for several years we have been trying somehow to teach companies based in Asia to manufacture our palas according to the criteria listed in our specifications, but unfortunately we have not been able to do so for the moment. So we prefer to continue to manufacture them ourselves, at least all the so-called premium products.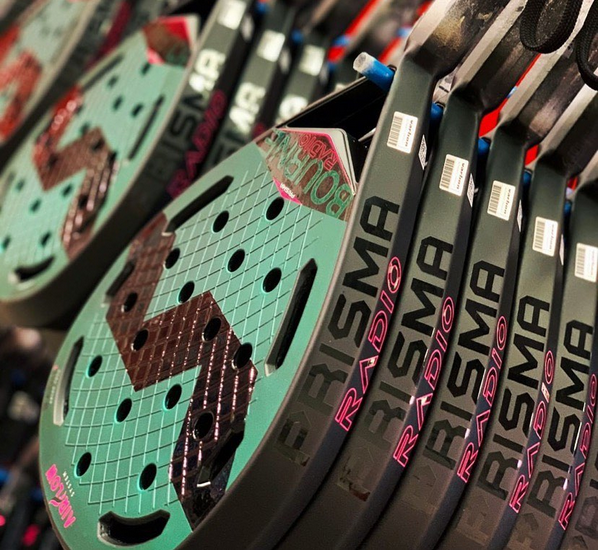 "We could see that before in 2015 the Latin American and Spanish markets were different. But since then the padel has developed at "high speed", not only in Argentina or Brazil but also in countries such as Mexico, Chile or Ecuador which do not have such a harsh protectionist policy as other states. This made it easier to import certain products to them. Now it is common and easier to be able to implement our ranges via local distributors, for Varlion as for all the other brands. The globalization of sport has allowed this change of situation".
"We want to become market leader again"
"When we established ourselves in Latin America, we ceded the distribution of our products in Spain. This decision penalized us heavily because little by little, we were losing weight on the market. For a time there was a price war between distributors and a marginal way of selling. It is for this reason that we have decided to no longer sell in Spain and Europe for two years. It was a very hard choice and a heavy decision but it was necessary to get out of this spiral of commercial corruption that existed at the time.
Since January 2021 things have changed and little by little we have reopened markets in Europe by creating our own sales channels. Our unit based in Madrid designs the products and distributes them in Spain, Portugal, France and Italy. Another in the Netherlands, in Amsterdam, contributes to the development of the brand in northern Europe. Concerning America we work with known and tested independent distributors.
Our main objective is to recover our leading position in the market, which we lost a few years ago by coming back stronger, with stronger commercial teams by the end of 2024″.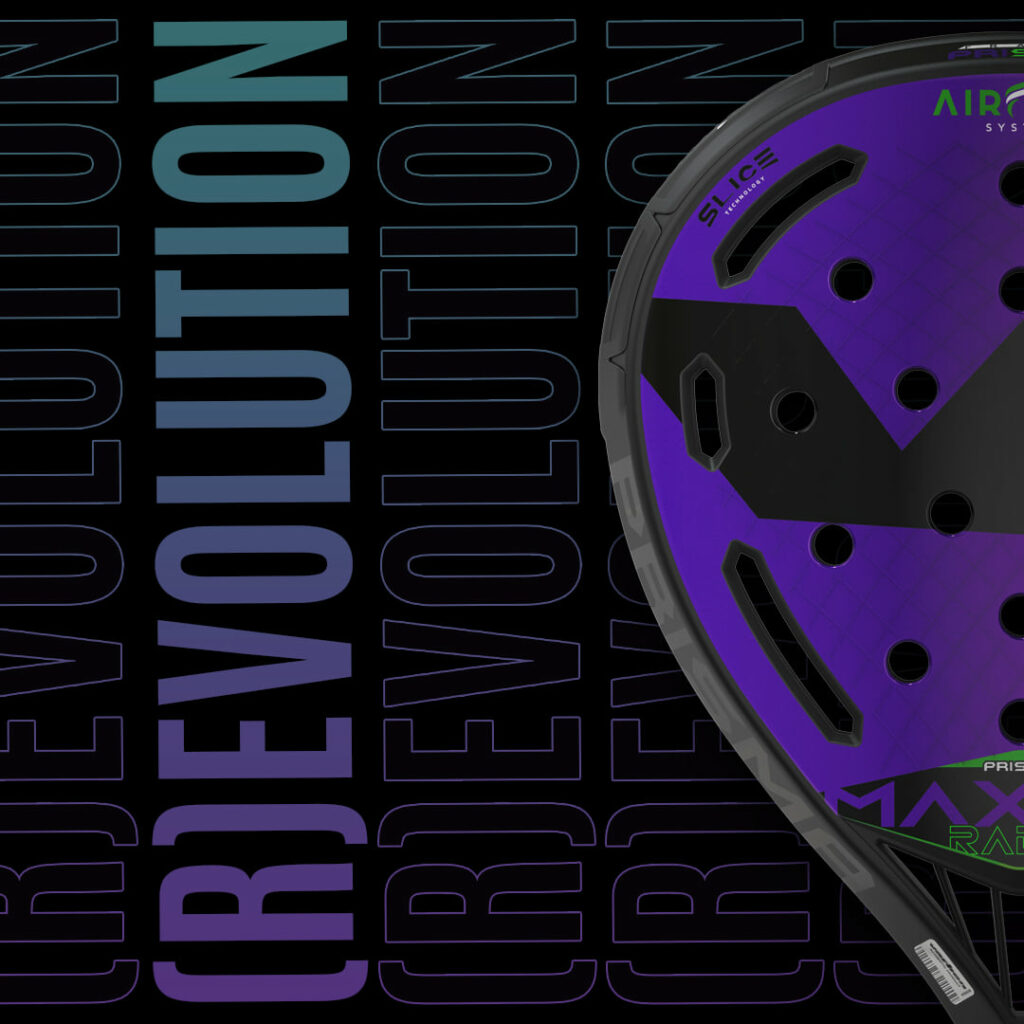 "Today it is more difficult to develop"
"Concerning premium products, we had a market share of just over 50% and for other items in the range such as textiles or shoes, around 35 to 40%. Our closest competitor had a 10 to 15% market share.
Today we are recovering these market shares in the distribution sector but we believe that we have lost more than 80% during our absence. This is why we can say that we have enormous growth potential, independently of the world market, which has also evolved considerably. Except that today it is more difficult to develop. Indeed, before, the dominant market was Spanish but now the situation has changed. The distribution is done on an international level. Some brands that come from tennis already have a well-organized commercial distribution network and for a brand that has to put everything in place from the start, things are done more slowly".
"It is very likely that Varlion will get into tennis"
We think that today tennis brands manage to get out of the game because they are already established. It is a handicap that we carry around but that we will try to minimize by finding the most appropriate solutions. We want to consolidate our presence through our own network in high-potential countries such as France, Italy, Spain and Scandinavia. Afterwards, it is true that we are also losing opportunities in other markets such as South Africa or Japan..
"Tennis and padel are closer every day and I'm happy to see that. The tennis federations of many countries promote the padel like here in France. And from a strategic point of view, it is very likely that Varlion will enter the tennis market. This would allow us to take a big step forward in the sale of our products because when the padel will arrive in the United States, Japan or China, the brand will be distributed and known as a whole through tennis and padel.
"The Middle East has great potential"
"In Europe we can see that there are two types of markets.
First of all, the so-called "consolidated" markets, ie with high potential and already well developed. And then come those who have great potential but are in the process of growth. Spain is the most important market in the world and it has managed to recover good post-Covid momentum. In this same situation you will not find any other country. Then comes Sweden, which is a well-developed market that experienced an incredible boom after the pandemic in terms of offers (land, equipment, etc.)
And then we find countries with great potential but which are still under development, such as Italy, France, Norway and Denmark. Ditto for the Latin American market. This is renewed quickly. In Argentina, the tracks of padel are getting a makeover and despite a bad economic situation, we are certain that the padel will explode even more in the coming years.
This boom will spread all over the South American continent such as Panama, Chile or Uruguay.
"England and Germany are very important countries that see the padel grow more and more in them. If someone asks me which are the countries in which the padel must finalize its entry, I would say these two as well as France, Italy and Scandinavia. To date, these are the most buoyant markets. If we leave Europe for a moment to go beyond the borders I would say the countries of the Middle East like Kuwait, Saudi Arabia, the United Arab Emirates and of course Qatar. For Varlion this is an important opportunity given the high quality products we design but for the moment we remain patient because we do not want to fall into the trap of having bad distributors on site. This could be detrimental to the brand.
"We have faith in the padel French"
"France proves every day that the padel is well on its way to becoming a reference sport.
We think thanks to this French Human Padel or even thanks to the big meeting at Roland-Garros organized by Premier Padel and with the support of the French Tennis Federation that the padel will grow faster. We are here as an official sponsor of the event because we believe in the padel French. We even think it could be the next surprise in the European market ! "

Fan of padel and of Spanish origin, the padel runs through my veins. Very happy to share with you my passion through the world reference of padel : Padel Magazine.