In an unprecedented final which opposed the pairs Vives/Auradou à Cancel/Guichard, it is ultimately the first to get the better of their opponents and win this FFT Padel Tour from Perpignan.
From the 1st set of this match, we could see what we will be entitled to today: an opposition of style and significantly different tactical choices. While the Vives/Auradou pair had bet on strong aggressiveness and were aiming to constantly attack by multiplying the smashes, the Cancel/Guichard pair was more focused on the defensive aspect of the game and rather wanted to be solid, while by pushing his opponents to the fault.
But it's the aggressiveness of Yann and Manuel in this relatively "closed" match with few breaks. In fact, the pair Vives/Auradou wins in 1h31 of the match: 6-3 4-6 6-3 and put its name on the prize list for a P2000 for the first time.
The game in a few figures: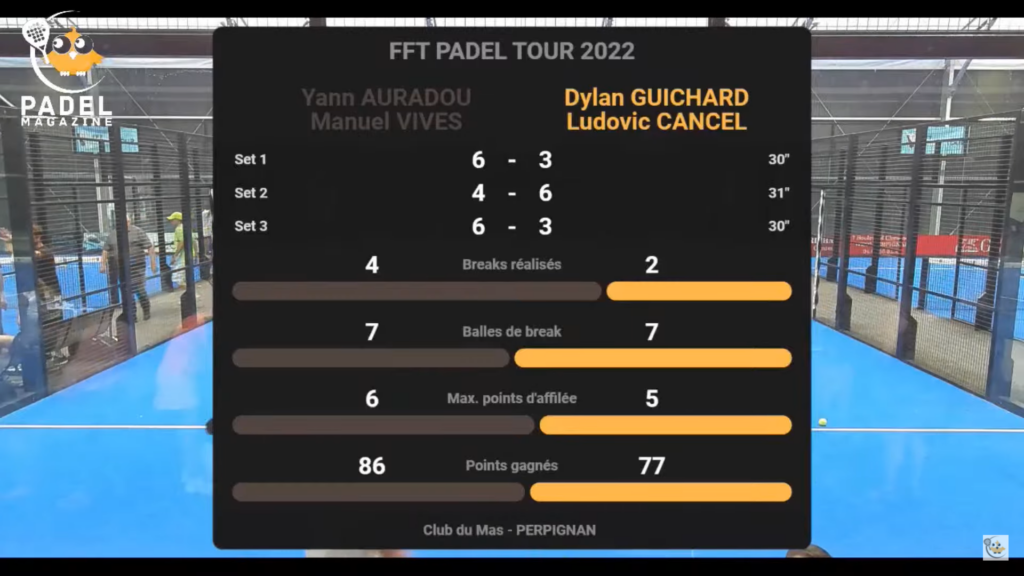 Passionate about football, I discovered the padel in 2019. Since then, it's been crazy love with this sport to the point of abandoning my favorite sport.