Javi Garcia Mora (No. 53 Cupra FIP Tour) and Raúl Marcos (#49) have dominated FIP Star O West Cairo. The two Spaniards look back on their authoritarian performance in Egypt, and on their future in this padel ever-evolving professional.
Adapt despite the conditions
Padel Magazine : Despite the wind and the cold, you dominated this tournament from start to finish.
Raúl Marcos :"We didn't expect it to be so cold in Cairo. From the first meeting, we were able to adapt to the wind, and we played very well in all the matches. This is what allowed us to win this title."
Padel Magazine : When your opponents in the final were playing a very hard half in 3 sets, you rested while benefiting from your opponents' forfeit. You also had a physical advantage.
Javi Garcia Mora :"Yes, yesterday we couldn't play the semi-final, and we analyzed well who were going to be our rivals in the final. We played really well in all the matches and we are very happy."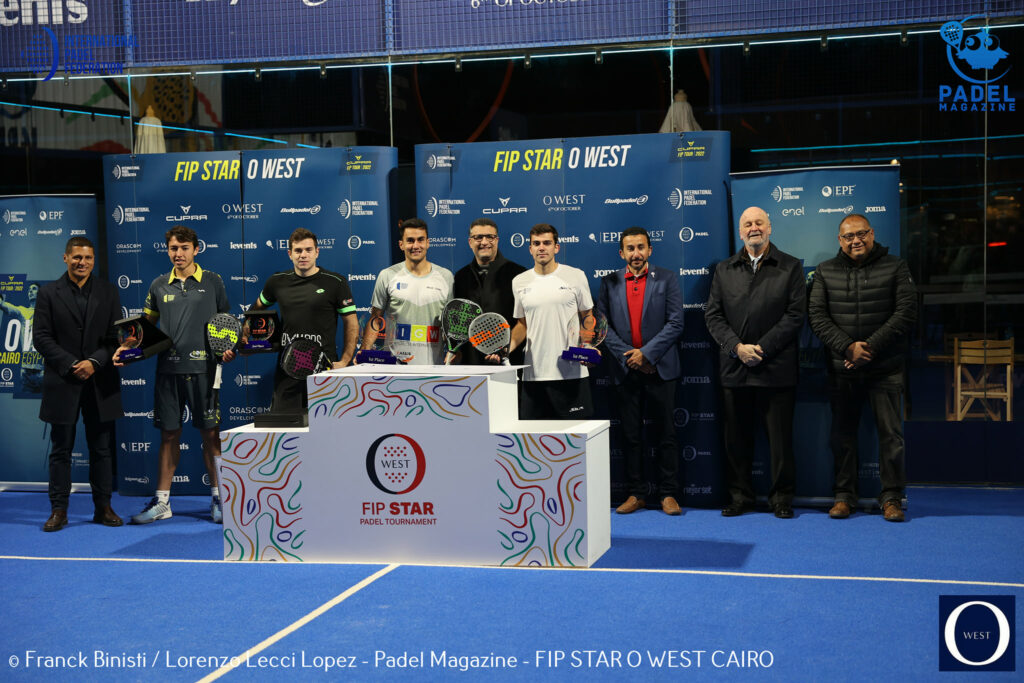 Le padel egyptian is growing fast
Padel Magazine : With the new circuit Premier Padel, are FIP tournaments an opportunity to gain points vis-à-vis Premier tournaments?
Raúl Marcos :"We've been playing these tournaments since they came out. We think this is a very good opportunity for players like us. This year it does not give points for the World Padel Tour, but it allows us to pick up the pace and play. We love this track."
Padel Magazine : For your first in Egypt, how do you see the development of padel here ?
Javi Garcia Mora :"It's a country that surprised me a lot. The level of play of Egyptian players is growing a lot. I think if they continue like this they will get far."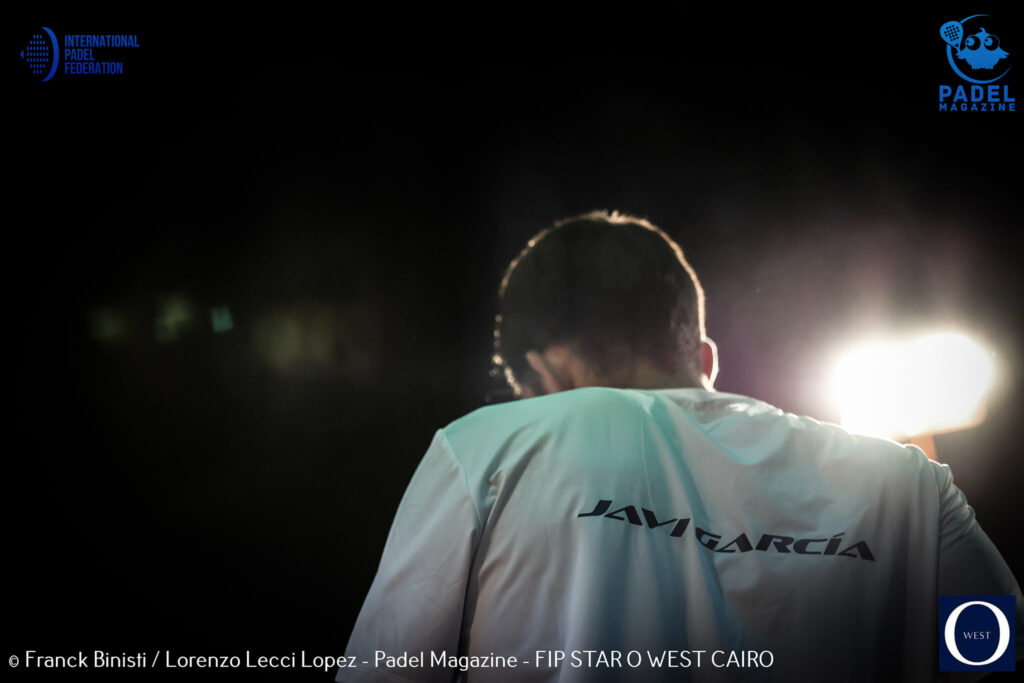 Game after game
Padel Magazine : You will now go to Vigo, then a tournament in Doha to Premier Padel. What are your options on this tour?
Raúl Marcos :"We are players who practice a padel physical. We will arrive in Vigo with the desire to enter the picture. We are 100% focused on this objective, and then we will think about the next tournament, but game by game.
Padel Magazine : Between the WPT, the FIP tournaments and the tournaments of Premier Padel, how are you preparing physically for the season?
Javi Garcia Mora :"This season there will be a lot of tournaments. You have to rest well between tournaments, eat properly, and focus on each tournament. This way we will get there."
Padel Magazine : To conclude, what would you like to add?
Raúl Marcos :"I would like to thank the FIP for these tournaments, my sponsors who accompany me, and Padel Magazine. You are doing an exceptional job and we are very grateful. I also wanted to congratulate Javi who had a huge game.
Javi Garcia Mora :"I want to congratulate Raul. We will continue like this, train and be competitive."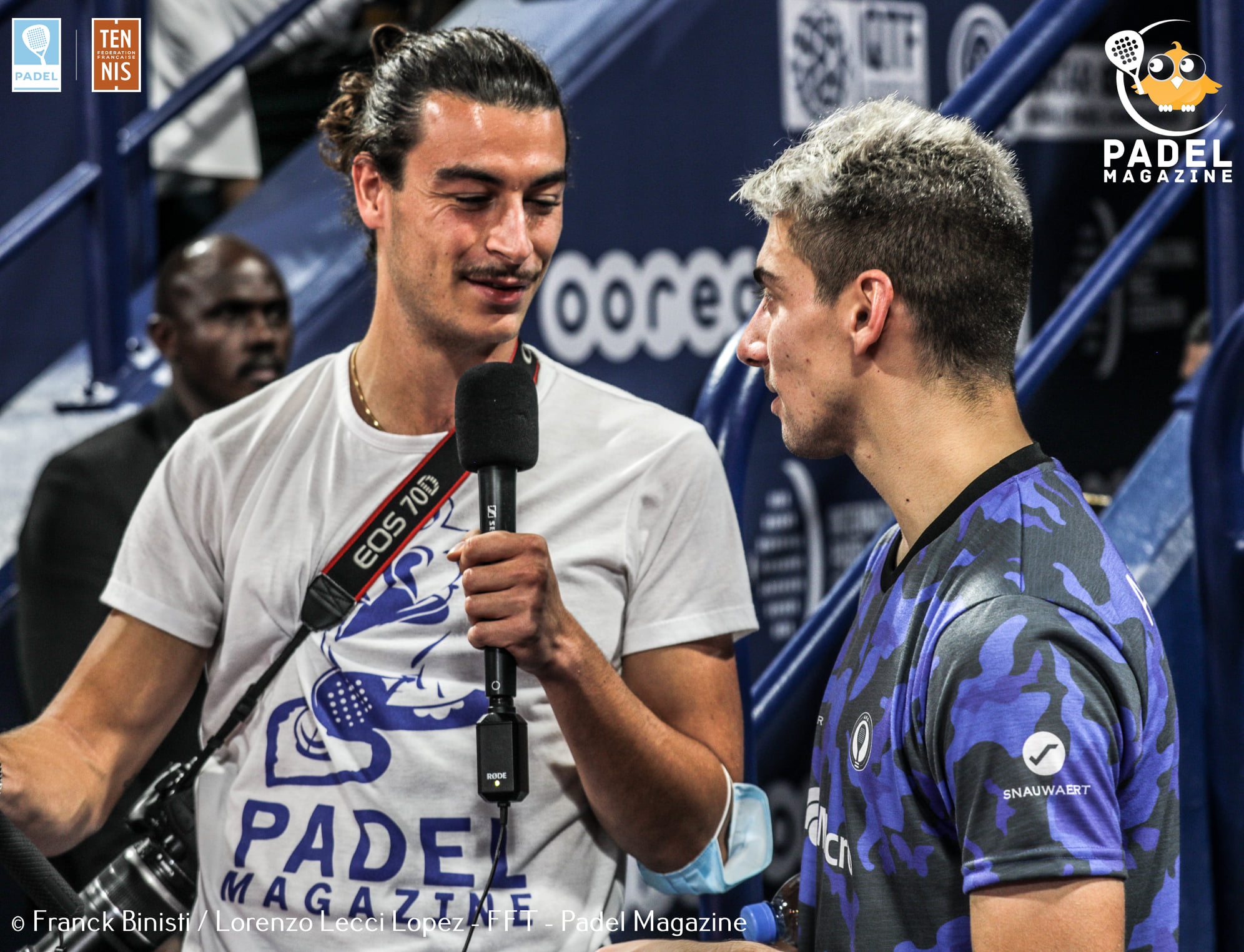 From his names, we can guess his Spanish and Italian origins. Lorenzo is a multilingual passionate about sports: journalism by vocation and events by worship are his two legs. He is the international gentleman of Padel Magazine. You will often see it on the various international competitions, but also on the major French events. @eyeofpadel on Instagram to see his best photos of padel !