The Fabrice Pastor Cup arrives in Europe. And for this first edition in Europe, it is obviously France and Monaco that have been chosen to launch this competition and circuit.
This South American circuit intends to develop in Europe from now on. Fabrice Pastor, the President of Monte Carlo International Sports, told us this in exclusivity last February.
From words to action: France will host 10 at 17 June at Tennis Padel Soleil (Beausoleil) this edition of the Fabrice Pastor Cup 2018.
At the level of Prize Money, it will be unique in France since it is promised to the winning pair 3000 € and for the finalists; € 1500.
You can register by e-mail: contact@tennispadelsoleil.com or by phone: + 33 493 78 06 41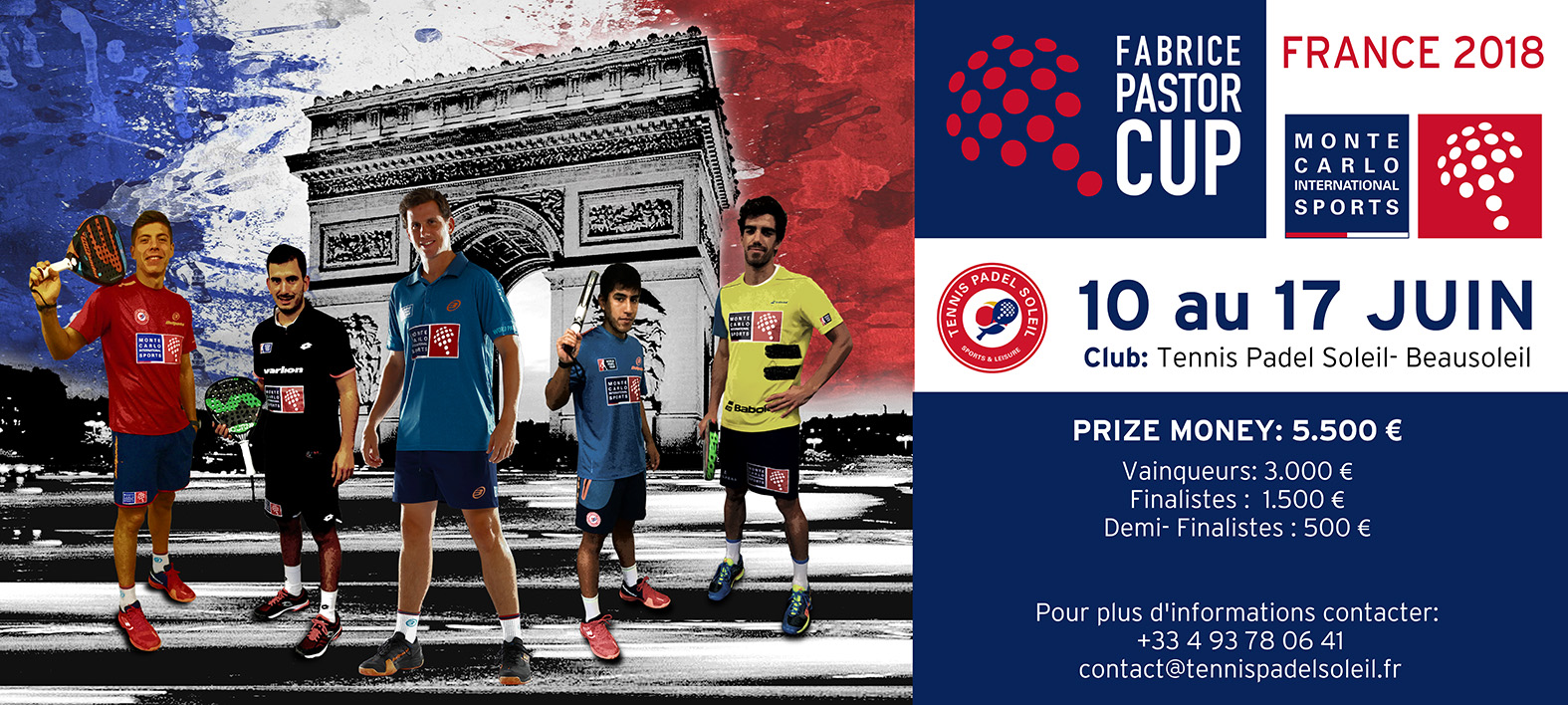 Franck Binisti discovers the padel at the Pyramid Club in 2009 in the Paris region. Since then padel is part of his life. You often see him touring France by going to cover the big French paddle events.