For its 15th stage, the Cupra Padel Point Tour will be at 4Padel from Bordeaux this Saturday October 7, 2023!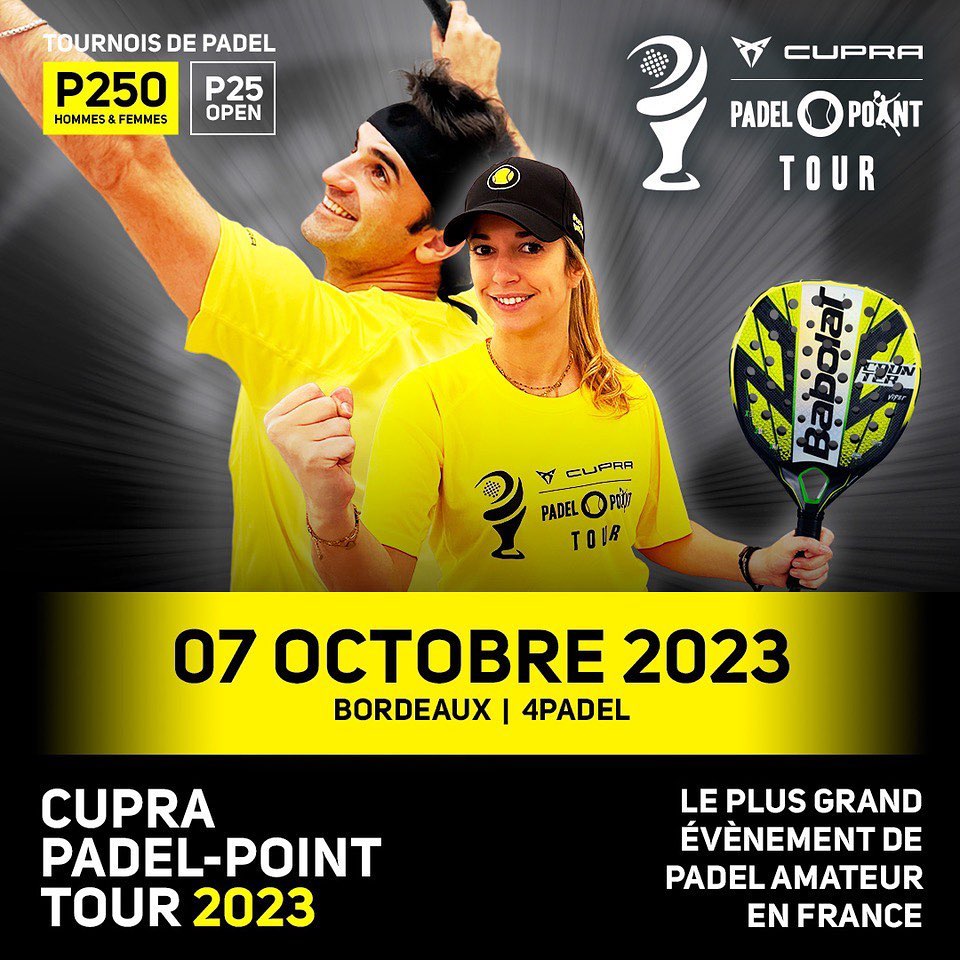 The program of the day :
9:45 a.m.: start of the P250 Men tournaments
12:00 p.m.: P25 Men (Ladies allowed) and P20 Women
12:00 p.m.: entertainment for children (3 to 15 years old) with prizes to be won
15h00: One Point Championship open to all, with snowshoes Babolat to win
15 p.m. to 15 p.m. : clinic with Thomas Vanbauce (French n°35) and Dorian de Meyer (French n°50), open to all
17:00 p.m.: raffle for participants, snowshoes Babolat and many lots
You understood, snowshoes Babolat are up for grabs for the winner of the One Point Championship, the winners of each tournament and the big winner of the raffle. Even those who are not participating in the tournament are invited to join in the entertainment and clinic.
Throughout the day, enjoy the Cupra activities (F1 car simulator, treasure chest) and immortalize your best moments with the photobooth!
We are waiting for you!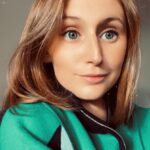 Passionate about Padel since 2018 with numerous experiences in communication and content creation, I want to share my passion with you through my writings.