Le World Padel Tour presented this Monday all the stages of the WPT 2015. There are in all 20 major tournaments including 5 Masters, 10 Open, 4 Challenger and finally the famous Master of Madrid which brings together the eight best pairs of men and women in the world.
The big news is obviously the WPT Monte Carlo, not to mention the WPT Dubai.
You got it, the padel is exported and not just anywhere.
The first stage will take place in the superb Club Real Club Polo in Barcelona where we will finally see all these new pairs that we talk so much since last December with including the Spanish pair Juan Martin Diaz and Juani Mieres and the Argentine Fernando Belasteguin associated with the Brazilian Pablo Lima.
Let us note a certain rejuvenation of the world top 20 with in particular these young Spanish players "very very promising" namely Matias Marina and Javier Concepcion. Behind, the young people grow more and more with in particular Andoni Verdasco and Rubio Gonzalo that many French people had discovered during the National Padel Cup at Cap d'Agde. They don't play together anymore, but they have enormous potential.
And as a little bonus, here is the land of padel specially designed for the World Padel Tour :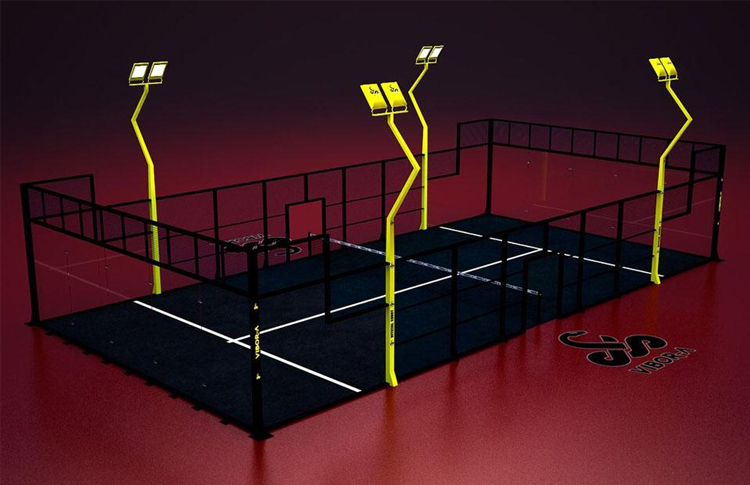 The schedule of the stages of the WPT:
23/3 to 29/3 - Estrella Damm Barcelona Master (MF)
6/4 to 12/4 - Estrella Damm San Fernando Open (MF)
20/4 to 26/4 - Estrella Damm Isla de La Palma Open (M)
4/5 to 10/5 - Estrella Damm Mérida Open (MF)
1/6 to 7/6 - Río Gallegos- Argentina Open (M)
15/6 to 21/6 - Estrella Damm Valladolid Open (MF)
28/6 to 5/7 - Estrella Damm Bahía de Cádiz Open (M)
27/7 to 2/8 - Estrella Damm Málaga Master (MF)
17/8 to 23/8 - Estrella Damm La Nucía Open (MF)
7/9 to 13/9 - Montecarlo Master (M)
14/9 to 20/9 - Estrella Damm Madrid Open (MF)
29/9 to 4/10 - Estrella Damm Lisboa Open (M)
12/10 to 18/10 - Estrella Damm Galicia Open (M)
26/10 to 1/11 - Dubai Master (MF)
23/11 to 30/11 - Estrella Damm Valencia Master (MF)
16/12 to 20/12 - Estrella Damm Master Final (Madrid)
CHALLENGER WORLD PADEL TOUR
13/4 to 19/4 - Valencia
16/5 to 23/5 - Córdoba
22/6 to 28/6 - Madrid
2/11 to 8/11 - Barcelona
Franck Binisti - Padel Magazine

Franck Binisti discovers the padel at the Club des Pyramides in 2009 in the Paris region. Since padel is part of his life. You often see him touring France going to cover the major events of padel French.