Pierre Loubic and Mathieu Boursereau won the P250 which took place this weekend at Padel Touch, on the Bassin d'Arcachon.
Pierre Loubic sovereign at home. The boss of Padel Touch, in La Teste on the Arcachon Basin, won the P250 which was organized this weekend in his club, together with Mathieu Boursereau. They dominated Lestremau / Josselin in the final, 6/1 6/1.
16 teams present, a superb atmosphere, hooked matches, and players who were able to enjoy the brand new terrace and facilities always on top!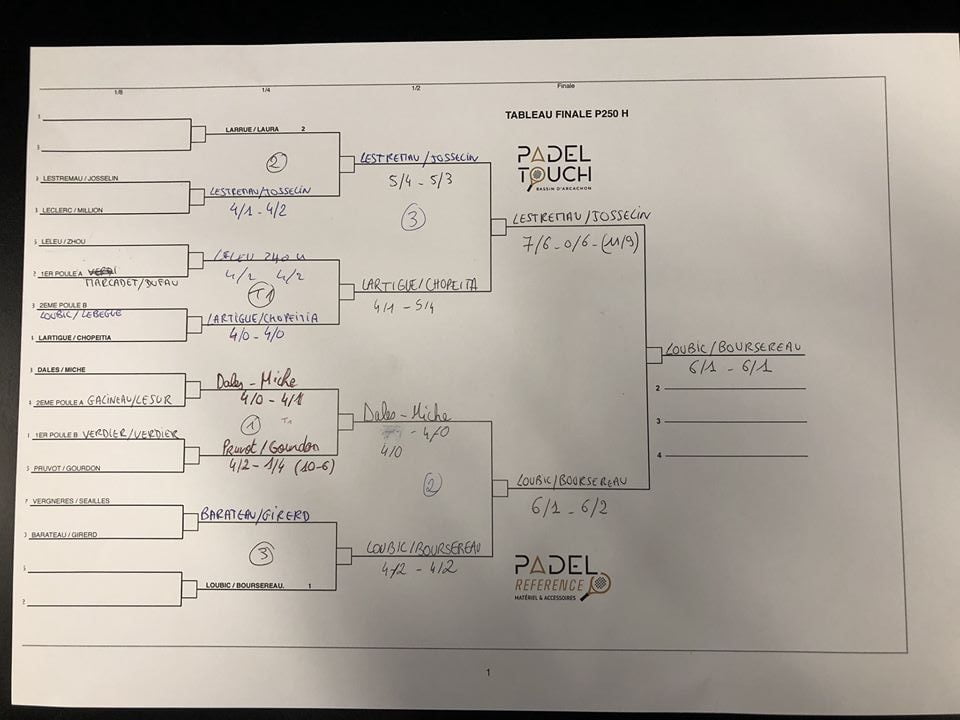 Summer is going to be busy at Padel Touch, with many tournaments in August:
-SUNDAY AUGUST 9 for the P100H and P100F.
-SUNDAY AUGUST 16 for P100H and P100F.
-SUNDAY, AUGUST 30th for the P100H and P250F.
-SATURDAY 29 and SUNDAY 30 AUGUST the P500H.
You can register now at: 0601287661