Focus on Manon Garcia, who had surprised everyone alongside Mai Vo during the P1000 organized by the Big Padel Bordeaux last February.
"Always into tennis"
Padel Magazine : For those who don't know you yet, can you introduce yourself?
Manon Garcia: I am 33 years old, I come from the Paris region and I have been in Lille for ten years now. I work at Decathlon, I am purchasing manager for Artengo. I've been playing tennis since I was 5 and never stopped. Today I am ranked 36th in France, at best I was 20. Today, I am still fully into tennis.
Padel Magazine : When you say you're into tennis, does that mean you train every day? You travel on weekends to do tournaments, you play international competitions etc. ?
Manon Garcia: Yes, I train at noon, on my lunch break. I would like to train more but I can't really with my job. I only do French tournaments, the CNGT. I also play team matches with my club Tremblay-en-France in Pro A and also abroad, in Belgium and Germany. That still makes me 70 games a year. You could say that I have at least one out of two weekends taken up by tennis, which doesn't leave much time for anything else...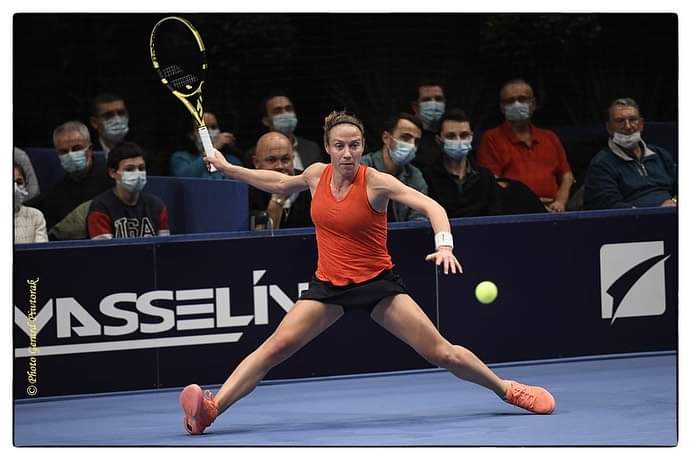 "The padel, a very friendly sport"
Padel Magazine : Despite your busy schedule, you still manage to find some space for the padel ? When did you start playing it? Did you like it right away?
Manon Garcia: I played at padel for the first time 4 or 5 years ago, it was at Padel Attitude, to Lesquin. I really like all racket sports and obviously I found it very playful from the start. Then, I started to really have fun when I understood a little the play with the panes. Almost all tennis players who get into it end up being addicted to padel. It's friendlier than tennis where you're often alone. There is a good atmosphere there, and on the pitch we take pleasure in finding tactical solutions as a team, in encouraging each other. And then we see ourselves progressing very quickly, it's obviously pleasant.
Unfortunately, I really don't train often. Last year I tried to play once every two weeks with Nastasia Boitier-Legourd, Marine Fontaine and a friend. But there I have less time. It works in phases, let's say: sometimes I can go three months without playing, then if I have a break from training and tennis tournaments, I can start playing more.
Padel Magazine : We saw you very comfortable during the women's P1000 of the Big Padel Bordeaux with Mai Vo (defeat in the final), what were your other results in tournaments?
Manon Garcia: Since September 2021, I have played three tournaments. I played a P500 in Valenciennes with Lucie Allison, which we won, then a P1000 in Amiens with Séverine Bouchacourt (defeat in the quarter-finals) and therefore this P1000 in Bordeaux with Mai Vo, where we lost in the final.
With Mai, we get along really well on and off the pitch. She is much stronger than me of course, but we had never played together before this tournament and I think we complemented each other well. I don't necessarily do much but I put the ball in it, and Mai moves everywhere and is very aggressive, so in the end it works well!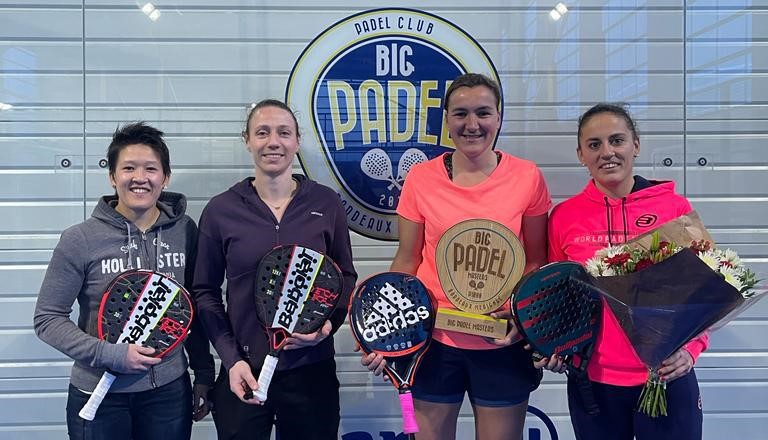 "We'll talk about it in two or three years... "
Padel Magazine : When is the next tournament with her?
Manon Garcia: When our schedules allow us… We would like to be able to play tournaments together, but it's complicated at the moment. If the opportunity arises of course we will be happy to play together, but we are not really available. We couldn't register for the qualifications for the French championships, nor for the last P2000. It must be said that today, I do not want to cancel a tennis tournament for the padel.
But as I am rather at the end of my tennis career, when I decline a little more, I will give a little more time to padel !
Padel Magazine : When you put tennis aside, we will see you play all the tournaments of the French circuit like many do? With the France team in a corner of the head?
Manon Garcia: When I stop playing tennis, I will surely want to rest a little. I don't think I will want to travel so much on the weekends. We'll talk about it again in two or three years, but for the moment I can't imagine going back to the same dynamic.
As for the France team, I hope there will be other younger players to select rather than a 35-year-old girl who has just stopped playing tennis! (Laughter) I think that there will necessarily be a time when we will have young players who will not necessarily come from tennis, who will play padel for a long time, who will have a purely padel and who will have the level to be in the France team.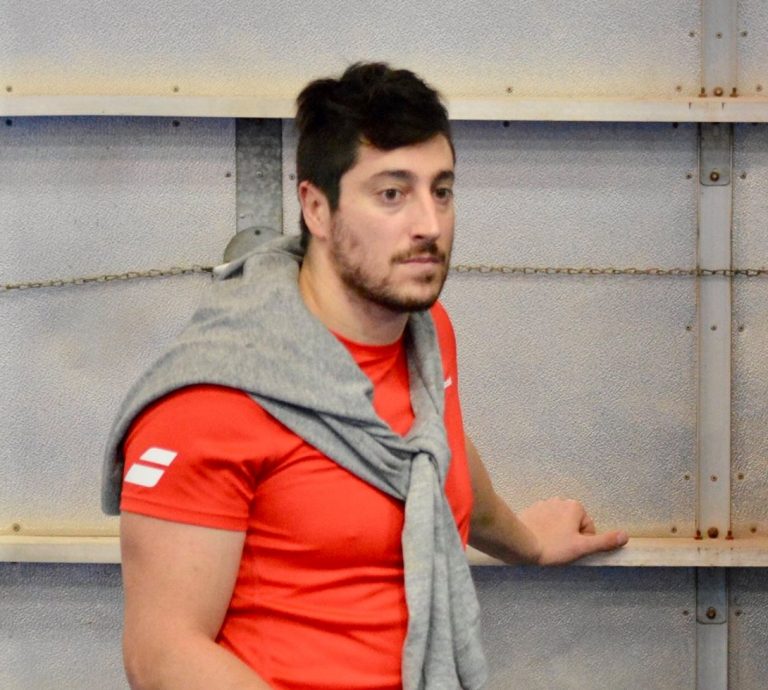 Xan is a fan of padel. But also rugby! And his posts are just as punchy. Physical trainer of several padel, he unearths atypical posts or deals with topical subjects. It also gives you some tips to develop your physique for the padel. Clearly, he imposes his offensive style as on the field of padel !