Focus on one of the best players in the world: Marta Marrero. The player of the Black Crown Padel team tells us how she works on the professional circuit, how she entered the padel when she was a professional tennis player who reached the quarter-finals of Roland Garros in 2000.
How does your story begin with the padel?
My story with the padel starts when I seriously hurt tennis. An ankle injury that will not allow me to continue my professional career in tennis.
I had reached the 48th world place. But my ankle will cut me off.
It was then that a friend made me discover the padel by inviting me to play ... From that day, I began to play very regularly. Initially, I did not suspect that I was going to do my job. But the more days passed, the more it seemed obvious.
So it will be almost 8 years today that I started padel. Tennis is behind me.

Can we say that your evolution has been rapid?
I have a big tennis base, so moving to the padel was very fast. Even if the shots are not necessarily the same, with training we can get to acquire these specific shots padel. It is obviously necessary to be well surrounded and to use the acquired ones.
One must also be prepared to go against his counter-productive counter-productive automatisms for the padel.
It took a lot of effort to get rid of some "ticks" and gain the strong strokes of the sport. But I could adapt and fight to discover all the joys of playing with the walls for example ... Because at first, it was the most complicated for me.
You will be coached by whom at the beginning?
I started the padel with one of the big people of the padel world: Juan Alday. He taught me everything.
Now the padel has become my job. The work is there every day!
When did you start on professional paddle tournaments? and with who ?

After a year of practice, I started participating in professional paddle tournaments. This year is my 7e year on the pro circuit.
I played a year with Nela Brito. Then 2 years with Cata Tenorio. And finally I play now since 3 years with Alejandra Salazar. I hope to be able to play one more year with her and become again the first pair worldwide.
Last year however our adventure was suspended following an injury of Alej who kept it away from the courts. I played with Cata last year.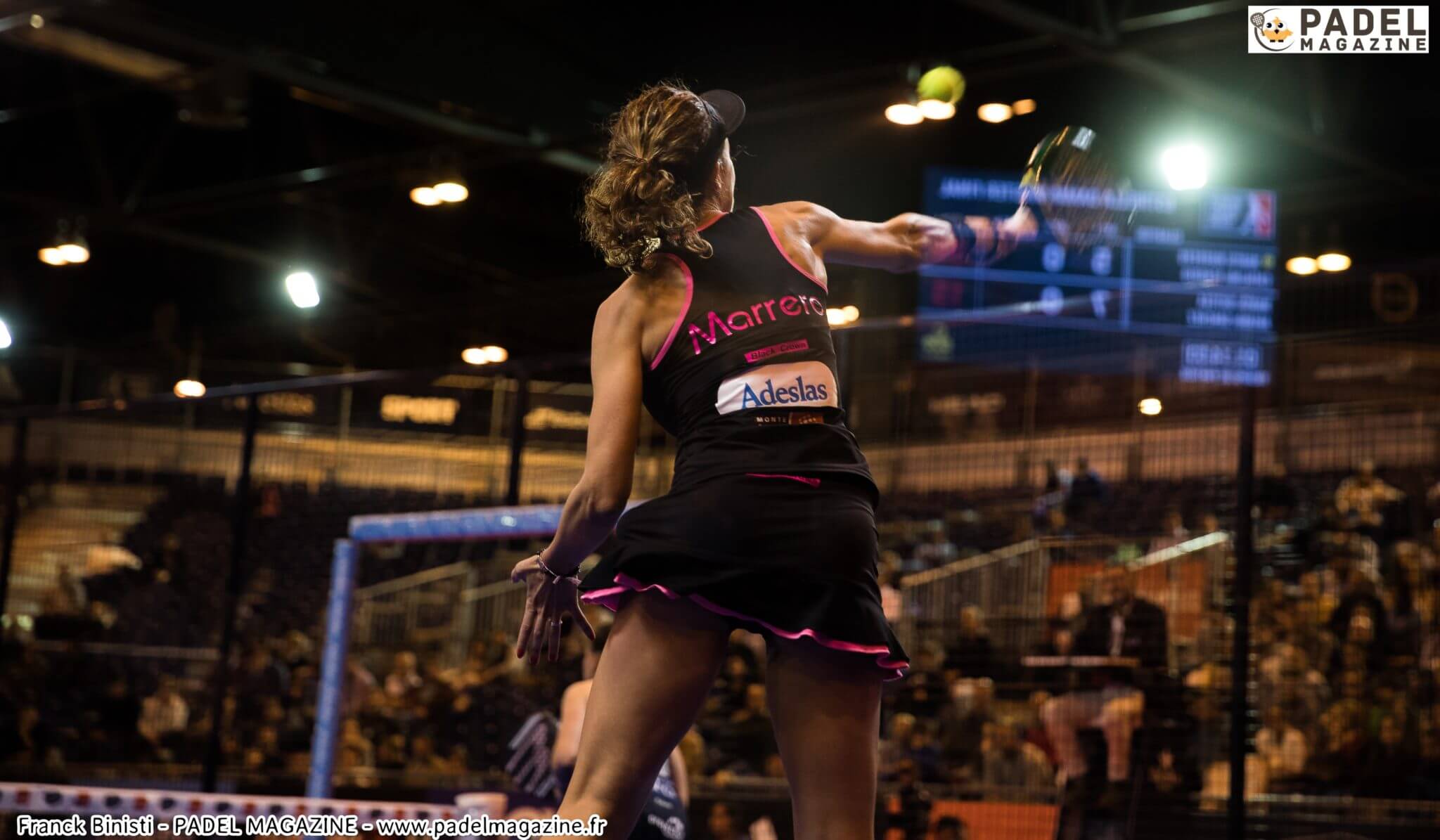 I have the impression that the changes of pairs are less important than in the gentlemen?
Yes indeed. This is due to the options for men much larger than the ladies.
In the ladies, we have fewer options. Overall, there is less opportunity to change your pair or to change your game.
The other reason is that in the men, you have a lot of young people who play very well and who land on the circuit. Again for the ladies, this is not yet the case.
It can be said that on the professional circuit, the 8 best ladies pairs stand and have a very close level. So inevitably rotations between girls are not obvious even if some girls want it.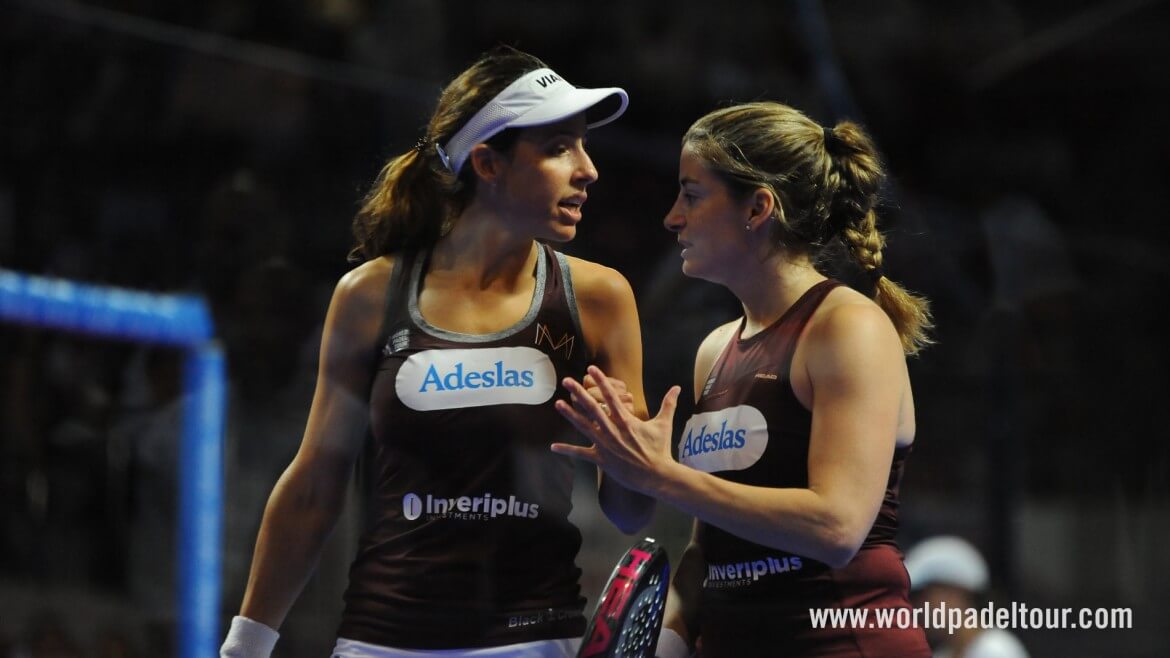 When you started in the padel, how did you know that your game was on the left?
It was obvious. I never played right or maybe once ... But I think about it and I think that it might be interesting to test me right a year. It would be a challenge ... And maybe I'll be even more efficient ...
Alej and you do not live in the same place. How are the trainings going?
Unlike many pairs, we do not train together for one simple reason: She is in Madrid and I am in Barcelona.
And it works. We are not really the only ones (at the men's, Juan Martin Diaz and Fernando Belasteguin also did not train together when they played together and only saw each other during tournaments ...)
Alejandra is training in Madrid with his own coach Manu Martin. And I'm training my club in Barcelona with Juan Alday.
On the other hand, there is a lot of communication between our coaches and between Alej and me. So, our workouts are synchronized. On the tactical part, there is also a lot of communication to improve and put in place game strategies during our tournaments.
I'll go even further, not only does it work, but maybe even in our case, more complete and effective than if we train together.
Interview by Franck Binisti

Franck Binisti discovers the padel at the Pyramid Club in 2009 in the Paris region. Since then padel is part of his life. You often see him touring France by going to cover the big French paddle events.