This afternoon, in Cascais, Portugal, the draw for the 2016 padel world championships taking place between the 14 and 20 November took place. Conclusion: France will have a job!
A reminder about the conditions of this draw: Indeed, despite its status of European champion padel 2015 for men and vice-champion of Europe 2015 for women, France has not been preserved. In spite of that, her relative ease to get out of qualifying, she finds herself as much at the ladies as at the men at the draw in the last hat, ie the teams considered as the weakest. The teams of France will have to play against better ranked.
In the ladies: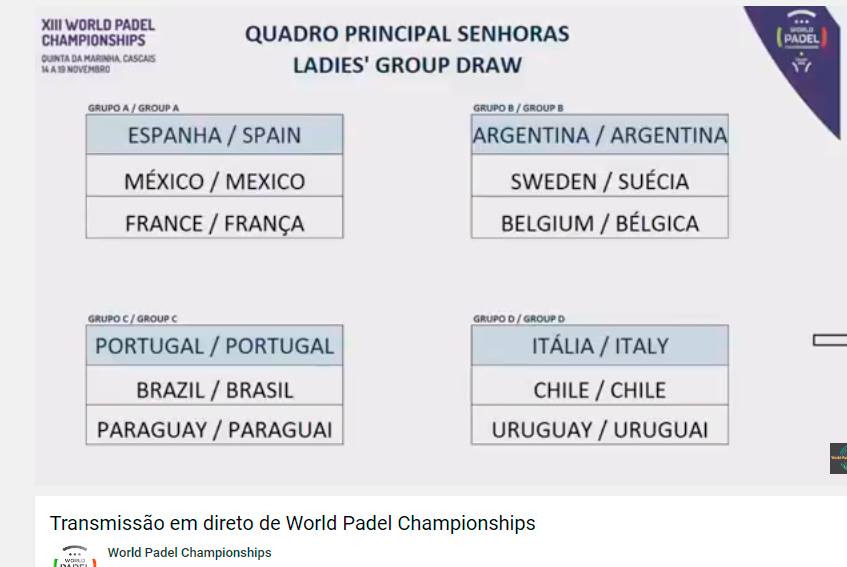 There will be work. For sure. if against the first world nation, Spain, France can do absolutely nothing. She may have a shot at Mexico.
Spain is the first nation in the world for women. And it is composed of the best world players who trust all the tournaments of World Padel Tour. Therefore, it will take advantage and garner a maximum of experience against this nation in the long CV. Everything will be played against Mexico. First observation: It is a nation that is not used to these big events. None of the Mexican players present in Portugal are part of the world. Besides, they have no representatives in the top 150. The famous second place will be played between Mexico and France among the ladies.
In gentlemen: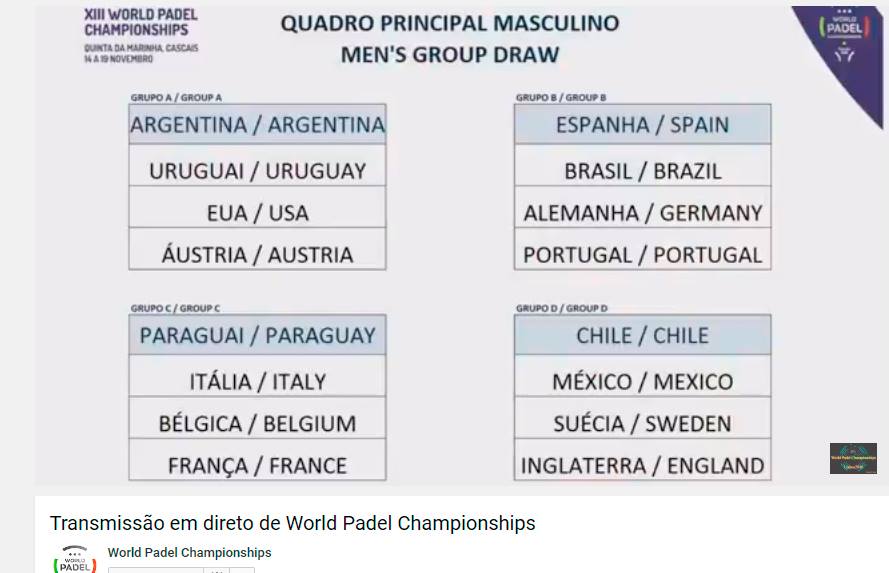 France fell in Group C, that is with Paraguay, Italy and Belgium. Again, the group is obviously complicated, but from the perspective of the other nations present in the group, they rightly claim that they inherited the strongest nation in the 4e and last hat (in competition with the Portugal, Austria and England).
Indeed, France has already beaten Belgium at the European Padel Championships last December. But beware of this very dangerous nation with trained and talented players. Italy is a dangerous nation too, but not insurmountable to play. Paraguay, a beautiful padel nation that has favorite status in the group. But who will be less complicated to play than Spain or Argentina. In short, France has a good chance to go out in the top 2 of these chickens. It will have to be strong and constant.
Franck Binisti - PADEL MAGAZINE

Franck Binisti discovers the padel at the Pyramid Club in 2009 in the Paris region. Since then padel is part of his life. You often see him touring France by going to cover the big French paddle events.